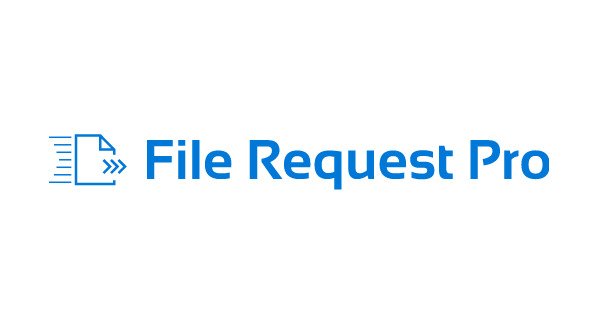 Businesses and professionals often face problems in systematically collecting and managing files. Large files can congest the email storage and can make it sluggish. From a security point of view, files can also pose serious security risks as they can contain malicious codes. This problem of managing files led the VGS Global Team to come up with a custom client document portal "File Request Pro" which quickly became one of the preferred choices of many businesses facing the same problem. As this document portal was built to solve problems that were commonly faced during handling big files, it assimilated all features which an ideal file portal must contain.
One can have more insights into its features by visiting the official client document portal here.
Getting Professional
It looks very unprofessional for a business to ask its customers to upload documents on some free site and send over the link to them. With "File Request Pro", one can not only present a professional image to their clients but can also customize the portal by using various customization options like adding a logo, changing color and language, using custom CSS, etc. The best thing is that all these features can be used with a simple "drag and drop" interface. This portal has various integration options and can easily be synchronized with some of the most popular names like Dropbox, Google Drive, etc. It can accept files as large as 10 GB.
"File Request Pro" also has a form builder through which custom information can be collected and many file uploads can be accepted to sort and arrange by various file types. The collected information can be then exported to many other popular apps like Excel and Google Sheets. The form can be seamlessly integrated into the website. To enable quick management, it also has a real-time email notification option so that you can get notified instantly when a new file is received. All these features are power-packed with a high level of encrypted security to keep the data safe.
People sending files do not require to create an account and they can do it even from their mobile phones. The best part is that it also has strong anti-spam protection which prevents the bots and spammers to automatically submit the upload form. It also has an option to send "thank you" and "confirmation" emails to people after they finish uploading the files. An organization can also grant team access to their portal to collaborate on projects which require inputs from many members.
File Request Pro has composed a rich section of tutorials to make it easier for anyone to understand the entire setup and management. With an active help center and a constantly upgrading mechanism, it assimilates almost all features that a user would like to see in a client document portal. Due to the constant enhancements to the document portal, it has found clients across diverse sectors like HR companies, accounting firms, marketing agencies, mortgage companies, financial advisors, educational institutions, etc.
Media Contact
Company Name: File Request Pro
Contact Person: Conrado Maggi
Email: Send Email
City: Marbella
State: Malaga
Country: Spain
Website: https://filerequestpro.com/