Even among the unprecedented challenges experienced throughout 2020, SANUWAVE Health (OTCCQB: SNWV) enjoyed a transformative year with credit going to its skilled management team that completed significant company-changing acquisitions. And as the share price consolidation continues, the stock could be winding tight to trigger massive upside gains once an expected series of updates get announced.
Quite honestly, there is little reason for SANUWAVE to be stuck at current levels. The company made a transformative acquisition in 2020 when it acquired Celularity's UltraMIST ultrasound healing device, which brings an expected $15 million in new revenues to the company in 2021. In fact, combining that expectation with record-setting Q3 revenues already reported, Lake Street Capital analysts raised its revenue target to $25 million this year and modeled a share price target that is roughly 82% higher than current levels.
They also expect SNWV to report another set of record-setting results when it announces its Q4 results in the coming weeks, with management commentary likely setting a bullish tone for the remainder of the year as well.
Transformative Acquisitions And Revenue Growth
One of SANUWAVE's most significant achievements was its acquisition of the clinically proven diabetic wound-care device UltraMIST®. The acquisition, which should add at least $15 million in revenues and $4 million in EBITDA toward its bottom line, complements its own FDA-cleared dermaPACE® shockwave device. Combined, the two devices position the company to offer best-in-class treatment to patients suffering from chronic diabetic wounds and ulcers. They also put SNWV in an enviable position as one of the only known companies with the ability to treat diabetic wounds across the entire continuum of care. The technology is innovative and is attracting attention.
The UltraMIST® platform utilizes low-frequency ultrasound to provide a non-contact wound healing solution. When combined with dermaPACE®, this dual treatment shows a unique ability to deliver effective therapy to patients with chronic diabetic wounds while eliminating unwanted drug-induced side effects and pain caused by alternative treatment options.
Those benefits are meaningful and could result in the pair becoming a front-line, pain-free, and non-invasive treatment option in a market that needs a better standard of care. SANUWAVE is positioned to exploit the opportunity.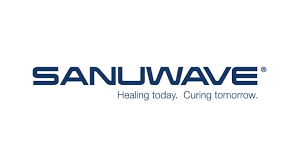 UltraMIST Is A Proven Winner
As noted, UltraMIST® is an already proven and commercialized wound care treatment device, having generated more than $15 million in revenues in 2019. Under SANUWAVE, those numbers are expected to grow, and the company is already proving it's an accretive addition to its portfolio by posting better than expected revenues in its Q3 last year. In fact, since acquiring the Celularity assets, including UltraMIST®, SANUWAVE's revenues have skyrocketed – with Q3 of 2020 reaching $1,966,896, an 895% gain over the same quarter the year before. Its Q4 results are expected to deliver a consecutive set of record results.
And while SANUWAVE is optimistic about its growth in 2021, independent analysts are projecting the same. For example, Lake Street Capital analysts have estimated that combined revenues in 2021 could reach as high as $25 million, modeling a continued spike in growth from 2020's already established momentum. They note several reasons for the trend to continue, including increased reimbursement coverages, international market expansion, and a newly gained 100-person sales team focused on selling UltraMIST® and dermaPACE® as a combined package.
And while they highlight the milestones reached in 2020, they expect that 2021 will be the year when SNWV can fully capitalize on maximizing each of its pipeline assets' revenue-generating potential.
Maximizing Its Acquisitions
Undoubtedly, the assets acquired by SANUWAVE positions the company for massive near term growth. An expected near term uplist will enhance that drive. Moreover, its strengthened pipeline of wound-care treatment devices will accelerate expansion and spearhead new market penetration, with its FDA-cleared devices having an inherent ability to exploit new commercialization and marketing opportunities.
Alongside the purchase of UltraMIST®, SANUWAVE also gained licensing rights to two promising biologics, a 100 person sales team, an experienced reimbursement team, and access to an existing and extensive client register that is reported to have over 1000 active client accounts.
Now, with SANUWAVE able to immediately capitalize on multiple revenue-enhancing opportunities, including more vigorous client outreach, stronger economies of scale, and efficient distribution channels, SANUWAVE may be in its best operating position ever. That standing exposes massive upside potential for revenues and its stock price. At the same time, it provides a combined treatment option to physicians that can deliver fast, painless therapeutic value to their patients. And investors should not discount the effects of successful market penetration into the Latin markets.
A Global Market- Starting With Mexico And Brazil
Notably, the record results reported thus far are from sales in the United States. But in 2021, the company could seize upon substantial commercialization opportunities in Mexico and Brazil. The approvals needed to accelerate growth there are already in place.
SANUWAVE announced that dermaPACE® earned COFEPRIS approval for marketing in Mexico. That approval opens the door to a partnership, joint-venture, and/or licensing opportunities that may quickly monetize that asset. It could also lead to potential fast-track marketing approval for UltraMIST®. Should UltraMIST® also earn this approval, SANUWAVE would become one of the best-equipped providers of chronic wound care therapy in the country and could penetrate the markets with little to no capital expenditures or share dilution. As important, SANUWAVE could lead the competitive landscape.
Brazil is also a part of SANUWAVE's international expansion plans. There, dermaPACE® has received ANVISA approval for marketing and use purposes. And, while neither country had been a primary focus for expansion in 2020, the UltraMIST® acquisition could kick-start SNWV's attention to take advantage of its strengthened treatment portfolio.
Understandably, the synergistic portfolio of dermaPACE and UltraMIST® is not to be underestimated. And, while the Mexican and Brazilian markets' potential is promising on their own, SANUWAVE believes that these will only be the beginning of its expansion into international ventures. Expansion into China, Japan, and the UK can also deliver lucrative market opportunities.
In the meantime, SANUWAVE expects sales in the US to surge.
Market Penetration and Reimbursement Strategies
SANUWAVE is optimistic that the new year will be the start of a long road of record-setting revenues. In fact, CEO Kevin Richardson expressed his confidence during a 2020 presentation when he suggested that the company's pipeline, combined with its experienced sales and reimbursement team, can help push revenues toward the $100 million levels in the next three years. He also noted that dermaPACE® and UltraMIST®, as a dual treatment, are earning physician attention and believe that its recent increase in reimbursement rates shows its products' value.
Thus, by conducting a comprehensive appraisal of what SANUWAVE achieved in 2020, a conclusion could be made that its transformative milestones lay a rock-solid foundation for growth in 2021. At its core, the SANUWAVE portfolio now features two synergistic devices that deliver industry-leading therapeutic results. And, with both being FDA-cleared for the treatment of diabetic wounds, the SNWV sales team is positioned to penetrate additional geographic markets quickly.
Additionally, investors were only shown one operating quarter since the transformative acquisitions were made. Thus, the share price is likely churning until the Q4 results confirm that the revenue growth is gaining momentum. If that's the case, the window of opportunity at these undervalued levels may be starting to close.
Indeed, a sum of the parts calculation shows the share price is not indicative of fundamentals. Comparisons using peer market revenue multiples also have the price considerably undervalued. But with earnings due in the next few weeks, the disconnect may tighten. And if SANUWAVE posts record-setting Q4 results, as expected, the price could surge to a more suitable valuation.
Disclaimers: Hawk Point Media is responsible for the production and distribution of this content. Hawk Point Media is not operated by a licensed broker, a dealer, or a registered investment adviser. It should be expressly understood that under no circumstances does any information published herein represent a recommendation to buy or sell a security. Our reports/releases are a commercial advertisement and are for general information purposes ONLY. We are engaged in the business of marketing and advertising companies for monetary compensation. Never invest in any stock featured on our site or emails unless you can afford to lose your entire investment. The information made available by Hawk Point Media is not intended to be, nor does it constitute, investment advice or recommendations. The contributors may buy and sell securities before and after any particular article, report and publication. In no event shall Hawk Point Media be liable to any member, guest or third party for any damages of any kind arising out of the use of any content or other material published or made available by Hawk Point Media, including, without limitation, any investment losses, lost profits, lost opportunity, special, incidental, indirect, consequential or punitive damages. Hawk Point Media was compensated by wire transfer to produce research, video, email, newsletters, and editorial commentary for SANUWAVE Health. Please click HERE for full disclosures and additional disclaimers. Past performance is a poor indicator of future performance. The information in this video, article, and in its related newsletters, is not intended to be, nor does it constitute, investment advice or recommendations. Hawk Point Mediastrongly urges you conduct a complete and independent investigation of the respective companies and consideration of all pertinent risks. Readers are advised to review SEC periodic reports: Forms 10-Q, 10K, Form 8-K, insider reports, Forms 3, 4, 5 Schedule 13D.
The Private Securities Litigation Reform Act of 1995 provides investors a safe harbor in regard to forward-looking statements. Any statements that express or involve discussions with respect to predictions, expectations, beliefs, plans, projections, objectives, goals, assumptions or future events or performance are not statements of historical fact may be forward looking statements. Forward looking statements are based on expectations, estimates, and projections at the time the statements are made that involve a number of risks and uncertainties which could cause actual results or events to differ materially from those presently anticipated. Forward looking statements in this action may be identified through use of words such as projects, foresee, expects, will, anticipates, estimates, believes, understands, or that by statements indicating certain actions & quote; may, could, or might occur. Understand there is no guarantee past performance will be indicative of future results.Investing in micro-cap and growth securities is highly speculative and carries an extremely high degree of risk. It is possible that an investors investment may be lost or impaired due to the speculative nature of the companies profiled.
Media Contact
Company Name: Hawk Point Media
Contact Person: Kenny Feigeles
Email: Send Email
City: Miami Beach
State: Florida
Country: United States
Website: https://www.greenlightstocks.com