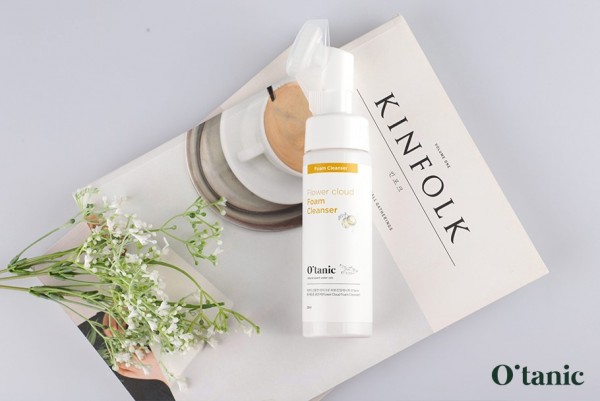 The global cosmetics market is pursuing changes in a variety of ways, and various cosmetics companies are emerging and disappearing as much as the desire for that pursuit. The scientific approach of cosmetics and natural and organic approaches as weapons are the trend, and the market trend is also showing various growth and decline.
Natural cosmetics refers to cosmetics that are mainly made from natural plant-based raw materials and which suppress the formulation of harmful artificial chemical and synthetic ingredients. The wind of natural cosmetics has already blown greatly in Korea, and it has also given high satisfaction to consumers.
In the beginning, the natural cosmetics market expanded from skin care products to body care products, and then naturally expanded into hair care product market. These days, the number of products is so diverse that makeup products and body cosmetics are also available.
According to the Yano Economic Research Institute's survey from 2015, it can be confirmed that the market size in Japan has also steadily increased, and it is expected that the number of women who are aware of sensitive skin has increased.
However, the keyword "natural cosmetics" created a new market and did not immediately give a cool answer to consumers who had doubts about whether or not this cosmetics is a natural product, so various certification systems are being created for natural cosmetics and organic cosmetics in each country. It is also a recent trend.
In Korea, the continued consumption of natural cosmetics is not declining; rather, various brands are born without ceasing.
Among them, JLB and J Medicos's Otanic strives to satisfy consumers with confidence in steadfastness and quality while maintaining the meaning of natural cosmetics rather than selling a lot.
As natural cosmetics have a shorter shelf life than regular cosmetics do, Otanic has a system to manufacture and ship immediately when an order is placed, or to send products within a minimum of one month of production to minimize the inconvenience of this part. These parts satisfy the needs of consumers to use fresh cosmetics and are leading to solid loyal customers.
Otanic's product line also consists of ampoule, cleansing oil, body oil, essence, recovery cream, foam cleanser, whitening cream, natural shampoo, travel set, and premium set based on basic skin care products. They are expanding their choices.
Recently, Otanic is hoping to expand into various countries in line with the global networking era as well as the Korean market, and is looking for a partner who can partner with them in achieving this goal.
The excellence of its product has been clearly confirmed through various reviews from customers who have already used the product, so it is also the evaluation of the industry that such a plan can also be made as soon as possible.
If people are looking for a Korean natural cosmetics company, Otanic might be the right answer.
Media Contact
Company Name: JLB Co., Ltd.
Contact Person: Mr. Jang sang keun
Email: Send Email
Phone: +82 70 4296 0785
Country: South Korea
Website: https://www.otanic.co.kr