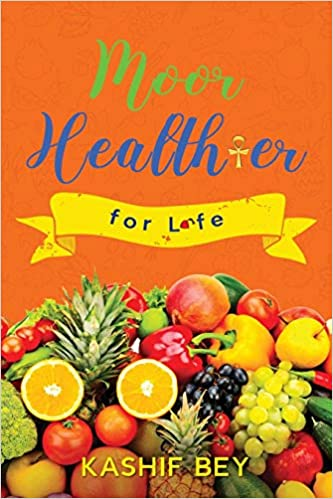 Moor healthier for life is a list of rare, exotic, and healthy fruits and herbs to help people live healthier during these trying times. People may have heard the saying, "you are what you eat" well, how about… "you eat what you are?" during this pandemic many are trying to find ways to eat better and stay safe but do not know where to start… then look no further! The information is here on display, people will learn about some of the most rare and unheard of fruits in the world that can not only make them happier, give their husband or wife that happy glow, but keep people intact during these uncertain times.
The coronavirus has sent the country into panic mode with people trying to find ways to stay safe and healthy during these uncertain times… so what better way to live a healthy life and a prosperous one by eating all of the right fruits and vegetables instead of the wrong ones. It is the reason why some people have healthier looking skin, flat stomach or even a glow about them, what is there secret? Well the answer is simple: eating right. We have been taught oftentimes that eating the foods that we have in our local supermarkets and deli stores are the only options available to us, which is not entirely true… and that is were Moor healthier for life comes in.
Ever heard of Camu Camu, do people know that it has sixty times the Vitamin C than an orange? what about Goji berries? Do people know that they have more antioxidants than Oranges? Do you know anyone in your family, spouse or work that seems fatigued all of the time and does not know how to get over that feeling of lethargy?
The best bet is to give them some Spirulina to try out and get them going. What about high blood sugar levels or wanting to manage inflammation within the body, stomach bowels, then look no further than the new and exciting grain that is taking the west by storm called Fonio. So, dear reader, these are just some of the most rare, unique and exciting new fruits and foods that are on the rise in the world that you may or may not have heard of, so why live unhealthy when you can live Moor healthier for life…
Media Contact
Company Name: Bey place
Contact Person: Kashif bey
Email: Send Email
Phone: 9173552462
Country: United States
Website: https://www.amazon.com/Living-healthy-Life-Kashif-Bey/dp/1087889049/ref=sr_1_1?dchild=1&keywords=Moor+healthier+for+life+kashif+bey&qid=1604069296&sr=8-1