With over 50,000 followers on instagram Elvis Gjeci is one of the most renowned personal trainers in Italy. Former CONI gymnast with multiple victories, today he is a highly sought after instructor. Holder of 3 world records, he has participations in competitions of international level.
His workout has thousands of views on social media, and is constantly extending thanks to its innovative workouts.
If one want to train with Elvis Gjeci, he can be found on the most famous digital fitness platform, Buddyfit; an app where you can train live with the best personal trainers in Italy.
Elvis Gjeci is a professional figure responsible for managing in an individualized way the physical activities of those who approach or practice physical activity to improve their health or fitness. His background is interdisciplinary and in continuous training and updating, in general, his activity consists in educating his client to healthy lifestyles and to plan and carry out workouts aimed at a specific purpose.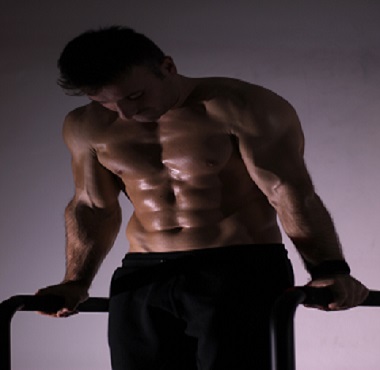 Background and performer
Elvis Gjeci is a 26 years old from Fighille, was one of the six representatives from Italy to take part in a series for Netflix under the direction of Sylvester Stallone ("Ultimate beastmaster" the title) broadcast by the Netflix streaming service with the conduct, for the Italian edition, of the beautiful Bianca Balti and Francesco Facchinetti.
"I was an artistic gymnastics athlete for 15 years, being part of the CONI center in Tirrenia" Elvis tells.
"Then after my sports career I started working with a company that deals with shows in which I perform performances based on acrobatic exercises and games with fire and LEDs".
This is also a gym, made up of physical and entertainment skills that have opened the doors of Hollywood to him.
"I always put videos with my stunts on social channels and that's exactly how I was contacted for the selection of this American program". And then the real selection, always online made up of tests such as push-ups, push-ups, jumps. With him the other representatives of the Italian team who flew to Los Angeles along with another hundred athletes from all over the world. "The period In California was incredible it was like seeing a movie but I was the protagonist this time! I still didn't believe it – continues Elvis Gjeci – where I faced a series of tests to defeat a monster by overcoming the various obstacles that the path put in front of us".
A "battle" faced in a great way, so much so that Elvis was the Italian to finish first in the standings until the second round of the program and beyond this to get ahead of the whole Team Italy during the third season of the television series. Only two weeks in California were of intense filming with the recordings taking place from 7 to 5 in the morning in order to take advantage of the scenic effect of the lights at night, while the other days are full of new experiences. The moments of competition, on the other hand, were beautiful but very hard, even for an athlete accustomed to strict discipline and exhausting training like those of gymnastics. "We had to do jumps, balance and agility tests. Honestly, I expected something easier, but thanks to my past as a gymnast and the great control of my body in years of training I was able to tackle the courses" Elvis says.
Media Contact
Contact Person: Elvis Gjeci
Email: Send Email
Phone: +39 3890943777
City: Tuscany
State: SANSEPOLCRO
Country: Italy
Website: www.calisthenicsworkoutitalia.com