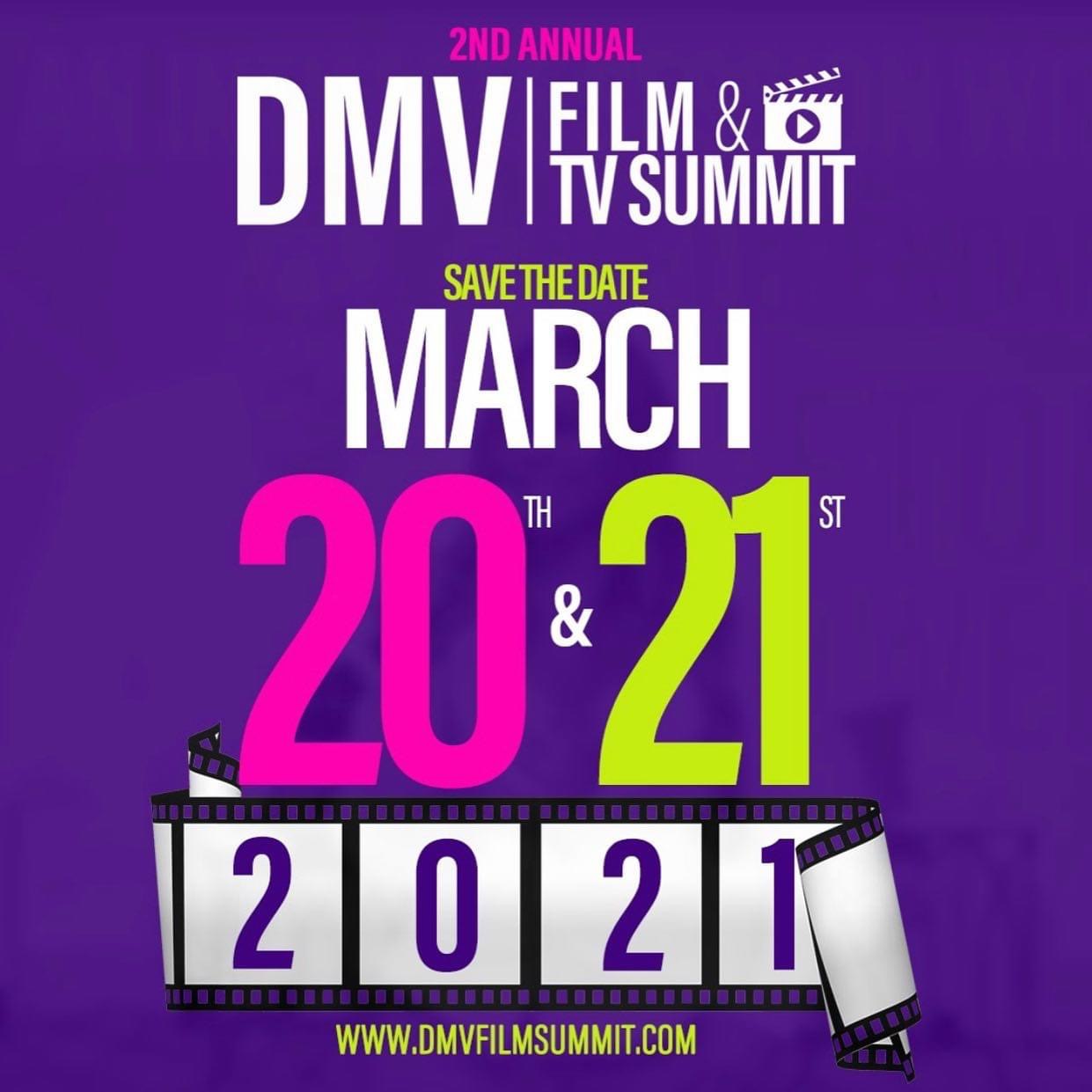 The 2nd Annual DMV Film and TV Summit is back with a bang in a virtual format. The event will be held on March 20-21, 2021, hosted by none other than Tressa "Azarel" Smallwood. After its successful debut, the Summit has a favorite in the entertainment industry as the platform where everyone can learn, network, and bring their celluloid dreams to fruition.
The 2nd DMV Film and TV Summit will open with a learning session where aspiring professionals will take their next steps in acting, writing, producing, and filmmaking. The two-day event will unroll many breakout sessions and special events, where participants will be able to network, collaborate, and learn the skills and techniques when in front of the camera or behind it. Other popular topics addresses will include intellectual property and how to protect it, writing stellar screenplays, and how to pitch oneself or a project.
"Our goal is to prepare the next crop of hungry filmmakers, actors, and content creators for the competitive, constantly changing film & TV industry," said Tressa "Azarel" Smallwood.
The Summit has been conceptualized and started by movie producer, author, and entrepreneur, Tressa Azarel Smallwood who has worked alongside many accomplished actors such as Lamman Rucker LisaRaye McCoy, Sheryl Lee Ralph, KJ Smith Bill Bellamy, Vanessa Williams, Clifton Powell and more. Tressa has also produced numerous films independently such as Secrets, Sinners Wanted, All In, and The Available Wife. Her most recent partnership with BET Networks captured Tressa's heart by bringing forth the importance of early detection for Breast Cancer awareness and the impact of mental health awareness. Tressa is a sought-after executive producer who plans on collaborating with females who want to impact African-American communities. Her goal for this summit is to inspire, teach and motivate other filmmakers.
This year, the Summit goes beyond the DMV community and can be attended by a worldwide audience. For VIP ticket holders, the Summit will offer opportunities for virtual intimate conversations with producers and production companies. There will be virtual parties and virtual talks with industry producers, and a learning session on pitching content to producers and network executives.
General admission for the 2nd Annual DMV Film and TV Summit ends on March 18th 2021. Early Bird VIP Admission ends on February 25, 2021. The VIP admission includes three intimate VIP special sessions with network execs and producers, a VIP-only pitching session, and a special care package sent straight to the home.
For more information, please visit: http://dmvfilmsummit.com/
Media Contact
Company Name: DMV Film & TV Summit
Contact Person: Maggy Francois
Email: Send Email
Country: United States
Website: http://dmvfilmsummit.com/