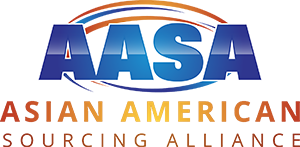 New York, NY – February 22, 2021 – Oftentimes, there's a perfect idea for a product, and all there's left is for production to commence. When starting a business, one of the most important decisions is whether the production come from outsourcing or 'in house' production. Choosing to outsource to a sourcing company might be a daunting task since there are many companies out there, hence trust, credibility and environmental suitability are very important factors.
Countries like China and India are well known in the manufacturing business, but Vietnam follows its lead. And the Asian American Sourcing Alliance has just launched Vietnam sourcing.
What is Outsourcing?
Outsourcing is a process when a company hires a third-party to perform its tasks and provide services to the company. In the past few years, outsourcing has become increasingly popular, with many companies from the USA moving their products' production process to Asian countries. There are many reasons for it becoming as popular as it is.
One of the biggest reasons companies decide on outsourcing is because it lowers the cost of production. The other reasons are its efficiency and the speed that they gain when outsourcing. The reason for all that is that the third-party company is focused on one task only, making the outsourced product come to life, and in this case, they will do the task much better than the hiring company will. It also allows the hiring company to focus on core competency and move the manufacturing process.
However, there are other reasons to outsource, too, especially in the case of incompetent hands or staff unwilling to work full time. Outsourcing in Asia is also good because their factories are able to bring a higher output because of the size of its factories and the extensive workforce.
Why Hire a Sourcing Company?
Local manufacturers will always look to exploit foreign clients who want to manufacture offshore. There are little to no chances for the client to get a low merchandising price, which is where sourcing companies come into place.
Sourcing companies are there to get the best deals possible and ensure that the production process is running smoothly on the client's behalf. They are there to create a good relationship between the hiring company and the merchandiser. Still, a good sourcing company should gives the option of communicating with the manufacturer directly too.
Now, choosing one that will do all that and much more is difficult. Hence, this article talks about a sourcing company that is always ready to take in new customers, do everything they can to make their product come to life, and ensure they will be made with the best possible quality.
Asian American Sourcing Alliance
AASA is one of the best sourcing companies; for clients who need their products manufactured, AASA provides all the needed apparatus to make its client's products come to life under one roof. Asian American Sourcing Alliance deals with many manufacturers worldwide like China, India, Indonesia, Russia, and now even Vietnam.
Even for clients starting their first business and having little to no experience with overseas manufacturing, AASA will provide everything needed along the overseas manufacturing journey.
Asian American Sourcing Alliance is the best choice for all people looking for a sourcing company because they allow its clients stay in on all the details and communicate with the factory directly or the project manager in Asia. Being able to communicate directly with the people is very useful for offshore merchandising. AASA provides the perfect platform for product success on the market.
Asian American Sourcing Alliance takes a small 5% commission for its services in addition to a different commission paid upfront. The company also makes deals that are so good that clients won't even feel like there is any commission. The company also provides Or arranges loans for clients to start up a new business.
AASA provides impeccable customer service. All the people they hire are highly experienced and ready to help with any question needed. They have teams in all the countries where clients will need to do their offshore merchandising, working on solving all the problems and arranging everything that may be needed.
AASA will make sure to find the best factory to make client's product come to life; there are several components that the AASA will look for before deciding what is the right choice for clients. They look for strong management skills; they look for factories with the right technology to make client's product, they also look for factories that have a learning curve and have made similar products in the past. Before they even sit down to discuss business with a factory, AASA does a full audit, and only 1 out of 4 companies pass the audit.
The AASA is always making sure to satisfy its customers, and launching Vietnam sourcing is just what was needed. Since Vietnam sourcing is becoming more and more popular and there are many benefits to it.
Whether the choice is Vietnam sourcing or Indian sourcing, or any other outsourcing options available at AASA to assign the best possible manufacturing agent located in Asia. In a hypothetical situation, a manufacturer who is into furnitures, and opts to do his offshore manufacturing at AASA will receive some of the best Vietnam wood factories from an agent, as well as the best possible deals to make the products come to life.
The same goes for India; AASA provides the contact of the India manufacturing agent, which will get the best possible deals in, for example, India metal factories or India automotive factories.
Why Choose Vietnam Sourcing?
Vietnam sourcing has become increasingly popular in the past few years as an alternative to China and India. Vietnam has a relatively stable political environment, and it has a very talented and hardworking workforce.
Despite its flawed education system, Vietnam workers have a willingness to learn and have proven to be better in patents and trademarks than other countries. English is the second most popular language in Vietnam, and most college graduates are proficient English speakers. Vietnam is a very socially stable country, which means that it has the perfect environment for developing outsourced products. Merchandising clothes of all kinds, furniture, and corporate gifts in Vietnam has proven to be the right choice. Some of the best-known companies that do their offshore merchandising in Vietnam are Nike, Puma, and Adidas.
For clients who are in a debate and don't know whether to choose Vietnam over other offshore manufacturing countries, there are several reasons for it. When it comes to minimum wage, Vietnam has one of the lowest minimum wages in the world, so, savings are guaranteed. Outsourcing to Vietnam can save one up to 90% compared to producing in the USA, and it will be 50% cheaper than outsourced product in India. Also, it will be very easy for the client to find substitutes of the material for the product. Vietnam's economy is very stable, and they have the second-highest GDP growth in all of Asia, making it the perfect country for clients to conduct offshore manufacturing in.
Conclusion
Opting to outsource product is sometimes the perfect choice, but when done, it's imperative to find the ideal company that will provide an excellent offshore factory. Asian American Sourcing Alliance is one of the best sourcing companies out there that is always trying to improve its service quality and make its customers as happy as possible with their service. They are showing this by launching Vietnam sourcing and still staying up to the task.
Outsourcing products in Vietnam has quickly become popular, following the lead of giants like China and India. Outsourcing the development of products in Vietnam has many benefits, and with the AASA's services, one can rest assured that the best possible manufacturing prices out there will be enjoyed, with the additional perks of staying in contact with the manufacturing agent, factory management and their USA based team, that will always make sure to give all the answers to questions and solve any problems if there are any.
Call today to get started: 1-212-653-0393
Visit Asian American Sourcing Alliance Partners website for more information: https://www.aasapartners.com
Media Contact
Company Name: Famous Internet Solutions LLC
Contact Person: Ken Key
Email: Send Email
Phone: 1-833-326-6873
Country: United States
Website: http://www.famousinternetsolutions.com