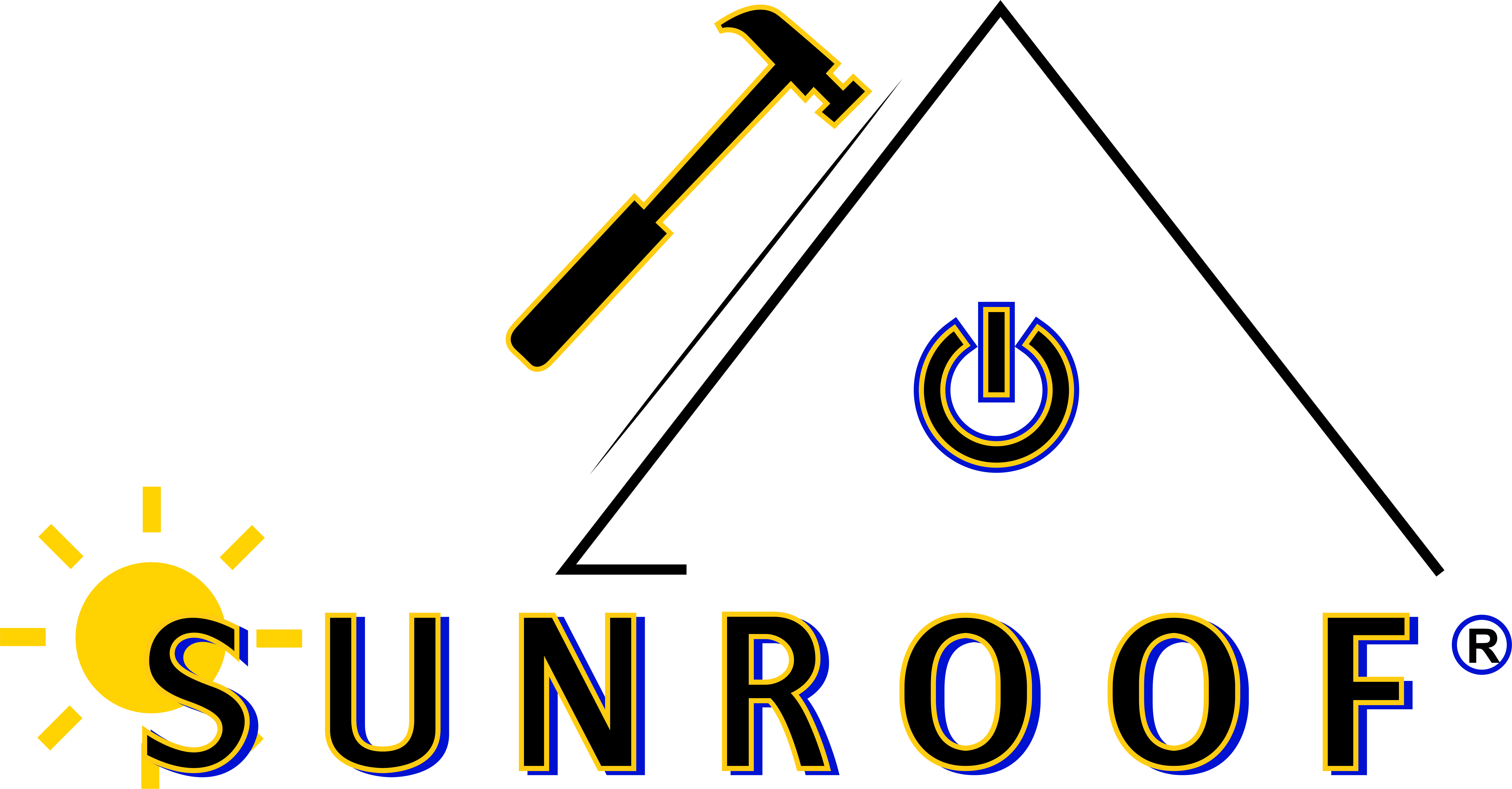 Long Island, NY – February 22, 2021 – Roofing a house has been know to be one of the most important days in a building project. A haphazardly constructed roofing is a recipe to premature failure. Hence, the importance of hiring a good roof installation company cannot be overemphasized.
Complementing a good roofing structure is the solar panel, an eco-friendly, significant investment that is sure to pay off in the near future. This article will touch on the topic of roof installation and solar panel installation and talk about SunRoof Solar, the best solar and roof installation company.
Why is Proper Roof Installation Important?
It has been established that a proper roofing structure is quintessential to a building project for it adds the much-needed longevity of up to 50 years to a roof's lifespan.
SunRoof Solar simplifies a properly installed roof as one where all the components and materials are properly fitted with industry-standard techniques. To avoid premature roof failure, it is of the utmost importance that all of the above is done as stated.
Several reasons account for a poor roofing installation. One of the leading causes of this, is poor weather during the installation process. Weather for the installation process has to be relatively warm and dry. An extremely hot, cold, or wet weather can have a terrible impact on the installation process.
Shoddy workmanship is another leading cause of bad roof installation. That is why hiring a good roof installation company is of the utmost importance. These companies have professionals in the field who can spot improper nailings or inadequately ventilated attic. Hence, as an industry-leader in this field, SunRoof Solar Long Island roofing company is primed to take clients' roofing services to the next level.
The Benefits of Having Solar Panels
Solar panel installation has become more popular over the years. It is not strange since there are many benefits when thinking about solar energy and solar panel installation. Benefits of getting a solar panel has been highlited under these 5 points:
1. Free Energy: Solar panels convert free sunlight energy to electricity, making it the cleanest energy source. Solar energy is unlimited and isn't subjected to price variations. Getting one for the roof is a no-brainer.
2. Economical: Installing solar panels saves money, this is because of its multifaceted functionality whereby it can be used as an electricity supply or a heating method. This significantly lowers the electricity bill. The only expenses on solar is its installation and maintenance.
3. Clean Source of Energy: As mentioned earlier, The Sun gives free energy, which is devoid of pollution or waste when used through solar panels for supplying homes. Solar panels are able to resist any weather condition and work properly when it's raining and snowing, hence, residents of extremely cold and rainy places have nothing to worry about.
4. Technological Development: It has a considerable impact on the development of solar panels. Quantum physics and nanotechnology development can double or even triple the solar panels' electrical impact, making solar panels an even better investment for homes.
5. Little to no Maintenance Cost: The easiest part of owning a solar panel is in its maintenance. Routinely cleaning the panels is often enough to guarantee a smooth solar experience. Additionally, most companies that install solar panels have a warranty, some of up to 25 years.
As mentioned from the examples above, there are many benefits to having solar panels, but finding the best company that will offer the best possible service is a daunting task. Here, enters SunRoof Solar!
SunRoof Solar is a solar and roof installation company based in Long Island. The company is primed and ready for clients who need new roofs or solar panels. The Long Island roofing company has been working for over a decade, making sure every house they've been working on has a proper roof, and every solar panel installed saves its owners some money. The company's name has been in existence since 2019, however, the owners have been selling roof and solar combo packages for more than a decade and are well known in the market.
The company offers impeccable services with experienced workers, electricians, roof and solar installers. They offer the best prices on the market, and apart from that, offer a lifelong warranty for roof installation and a 25-year warranty on roof penetration.
Another exciting offer that SunRoof Solar has is conducting an energy audit. An energy audit is conducted so clients will know if they have any cooling and heating issues for safety reasons and to lower cost. This also alerts the client on the best way to stay warm in the winter and cool in the summer. Additionally, clients with unquestionable credibility, who want to decide on solar panels can achieve that with SunRoof Solar's Tax credit system.
SunRoof Solar is based in Long Island, but offers its services in Staten Island, New York City, Upstate New York, Illinois, Connecticut, Rhode Island, Florida, California, Massachusetts, Texas, South Carolina, Pennsylvania, New Mexico, Colorado, and Arizona. The company is ready to offer its professional services to solar enthusiasts residing in these areas.
SunRoof Solar is the best Long Island solar panel provider. The company is replete with professionalism and trust, and a variety of solar panel options to choose from. There's also the option of solar energy upgrades.
This Long Island roofing company offers the best and quickest possible installation process for client's roof and solar panel installation with keen attention to details. Their experienced team allows them to make the job run smoothly.
Speaking about their services, a company executive said: When doing roof installation, apart from all the factors you should look after that we mentioned above, the time spent on your roof installation is important too. You want the process done as quickly as possible, so you don't risk damaging the roof. The same goes for the solar panel installation process. And as we said, SunRoof Solar will make sure to do all the installations in no time. There is no mistake when choosing SunRoof as your roofing or solar installation company."
Conclusion
Building a proper roof might be a significant investment, as well as one of the most important house investments. Installing solar panels is a big investment, which pays off too; with lowered electricity bill and many other benefits stated in this article.
Hiring a good roofing and solar panel installation company is the most important thing a client can do on his part, and SunRoof Solar Is one of the best companies in the market. With more than a decade of experience, SunRoof has a team that definitely knows what they are doing. And one of the most important things is that the installation process is done very quickly, making sure everything is done properly.
Schedule an appointment with SunRoof Solar: 1-631-486-0114
Visit SunRoof Solar's website for more information: https://www.sunroofsolar.net
Media Contact
Company Name: Famous Internet Solutions LLC
Contact Person: Ken Key
Email: Send Email
Phone: 1-833-326-6873
Country: United States
Website: http://www.famousinternetsolutions.com