Leading Thailand educational institution, Panyaden International School, combines the British curriculum with Buddhist principles to deliver 'holistic' education to the student.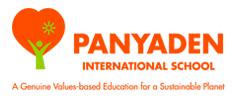 Panyaden International School seems to have effectively redefined the concept of sustainable success by delivering genuine values-based education to enable the development of inner strength and moral conduct for harmonious living. The school has stood out for their unique approach to education, providing an environment that ensures every student's success while nurturing them to develop a caring and compassionate understanding of the environment.
The education system in Thailand has witnessed a series of evolution over the years, with different stakeholders contributing to ensure that students get the best possible nurturing to a better society. One of the topics that have gathered a lot of buzz in recent times is environmental sustainability. However, children are often neglected in discussions about ensuring a healthier environment for the present and the future. Panyaden International School is, therefore, looking to catch them young by teaching students how to take care of themselves physically, emotionally, and intellectually without hurting the planet.
Ranked as one of the best international schools in Chiang Mai, Thailand, Panyaden is poised to develop the next generation of leaders in Thailand and across the globe. The school's program is designed to cater to students' needs from early learning through to primary and secondary. Thanks to a team of highly experienced, well trained, and dedicated educators, Panyaden International School aims to develop highly educated, resilient, thoughtful, and caring individuals.
Why Choose Panyaden International School?
One of the school's uniqueness is the adoption of the concept of sustainable success, with an additional focus on inner values, the workings of the mind, and emotions. This seemingly revolutionizes the current system that emphasizes material goals and the development of essential cognitive skills.
In line with the sustainability concept adopted by Panyaden International School, the school aims to provide an eco-friendly school experience, which is buttressed with their unique Green campus architecture. The building design concept offers a peaceful and pleasant space where students will learn while encouraging reducing carbon footprint.
Panyaden has also demonstrated their desire to build strong bonds that foster a peaceful, low-stress learning environment and a dynamic community by working with Chiang Mai and the local village of Baan Sala. One such initiative is "Friends of Panyaden" Association, launched to create a healthy community feeling.
For more information about Panyaden International School and their unique solutions of nurturing brilliant minds to help them become better community members, please visit – https://www.panyaden.ac.th/.
Media Contact
Company Name: Panyaden International School
Contact Person: Khun Nuchie Indhapan
Email: Send Email
Phone: +66800785115
Address:218, 218/1 Moo 2 T. Namprae, A. Hang Dong
City: Chiang Mai 50230
Country: Thailand
Website: www.panyaden.ac.th/