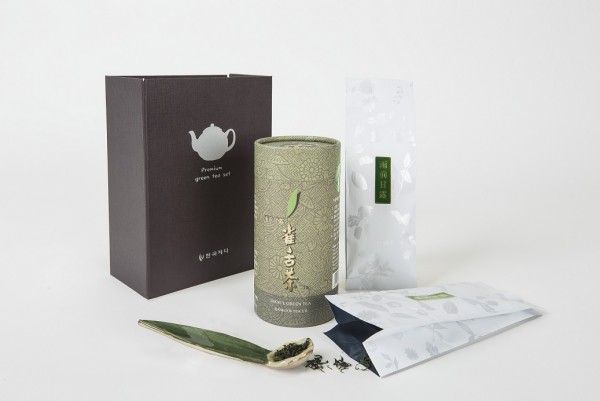 The COVID-19 pandemic has made profound impacts on the lives of people globally. People all over the world are adapting to new ways of life, as they are advised to stay at home and to refrain from gathering in groups. Many have started to take this time as a new opportunity for change by starting a new hobby, cooking, reading or streaming movies to make good use of this time spent at home.
The COVID-19 pandemic has highlighted the importance of the immune system and, consequently, an increasing number of coffee drinkers in South Korea are turning to traditional teas instead. Hankook Tea Company is a Korean traditional tea brand located in Gwangju, South Korea, with an over 70-year history and heritage. CEO Minsoo Seo is a second-generation 'Korea Grand Master' for the first time on record, following in the footsteps of his late father.
Though South Korea has been at the forefront through this pandemic, it has been prolonged all over the world much longer than anyone has expected. With heightened restrictions preventing unnecessary movement of people and preventing the gathering of large groups for the holidays in late 2020 all the way through the Lunar New Year in 2021, it has simultaneously heightened concern about health and the immune system. Addressing these concerns, Mr. Minsoo Seo and Hankook Tea have increased efforts in communicating the health benefits of tea through various events and outlets. This has resulted in its online shopping mall having 3 times more visitors, and its blog having 20 times more visitors than usual.
Hankook Tea Company is renowned for its exceptional quality and taste of tea, processed from the finest tea leaves cultivated on its tea estates in Jangseong-gun, Yeongam-gun and Haenam-gun. Moreover, it is building trust with customers with product quality and its policy on organic farming by acquiring organic food certifications including ISO22000, USDA organic, EU organic, Kosher and Halal certifications.
Aside from tea production, Hankook Tea Company works hard to educate and promote Korean tea culture by providing its tea education hall free of charge, and contributes to the development of tea culture by establishing a tea specialty shop called Chasaengwon.
"This global pandemic, once again, alarmed people to be concerned about their health and immune system. This has led more people to research and buy traditional teas online, more than ever before. Hankook Tea Company aims to produce and sell healthier teas with richer aroma, and meet more partners from other countries," Mr. Minsoo Seo said.
Meanwhile, Hankook Tea Company is gaining international recognition by receiving awards, such as Food, Agriculture, Forestry and Fisheries Minister's Award at Tea Competition for Globalization of Korean Food in South Korea, first runner-up in 3 categories at International Tea Competition and an award at China International Tea Competition.
Media Contact
Company Name: Hankook Tea
Contact Person: Yeonok Kim
Email: Send Email
Phone: 1-213-380-3538
Country: South Korea
Website: www.hankooktea.com