Calabasas, California – Feb 23, 2021 – Editor in Chief, ELIXIR by Royel digital magazine, Mitchell Royel has confirmed 'MTV's Are You The One?' star, Michael Dean Johnson will be featured on the cover of the next issue of his digital magazine, ELIXIR by Royel, set to be published on Sunday, February 28th at elixirbyroyel.com.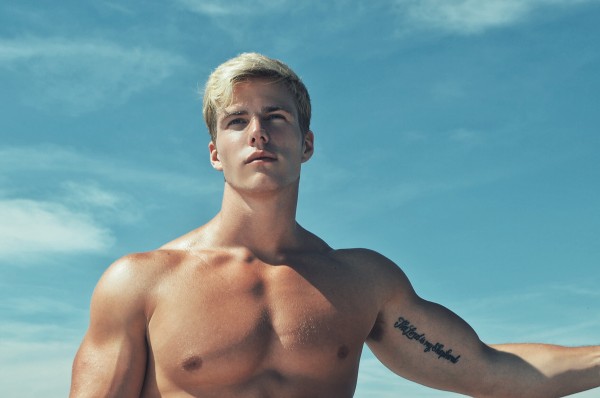 In a swift reaction, while expressing his excitement about Michael Dean Johnson being featured on the cover of the next issue, ELIXIR's Editor in Chief described the new development as a great achievement.
The Rebel Yell Issue of ELIXIR by Royel will focus on the art of rebellion.
While talking about the pros and cons of rebellious behavior, Michael stated "A rebellious mind should also be a rational mind. If rebellion is for the betterment of your life or someone else's life then it is necessary. Not thinking clearly and simply acting on emotions can cause harm to your life. That is why I firmly believe that rebelling with a rational mind is the catalyst for success."
Mitchell Royel's ELIXIR is a non-commercial webzine that features open letters and recycled photography from young tastemakers across the globe. The popularity of ELIXIR by Royel is unmatched with young people between the ages of 17-22. Previous issues of the webzine have been covered by Thomas Kuc, who stars in Nickelodeon's Game Shakers; alongside Jennifer Stone who was a series regular on Disney Channel's Wizards of Waverly Place.
The Rebel Yell Issue of ELIXIR by Royel will be available to browse for free 02/28/21 at elixirbyroyel.com.
Media Contact
Company Name: ELIXIR by Royel
Contact Person: Aylin Altun – Editorial Director
Email: Send Email
Phone: 213-274-1715
Country: United States
Website: http://elixirbyroyel.com/