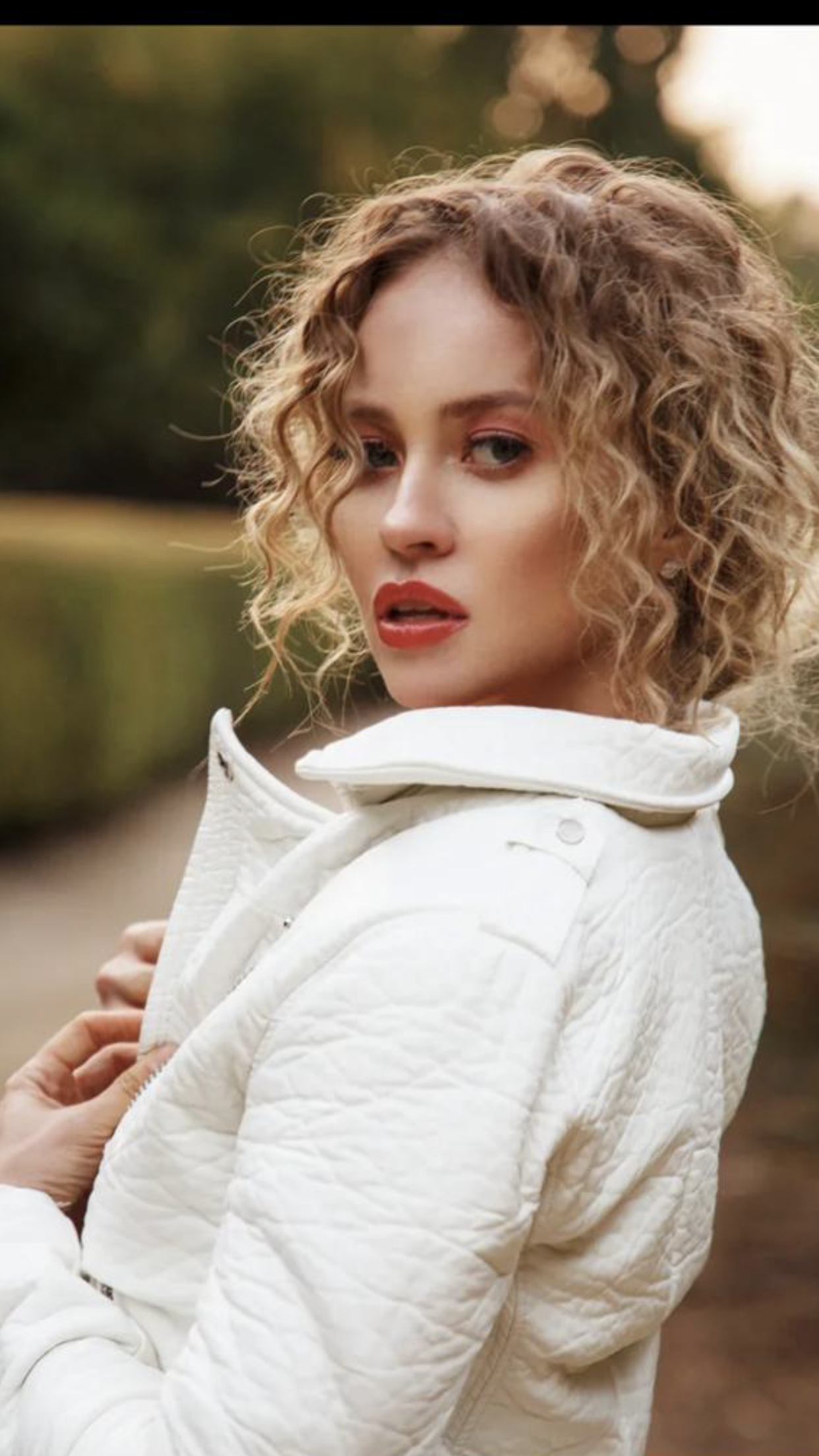 Ellen Alexander, a famous American model with Russian descent, actress and singer, who you may have seen in cult magazines like L'Officiel, SHAPE, VOGUE, shared a very personal and important song with her fans.
Ellen told how to get through breakup without leaving the model's rigid schedule, how to reflect through music, and how to heal her wounds with her creative work:
– Ellen, all your music is expressive. When I hear your songs, I always want to close my eyes and just imagine what the song itself dictates. But in your new song "Heartless," the expressiveness is unbelievable! Tell me, did the song itself dictate a new level of sound to you?
– I rather dictated this sound to "Heartless", as its author. I'm very expressive and emotional. I appreciate the world keenly, and try to think with my heart. I've always looked for an application of my expression: hence my passion for the theater and cinematography. And my songs reflect it. I'm glad that people feel this expresiveness in my music. These are all my emotions, my mood. This is the only way I'm able to create. I was writing "Heartless" not by myself. We worked on it together with the famous vocal teacher from England, Maxwell David. I brought him my versions of the song, and we finalized them together. And like a real professional, he fully exposed my emotionality and added his expressiveness. And I have to say that Max is a very expressive man. Once he almost broke a piano in front of me, taking offense at a silly joke. He's a wonderful man, and he and I are a great match when it comes to creativity. He always helps me express my feelings more vividly and more clearly to others.
– It's a song about heartache, right?
– Yes, I wrote this song after I broke up with someone we'd been together for a long time. And I address him in this song. It's a message I'd want to get through him, in order to get it over it. Now I'm coming out of that state, but I still have the songs I wrote in it. I'll be releasing them for a while. They are all about this emotion, this story. I got a feel of it and discerned it from all sides with the help of my works. And now I'm ready to move on, to write something bright and fun. But the songs I still have after this breakup are very dear to me, I love them very much. And I want to release them all, because they deserve it.
– Tell us more about the music. You really created a complete picture with it, understandable in any language. For example, there is the sound of thunder and rain in the song. Why did you use these sounds? How did you come up with this idea?
– It was raining, when I wrote this song. Lightning flashed and the wind howled. And I thought those sounds would fit in perfectly. And already in the studio I had a long time to choose the right thunder and lightning sounds for me. I love the sounds of nature, and I often use them in my songs. I love bells, something ethnic, natural. I think that these sounds are perfect for my songs. For a while I had insomnia, then it was the sounds of nature that helped me fall asleep. So I loved them. I think they create harmony in my songs, soothing, a little hypnotizing. In general, I like how they sound.
– And concerning the lyrics, which lines hold the strongest aspect of this song, in your opinion?"
– "Take no offence, it's my defence". That's my whole point, my whole message. It doesn't sound as beautiful in Russian, but it's a hundred percent accurate: holding on to resentment hurts no one but you". That's what I'm saying with this song, that I won't be offended to protect my soul.
– Will this song get its own music video, like all the ones that came out before it?
– Yes, of course. I try to make music videos for all my songs. This one won't be an exception. But at this moment, I'm looking for ideas, a site, a team. When I have all this collected, we'll start shooting immediately."
– "Heartless", as I said before, is very different from your other songs. Tell me, do you plan to continue releasing songs with the same tearing, complex, very deep sound?
– As I said, I still have songs from that period. They are all full of anguish, depth and sadness. But as soon as I'm done with them, I'll go straight to dancing, light, rousing music. I don't want to suffer anymore, I want lightness, I want to dance.
– You're a perfectionist, you polish a song until you're happy with it. Do you think you might want to change "Heartless" one day?
– Sometimes the idea comes up, but I push it away. I have about three hundred songs in my desk, waiting to be recorded and released. If I polish and rework each one to perfection, three lifetimes would not be enough for me.
– What are your future plans? What's the mood for your next work?
– I hope, it will be cheerful. Now I want to release something Latin, something clubby, something cool. I want people to dance to my songs, so they can charge up the positivity. And I will be working in this direction.
– Which of your songs are you most proud of?
– I'm proud that I started releasing songs. They're no longer in the desk, they're already on the radio, in other people's headphones. I'm proud that I decided to let them go out into the world. So I'm proud of myself, not of the songs.
– You know, sometimes a song has to fit a person's condition in order to open up to them as much as possible and help them feel something important or find an answer in it. What mood or condition do you think is the best time to listen to "Heartless"?
– In a stable and good mood. Of course, "Heartless" is a song about heartache and breakup. But I hope that none of my listeners will find such a state. I want people to be happy even while listening to sad songs.
– Thank you, Ellen, for such a sincere and open interview! I wish success to you and to your new song, "Heartless"!
Media Contact
Company Name: EllenLifestyle
Contact Person: Ellen Alexander
Email: Send Email
Country: United States
Website: www.ellenlifestyle.com