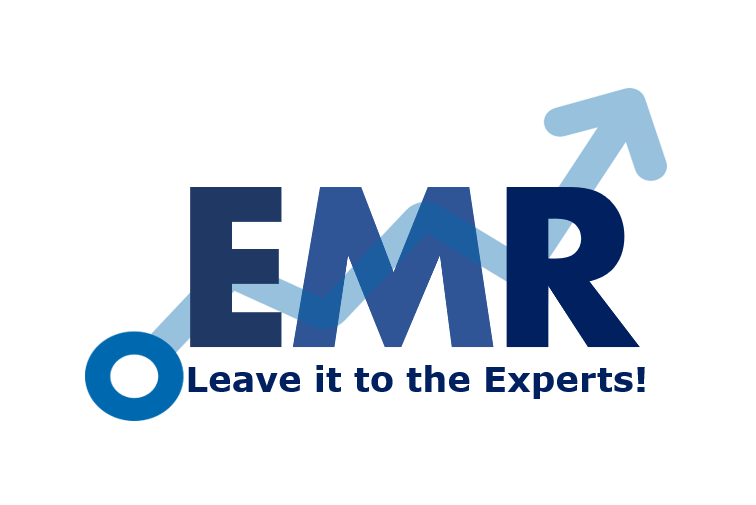 "Reading Glasses Market Size, Share, Price, Trends, Growth, Analysis, Key Players, Outlook, Report, Forecast 2021-2026 | ExpertMarketResearch.com"
The new report by Expert Market Research titled, 'Global Reading Glasses Market Report and Forecast 2021-2026', gives an in-depth analysis of the global reading glasses market, assessing the market based on its segments like types, glass types, age groups, distribution channels, and major regions.
The report tracks the latest trends in the industry and studies their impact on the overall market. It also assesses the market dynamics, covering the key demand and price indicators, along with analysing the market based on the SWOT and Porter's Five Forces models.
Note 1: For a snapshot of the primary and secondary data of the market (2015-2025), along with business strategies and detailed market segmentation, please click on request sample report. The sample report shall be delivered to you within 24 hours.
The key highlights of the report include:
Market Overview (2016-2026)
• Historical Market Size (2020): USD 127 billion (Eyewear Market)
• Forecast CAGR (2021-2026): 3% (Eyewear Market)
• Forecast Market Size (2026): USD 155 billion (Eyewear Market)
Request a free sample copy in PDF or view the report summary@ https://www.expertmarketresearch.com/reports/reading-glasses-market/requestsample
The reading glasses market is being driven by the growing awareness among consumers regarding the importance of corrected vision. The market is being aided by growing government initiatives to spread awareness regarding visual impairment, particularly in developing countries. Further, many developing nations lack sufficiently trained ophthalmic support personnel like technicians and assistants for simple eye screenings. The growing investments by various government and private organisations to meet these requirements and make reading glasses more accessible to general public are aiding the industry growth. Over the forecast period, the technological innovations and the increasing preference for online services are expected to significantly boost the market growth.
Industry Definition and Major Segments
Reading glasses are glasses that are worn by individuals facing difficulties in reading or seeing things closely. They consist of glass or hard plastic lenses incorporated in a frame. These glasses are available in various styles and prices to meet the customer requirement.
Explore the full report with the table of contents@ https://www.expertmarketresearch.com/reports/reading-glasses-market
By type, the reading glasses industry can be segmented into:
• Prescription
• OTC
The industry can be categorised on the basis of glass type into:
• Single Vision
• Progressive Lenses
• Bifocal Glasses
• Task-Specific
• Trifocal Glasses
• Others
Based on age group, the industry can be grouped into:
• Less Than 18 Years
• 18 To 64 Years
• 65 Years and Above
The various distribution channels in the industry include:
• Ophthalmology Clinics
• Optical Stores
• Online Stores
• Others
The regional markets for reading glasses include
1 North America
1.1 United States of America
1.2 Canada
2 Europe
2.1 Germany
2.2 United Kingdom
2.3 France
2.4 Italy
2.5 Others
3 Asia Pacific
3.1 China
3.2 Japan
3.3 India
3.4 ASEAN
3.5 Others
4 Latin America
4.1 Brazil
4.2 Argentina
4.3 Mexico
4.4 Others
5 Middle East & Africa
5.1 Saudi Arabia
5.2 United Arab Emirates
5.3 Nigeria
5.4 South Africa
5.5 Others
Market Trends
The global reading glasses market is expected to be driven by the growing consumer demand for affordable and stylish reading glasses. The manufacturers are making significant investments to meet these requirements and are focusing on technological innovations. For instance, in May 2018, Lenskart Solutions made an investment worth $500,000 in Thinoptics Inc, a California based reading glass manufacturer. The investment is aimed at manufacturing reading glasses that can be attached to the smartphone, laptop, or key chain and placed on reader's nose. Thus, such innovations are expected to grab consumer attention, thus, aiding the market. Further, the growing consumer inclination towards online channels are expected to further enhance the sales of reading glasses in the forecast period. Some leading players are also collaborating with online platforms to target potential customers by making their products available at huge discounts and various offers.
Key Market Players
The major players in the market are De Rigo Vision S.p.A., Bausch & Lomb Incorporated, Zenni Optical, Inc., ThinkOptic, Inc., and Hoya Lens Thailand Ltd, among others. The report covers the market shares, capacities, plant turnarounds, expansions, investments and mergers and acquisitions, among other latest developments of these market players.
Related Report:
Global Medical Nonwoven Disposables Market: https://www.expertmarketresearch.com/reports/medical-nonwoven-disposables-market
Global Urinary Drainage Bags Market: https://www.expertmarketresearch.com/reports/urinary-drainage-bags-market
Global Ocular Implants Market: https://www.expertmarketresearch.com/reports/ocular-implants-market
Global Teleradiology Market: https://www.expertmarketresearch.com/reports/teleradiology-market
Global Nurse Call Systems Market: https://www.expertmarketresearch.com/reports/nurse-call-systems-market
Global Dental Prosthetics Market: https://www.expertmarketresearch.com/reports/dental-prosthetics-market
Global Guidewires Market: https://www.expertmarketresearch.com/reports/guidewires-market
Global Urinary Catheters Market: https://www.expertmarketresearch.com/reports/urinary-catheters-market
Global Surgical Sutures Market: https://www.expertmarketresearch.com/reports/surgical-sutures-market
Global Blood Glucose Meters Market: https://www.expertmarketresearch.com/reports/blood-glucose-meters-market
Note 2: As the novel coronavirus (COVID-19) continues to spread across the world, our analysts are constantly tracking the impact of this rapidly evolving situation on the markets and the consumer purchase behaviours. Thus, our latest estimates and analysis about the current market trends and forecast will exhaustively reflect the effects of this emerging pandemic.
About Us:
Expert Market Research is a leading business intelligence firm, providing custom and syndicated market reports along with consultancy services for our clients. We serve a wide client base ranging from Fortune 1000 companies to small and medium enterprises. Our reports cover over 100 industries across established and emerging markets researched by our skilled analysts who track the latest economic, demographic, trade and market data globally.
At Expert Market Research, we tailor our approach according to our clients' needs and preferences, providing them with valuable, actionable and up-to-date insights into the market, thus, helping them realize their optimum growth potential. We offer market intelligence across a range of industry verticals which include Pharmaceuticals, Food and Beverage, Technology, Retail, Chemical and Materials, Energy and Mining, Packaging and Agriculture.
We also provide state-of-the-art procurement intelligence through our platform, https://www.procurementresource.com. Procurement Resource is a leading platform for digital procurement solutions, offering daily price tracking, market intelligence, supply chain intelligence, procurement analytics, and category insights through our thoroughly researched and infallible market reports, production cost reports, price analysis, and benchmarking.
Informes de Expertos (https://informesdeexpertos.com), the Spanish variant of Expert Market Research, is a platform that offers market research and consultancy services to a broad clientele base across Spanish speaking countries. With our primary focus on the Latin America and Spain markets, our research experts provide relevant and actionable insights into the markets and track major trends, economic developments, and global trade data.
Determined to bring client satisfaction, we make sure that our tailored approach meets the client's unique market intelligence requirements. Our syndicated and customized research reports cover a wide spectrum of industries ranging from pharmaceuticals and food and beverage to packaging, logistics, and transportation.
Media Contact
Company Name: Expert Market Research
Contact Person: Matt Johnson
Email: Send Email
Phone: +1-415-325-5166
Address:138 Duane Street
City: New York City
State: NY
Country: United States
Website: https://www.expertmarketresearch.com/