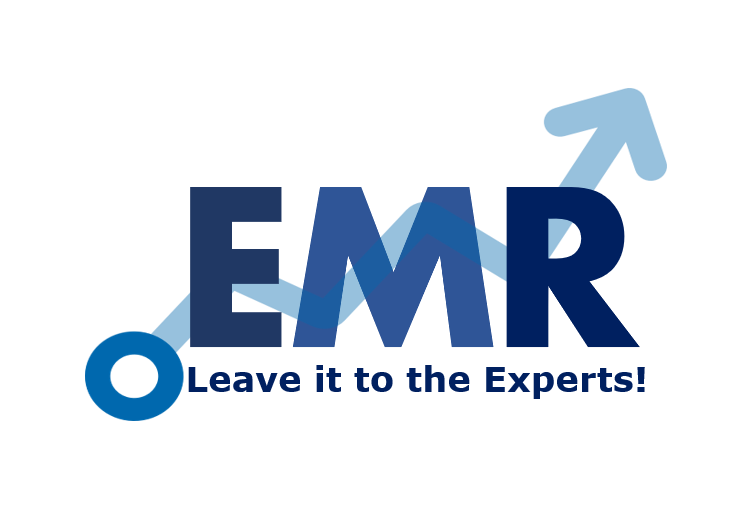 "Anionic Surfactants Market Size, Share, Price, Trends, Growth, Analysis, Key Players, Outlook, Report, Forecast 2021-2026 | ExpertMarketResearch.com"
The new report by Expert Market Research titled, 'Anionic Surfactants Market Size Share, Price, Growth, Trends, Report and Forecast 2021-2026', gives an in-depth analysis of the global anionic surfactants market, assessing the market based on its types, applications, and major regions.
The report tracks the latest trends in the industry and studies their impact on the overall market. It also assesses the market dynamics, covering the key demand and price indicators, along with analyzing the market based on the SWOT and Porter's Five Forces models.
Note 1: For a snapshot of the primary and secondary data of the market (2015-2025), along with business strategies and detailed market segmentation, please click on the request sample report. The sample report shall be delivered to you within 24 hours.
Get a Free Sample Report with Table of Contents – https://www.expertmarketresearch.com/reports/anionic-surfactants-market/requestsample
The key highlights of the report include:
Market Overview (2016-2026)
• Forecast CAGR (2021-2026): 4.6%
The Asia Pacific market is anticipated to be the fastest growing market for anionic surfactants in the forecast period, driven by the huge demand for bio-based products for household and personal care in the region. Furthermore, rising disposable incomes and increasing consumption in countries like India, China and Thailand are expected to contribute significantly to the Asia Pacific market growth. Low labor costs along with low production costs are likely to be a positive influence for the market growth in emerging economies. The Asia Pacific region is closely followed by Europe and North America, where there is high consumption of personal care products in countries such as the United States. New investment in the Asia Pacific and Middle East and African region for the personal care and pharmaceutical industries are expected to further provide impetus to the global anionic surfactants market growth.
Industry Definition and Major Segments
Surfactants are organic, amphiphilic compounds that are used to lower the surface tension or interfacial tension between any two mediums. They are a major constituent of cleaning products and can be used as emulsifiers, detergents, wetting agents, dispersants or foaming agents. Anionic surfactants are the most versatile and widely used surfactants. They contain a negatively charged polar hydrophilic group and are relatively less expensive with higher pH. They are generally insoluble at low temperatures and have high efficiency among the various classifications of surfactants. They best to remove dirt, clay, and oily residues, due to which they are highly preferred for homecare applications. Anionic surfactants are composed of carboxylates, sulphonates, dispersants, sulphates or phosphates. They exhibit foam stability, detergency, and hard water tolerance properties, and are used in personal care products, household cleaners, laundry and hand dishwashing detergents.
Read Full Report with Table of Contents – https://www.expertmarketresearch.com/reports/anionic-surfactants-market
Based on the type, the market is divided into:
• Linear Alkylbenzene Sulphonate
• Lignosulphonates
• Alcohol Ether Sulphates/Fatty Alcohol Sulphates
• Alkyl Sulphates/Ether Sulphates
• Sarcosinate
• Phosphate Esters
• Alkyl Naphthalene Sulphonates
• Others
Based on the application, the market is divided into:
• Home and Personal Care
• Agrochemicals
• Oil Field Chemicals
• Textiles
• Construction
• Others
Market Trends
Rising demand from various downstream industries such as home and personal care is driving the growth of the anionic surfactants industry. The increasing utilization for in-home care, personal care, oil & gas, construction, textiles, agriculture, and food processing industries combined with growing need for innovative, greener and sustainable surfactants is expected to drive the growth of the market in the forecast period. The demand surge due to large population and rising disposable incomes are providing further impetus to the anionic surfactant market. Favorable government policies regarding the healthcare and pharmaceuticals industries coupled with their growing demand is expected to propel the market growth globally in the near future. The rapid increase in demand for household cleaning products and personal care products across the world is also expected to be an important driving factor for the anionic surfactants market. Low raw material prices and production costs are anticipated to aid market penetration over the forecast period.
The anionic surfactants market is mainly dominated by chemical surfactants derived from oleochemical or petrochemical sources. Conventional petroleum-derived surfactants tend to bio-accumulate in the marine environment, which has led to a high demand for biologically derived products that pose minimal threat to the environment. Due to the toxic nature of detergent surfactants and rising concerns regarding the environmental safety and human health, especially in matured markets such as the United States, governments and surfactant manufacturers are now focused on shifting to renewable and sustainable surfactant products. Stringent regulations imposed in many economies such as the European Union have led manufacturers to adapt to the changing trend and invest in bio-based technologies that are environmentally friendly.
Synthetic anionic surfactants may also be skin irritants, and therefore, strict government regulations for personal care and pharmaceutical products may impede the market growth over the forecast period. Rising environmental concerns regarding toxicity and degradability have led to price volatility of these products, which coupled with fluctuating crude oil prices is also likely to be a hindrance to the market. Commercial production of bio-surfactants is often faced with technological constraints which may also impact the market growth in the future.
Key Market Players
The major players in the market are BASF SE, Clariant Ltd., Evonik Industries AG, Croda International PLC, Kao Corporation, and Galaxy Surfactants Limited, among others. The report covers the market shares, capacities, plant turnarounds, expansions, investments and mergers and acquisitions, among other latest developments of these market players.
Related Reports:
Nickel Hydroxide Market: https://www.expertmarketresearch.com/reports/nickel-hydroxide-market
Myristic Acid Market: https://www.expertmarketresearch.com/reports/myristic-acid-market
Vinyl Acetate Market: https://www.expertmarketresearch.com/reports/vinyl-acetate-market
Hydrogen Electrolyser Market: https://www.expertmarketresearch.com/reports/hydrogen-electrolysers-market
Copper Gluconate Market: https://www.expertmarketresearch.com/reports/copper-gluconate-market
Aluminium Chloride Hexahydrate Market: https://www.expertmarketresearch.com/reports/aluminium-chloride-hexahydrate-market
Carbon Nitride Market: https://www.expertmarketresearch.com/reports/carbon-nitride-market
Potassium Metabisulphite Market: https://www.expertmarketresearch.com/reports/potassium-metabisulphite-market
Silicon Tetrachloride Market: https://www.expertmarketresearch.com/reports/silicon-tetrachloride-market
Cocamide Diethanolamine Market: https://www.expertmarketresearch.com/reports/cocamide-diethanolamine-market
Note 2: As the novel coronavirus (COVID-19) continues to spread across the world, our analysts are constantly tracking the impact of this rapidly evolving situation on the markets and the consumer purchase behaviours. Thus, our latest estimates and analysis about the current market trends and forecast will exhaustively reflect the effects of this emerging pandemic.
About Us:
Expert Market Research is a leading business intelligence firm, providing custom and syndicated market reports along with consultancy services for our clients. We serve a wide client base ranging from Fortune 1000 companies to small and medium enterprises. Our reports cover over 100 industries across established and emerging markets researched by our skilled analysts who track the latest economic, demographic, trade and market data globally.
At Expert Market Research, we tailor our approach according to our clients' needs and preferences, providing them with valuable, actionable and up-to-date insights into the market, thus, helping them realize their optimum growth potential. We offer market intelligence across a range of industry verticals which include Pharmaceuticals, Food and Beverage, Technology, Retail, Chemical and Materials, Energy and Mining, Packaging and Agriculture.
We also provide state-of-the-art procurement intelligence through our platform, https://www.procurementresource.com. Procurement Resource is a leading platform for digital procurement solutions, offering daily price tracking, market intelligence, supply chain intelligence, procurement analytics, and category insights through our thoroughly researched and infallible market reports, production cost reports, price analysis, and benchmarking.
Informes de Expertos (https://informesdeexpertos.com), the Spanish variant of Expert Market Research, is a platform that offers market research and consultancy services to a broad clientele base across Spanish speaking countries. With our primary focus on the Latin America and Spain markets, our research experts provide relevant and actionable insights into the markets and track major trends, economic developments, and global trade data.
Determined to bring client satisfaction, we make sure that our tailored approach meets the client's unique market intelligence requirements. Our syndicated and customized research reports cover a wide spectrum of industries ranging from pharmaceuticals and food and beverage to packaging, logistics, and transportation.
Media Contact
Company Name: Expert Market Research
Contact Person: Matt Johnson
Email: Send Email
Phone: +1-415-325-5166
Address:138 Duane Street
City: New York City
State: NY
Country: United States
Website: https://www.expertmarketresearch.com/