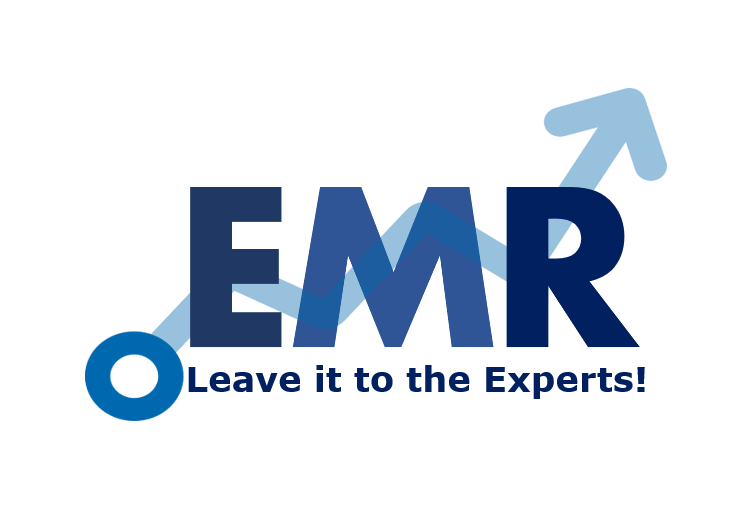 "Traction Control System Market Size, Share, Price, Trends, Growth, Analysis, Key Players, Outlook, Report, Forecast 2021-2026 | ExpertMarketResearch.com"
The new report by Expert Market Research titled, 'Global Traction Control System Market Report and Forecast 2021-2026', gives an in-depth analysis of the Global Traction Control System market, assessing the market based on its segments like type, component, distribution channel, vehicle type and major regions.
The report tracks the latest trends in the industry and studies their impact on the overall market. It also assesses the market dynamics, covering the key demand and price indicators, along with analysing the market based on the SWOT and Porter's Five Forces models.
Note 1: For a snapshot of the primary and secondary data of the market (2015-2025), along with business strategies and detailed market segmentation, please click on the request sample report. The sample report shall be delivered to you within 24 hours.
Request a free sample copy in PDF or view the report summary@ https://www.expertmarketresearch.com/reports/traction-control-system-market/requestsample
The key highlights of the report include:
Market Overview (2016-2026)
Historical Market Size (2020): USD 32 billion
Forecast CAGR (2021-2026): 6.2%
Forecast Market Size (2026): USD 47 billion
Traction control system is witnessing increase in popularity due to vehicle safety and comfort systems in automobiles worldwide. The increasing focus on road safety and the increasing demand for advanced safety systems, are contributing to the growth of the industry. The market is further supported by rapid technological advances and increased demand for premium and high-ranged electric vehicle. The growth of the automotive industry, increasing disposable incomes, and strict government regulations regarding vehicle safety are other factors driving the growth of the industry.
Industry Definition and Major Segments
Traction control is an active safety device for automobiles designed to help vehicles make optimal use of all the traction available on the road while accelerating on road surfaces with low friction. The wheels are likely to slip when a vehicle without traction control tries to accelerate on a slick surface like ice, snow, or loose gravel. The effect of wheel slip is that the tires spin easily without getting any real traction on the road surface, so the vehicle does not accelerate. When it detects that the wheels can slip, traction control triggers, helping drivers make the most of the traction available on the road surface.
Explore the full report with the table of contents@ https://www.expertmarketresearch.com/reports/traction-control-system-market
Based on type, the market is divided into:
Electrical Linkage
Mechanical Linkage
Others
By component, the industry can be segmented into:
Hydraulic Modulators
Sensors
Electronic Control Unit
Others
Based on distribution channel, the industry is bifurcated into:
Based on vehicle type, the market can be categorised into:
Passenger Car
Light Commercial Vehicle
Heavy Commercial Vehicle
Electric Vehicles
Others
On the basis of regional markets, the industry is divided into:
1 North America
1.1 United States of America
1.2 Canada
2 Europe
2.1 Germany
2.2 United Kingdom
2.3 France
2.4 Italy
2.5 Others
3 Asia Pacific
3.1 China
3.2 Japan
3.3 India
3.4 ASEAN
3.5 Others
4 Latin America
4.1 Brazil
4.2 Argentina
4.3 Mexico
4.4 Others
5 Middle East & Africa
5.1 Saudi Arabia
5.2 United Arab Emirates
5.3 Nigeria
5.4 South Africa
5.5 Others
Market Trends
It is expected that automation of automobiles, such as driverless cars, would lead to an increased demand for automotive safety systems. As a result, steady demand for the automotive traction control system is expected, thus benefiting the overall growth of the industry. High operating costs and high safety quality scores are the traction control system industry standard. However, the production of advanced vehicle braking systems and the expansion of untapped markets in developing countries such as India, Indonesia and Brazil are expected to provide market players in the traction control system with growth opportunities.
Key Market Players
The major players in the market are Robert Bosch GmbH, MAHLE GmbH, DENSO Corporation, Continental AG, Hyundai Motor Group, among Others. The report covers the market shares, capacities, expansions, investments and mergers and acquisitions, among other latest developments of these market players.
Related Reports:
Global Digital Payment Market: https://www.expertmarketresearch.com/reports/digital-payment-market
Global Artificial Lift Market: https://www.expertmarketresearch.com/reports/artificial-lift-market
Global Mobile Advertising Market: https://www.expertmarketresearch.com/reports/mobile-advertising-market
Global Context Aware Computing Market: https://www.expertmarketresearch.com/reports/context-aware-computing-market
Global Biopesticides Market: https://www.expertmarketresearch.com/reports/biopesticides-market
Global Medical Nonwoven Disposables Market: https://www.expertmarketresearch.com/reports/medical-nonwoven-disposables-market
Global Oil and Gas Drill Bit Market: https://www.expertmarketresearch.com/reports/oil-and-gas-drill-bit-market
Global Urinary Drainage Bags Market: https://www.expertmarketresearch.com/reports/urinary-drainage-bags-market
Global Advanced Ceramic Market: https://www.expertmarketresearch.com/reports/advanced-ceramic-market
Global Acute Bacterial Skin and Skin Structure Infections (ABSSSI) Treatment Market: https://www.expertmarketresearch.com/reports/acute-bacterial-skin-and-skin-structure-infections-absssi-treatment-market
Note 2: As the novel coronavirus (COVID-19) continues to spread across the world, our analysts are constantly tracking the impact of this rapidly evolving situation on the markets and the consumer purchase behaviours. Thus, our latest estimates and analysis about the current market trends and forecast will exhaustively reflect the effects of this emerging pandemic.
About Us:
Expert Market Research is a leading business intelligence firm, providing custom and syndicated market reports along with consultancy services for our clients. We serve a wide client base ranging from Fortune 1000 companies to small and medium enterprises. Our reports cover over 100 industries across established and emerging markets researched by our skilled analysts who track the latest economic, demographic, trade and market data globally.
At Expert Market Research, we tailor our approach according to our clients' needs and preferences, providing them with valuable, actionable and up-to-date insights into the market, thus, helping them realize their optimum growth potential. We offer market intelligence across a range of industry verticals which include Pharmaceuticals, Food and Beverage, Technology, Retail, Chemical and Materials, Energy and Mining, Packaging and Agriculture.
We also provide state-of-the-art procurement intelligence through our platform, https://www.procurementresource.com. Procurement Resource is a leading platform for digital procurement solutions, offering daily price tracking, market intelligence, supply chain intelligence, procurement analytics, and category insights through our thoroughly researched and infallible market reports, production cost reports, price analysis, and benchmarking.
Informes de Expertos (https://informesdeexpertos.com), the Spanish variant of Expert Market Research, is a platform that offers market research and consultancy services to a broad clientele base across Spanish speaking countries. With our primary focus on the Latin America and Spain markets, our research experts provide relevant and actionable insights into the markets and track major trends, economic developments, and global trade data.
Determined to bring client satisfaction, we make sure that our tailored approach meets the client's unique market intelligence requirements. Our syndicated and customized research reports cover a wide spectrum of industries ranging from pharmaceuticals and food and beverage to packaging, logistics, and transportation.
Media Contact
Company Name: Expert Market Research
Contact Person: Matt Johnson
Email: Send Email
Phone: +1-415-325-5166
Address:138 Duane Street
City: New York City
State: NY
Country: United States
Website: https://www.expertmarketresearch.com/