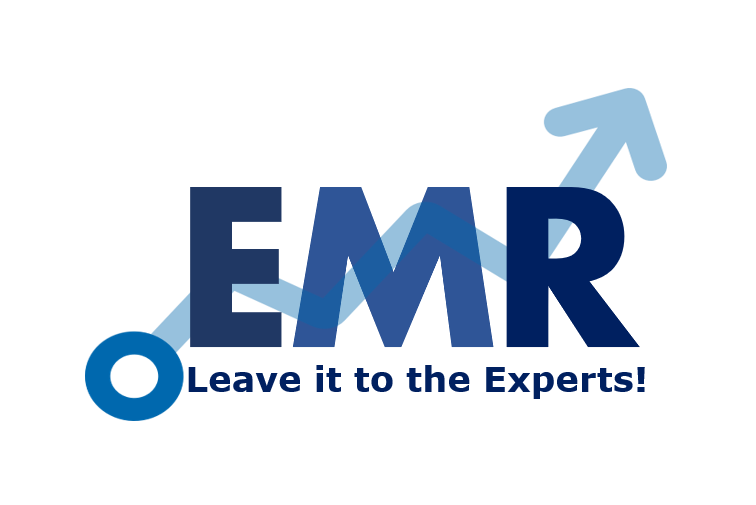 "Ride on Mower Market Size, Share, Price, Trends, Growth, Analysis, Key Players, Outlook, Report, Forecast 2021-2026 | ExpertMarketResearch.com"
The new report by Expert Market Research titled, 'Global Ride on Mower Market Size, Share, Price, Trends, Growth, Report and Forecast 2021-2026', gives an in-depth analysis of the global ride on mower market, assessing the market based on its segments like source, product, industry, and major regions.
The report tracks the latest trends in the industry and studies their impact on the overall market. It also assesses the market dynamics, covering the key demand and price indicators, along with analyzing the market based on the SWOT and Porter's Five Forces models.
Note 1: For a snapshot of the primary and secondary data of the market (2015-2025), along with business strategies and detailed market segmentation, please click on the request sample report. The sample report shall be delivered to you within 24 hours.
Get a Free Sample Report with Table of Contents – https://www.expertmarketresearch.com/reports/ride-on-mower-market/requestsample
The key highlights of the report include:
Market Overview (2016-2026)
• Historical Market Size (2020): USD 2.7 billion
• Forecast CAGR (2021-2026): 4%
• Forecast Market Size (2026): USD 3.5 billion
In the forecast period, the growing engagement of the general population in out-door activities, accompanied by the emergence of the do-it-yourself movement, is projected to greatly boost the growth of the ride-on lawn mowers market. Gardening, specifically with the advent of COVID-19, is becoming one of the most popular leisure pursuits worldwide, thereby fueling the growth of the industry. Traction for the product is higher because it is easy to use, provides good reliability and is faster than other types of lawnmowers. Furthermore, the swift growth of ride-on mowers in the commercial and residential sectors as a low-maintenance, front-mounted cutting platform will have a positive influence on the growth of the global market. The growth in the sale of new homes is also rising the overall market revenue. It is also projected that the rising demand for gardens and lawns would serve as a major driver of development.
Industry Definition and Major Segments
The ride-on mower is a type of outdoor power lawn equipment used to maintain lawns and gardens. ride-on front mowers have a front-mounted cutting platform, as the name may suggest, which is particularly handy when there are a lot of barriers to the land you need to maintain. Compared to a conventional manual lawn mower, the location and low height of the cutting deck on ride-on mowers allows it easier to mow the grass underneath benches and chairs, trees, playground equipment and other small items. Riding mowers, which often resemble small tractors, are bigger than push mowers and are ideal for large lawns at high speed in the shortest possible period and have significant ease and advantage over commercial riding lawn mowers which may be stand-on models (such as zero-turn mowers).
Read Full Report with Table of Contents – https://www.expertmarketresearch.com/reports/ride-on-mower-market
Based on transmission, the market is divided into:
• Manual Transmission
• Automatic Transmission
• Hydrostatic Transmission
Based on wheel drive, the industry can be segmented into:
• Zero Turn
• Steering Wheel
By end-use, the industry is categorised into:
• Residential
• Commercial
• Others
By region, the industry is categorised into:
• North America
• Europe
• The Asia Pacific
• Latin America
• The Middle East and Africa
Market Trends
Due to the growing demand for residential and business landscaping, a requirement for Ride-on Mowers in the global market is expected to rise significantly during the forecast period. As landscaping offers home and business properties artistic merit, the landscaping market is growing, thereby leading to the growth of the ride-on mower market. With developments in manufacturing, companies are making considerable investments for producing high-end mower rides with consistent performance and design. To benefit from untapped business opportunities, manufacturers are pursuing emerging markets. Manufacturers are also using emerging technology to integrate industry developments. These innovative features guarantee a relaxed drive and excellent operation capability, thus increasing customer service and improving product sales.
In the coming years, the markets in North America and Europe are expected to see rapid growth based on the growing demand for expanded outdoor leisure and entertainment activities. It is expected that the high rate of adoption of ride-on-mowers in Europe, especially in Germany and Europe, would fuel the market growth during the forecast period. In terms of growth rates, Asia Pacific is projected to create a global demand in the coming years with a high pace of development in emerging economies such as China and India. During the forecast period, the popularization of low-cost lawn mowers in Europe, especially in Germany, England and Sweden, Oceania etc., may have an unfavorable impact on the demand of ride-on mowers. The growth of the ride-on mower industry, especially in the U.S. and Europe, maybe slightly impeded by huge investments required to develop the production and design of automated gardening equipment.
Key Market Players
The major players in the market are Honda Motor Co., Ltd, The Toro Company, Deere & Company, Kubota Corporation, Husqvarna AB, AriensCo, among Others. The report covers the market shares, capacities, plant turnarounds, expansions, investments and mergers and acquisitions, among other latest developments of these market players.
Related Reports:
Feed Mixers Market: https://www.expertmarketresearch.com/reports/feed-mixers-market
Aircraft Seating Market: https://www.expertmarketresearch.com/reports/aircraft-seating-market
Automotive Sun Visor Market: https://www.expertmarketresearch.com/reports/automotive-sun-visor-market
Industrial Automation Market: https://www.expertmarketresearch.com/reports/industrial-automation-market
Metal Forming Machine Tools Market: https://www.expertmarketresearch.com/reports/metal-forming-machine-tools-market
Automotive Vacuum Pump Market: https://www.expertmarketresearch.com/reports/automotive-vacuum-pump-market
Auto Dimming Mirror Market: https://www.expertmarketresearch.com/reports/auto-dimming-mirror-market
Electric Cargo Bikes Market: https://www.expertmarketresearch.com/reports/electric-cargo-bikes-market
Marine Engines Market: https://www.expertmarketresearch.com/reports/marine-engines-market
Motor Graders Market: https://www.expertmarketresearch.com/reports/motor-graders-market
Note 2: As the novel coronavirus (COVID-19) continues to spread across the world, our analysts are constantly tracking the impact of this rapidly evolving situation on the markets and the consumer purchase behaviours. Thus, our latest estimates and analysis about the current market trends and forecast will exhaustively reflect the effects of this emerging pandemic.
About Us:
Expert Market Research is a leading business intelligence firm, providing custom and syndicated market reports along with consultancy services for our clients. We serve a wide client base ranging from Fortune 1000 companies to small and medium enterprises. Our reports cover over 100 industries across established and emerging markets researched by our skilled analysts who track the latest economic, demographic, trade and market data globally.
At Expert Market Research, we tailor our approach according to our clients' needs and preferences, providing them with valuable, actionable and up-to-date insights into the market, thus, helping them realize their optimum growth potential. We offer market intelligence across a range of industry verticals which include Pharmaceuticals, Food and Beverage, Technology, Retail, Chemical and Materials, Energy and Mining, Packaging and Agriculture.
We also provide state-of-the-art procurement intelligence through our platform, https://www.procurementresource.com. Procurement Resource is a leading platform for digital procurement solutions, offering daily price tracking, market intelligence, supply chain intelligence, procurement analytics, and category insights through our thoroughly researched and infallible market reports, production cost reports, price analysis, and benchmarking.
Informes de Expertos (https://informesdeexpertos.com), the Spanish variant of Expert Market Research, is a platform that offers market research and consultancy services to a broad clientele base across Spanish speaking countries. With our primary focus on the Latin America and Spain markets, our research experts provide relevant and actionable insights into the markets and track major trends, economic developments, and global trade data.
Determined to bring client satisfaction, we make sure that our tailored approach meets the client's unique market intelligence requirements. Our syndicated and customized research reports cover a wide spectrum of industries ranging from pharmaceuticals and food and beverage to packaging, logistics, and transportation.
Media Contact
Company Name: Expert Market Research
Contact Person: Matt Johnson
Email: Send Email
Phone: +1-415-325-5166
Address:138 Duane Street
City: New York City
State: NY
Country: United States
Website: https://www.expertmarketresearch.com/