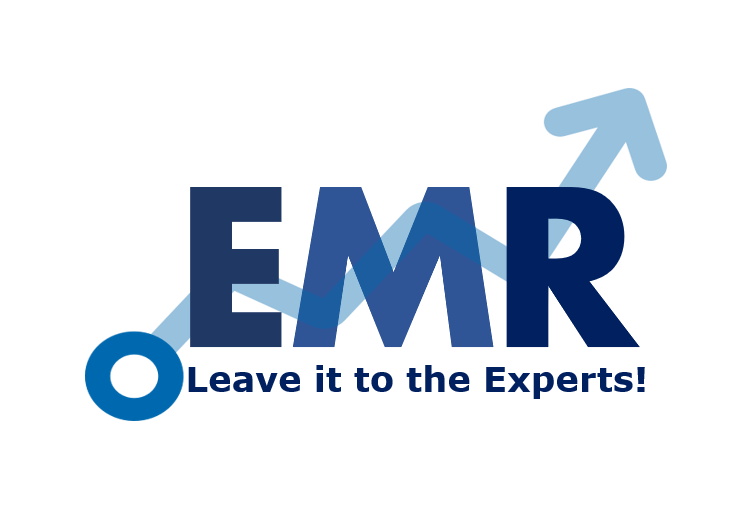 "E-Pharmacy Market Size, Share, Price, Trends, Growth, Analysis, Key Players, Outlook, Report, Forecast 2021-2026 | ExpertMarketResearch.com"
The new report by Expert Market Research titled, 'Global E-Pharmacy Market Size, Share, Price, Trends, Analysis, Report and Forecast 2021-2026', gives an in-depth analysis of the global E-Pharmacy market, assessing the market based on its segments like type, operating platform, business model and major regions.
The report tracks the latest trends in the industry and studies their impact on the overall market. It also assesses the market dynamics, covering the key demand and price indicators, along with analysing the market based on the SWOT and Porter's Five Forces models.
Note 1: For a snapshot of the primary and secondary data of the market (2015-2025), along with business strategies and detailed market segmentation, please click on the request sample report. The sample report shall be delivered to you within 24 hours.
Get a Free Sample Report with Table of Contents – https://www.expertmarketresearch.com/reports/epharmacy-market/requestsample
The key highlights of the report include:
Market Overview (2016-2026)
• Historical Market Size (2020): USD 71 billion
• Forecast CAGR (2021-2026): 13%
• Forecast Market Size (2026): USD 131 billion
E-Pharmacy is witnessing increase in popularity due increased internet penetration worldwide, improved healthcare infrastructure, rapid population ageing, and growing knowledge of e-commerce among consumers. The shift in consumer behavior with increased demand for convenience is also one of the key factors contributing to the growth of the market. Ability to capture broader customer base and cater unmet needs in the pharmaceutical distribution will drive the industry growth in future. Moreover, the increasing adoption of e-commerce and digital technologies in the healthcare sector is expected to boost growth.
Industry Definition and Major Segments
An e-pharmacy is an online pharmacy or a web-based network that allows users to order or buy the medications without visiting any prescription store physically. These orders are delivered by mail or shipping companies at the customer's location. The prospect of placing an online order and quick access to timely delivery of healthcare products has resulted in improved customer satisfaction, thus growing demand for pharmacies worldwide.
Read Full Report with Table of Contents – https://www.expertmarketresearch.com/reports/epharmacy-market
Based on type, the market is divided into:
• Over-The-Counter Products
• Prescription Medicine
Based on operating platform, the industry can be segmented into:
• Mobile Application
• Website
By business model, the industry is categorised into:
• Inventory
• Marketplace
• Direct
Market Trends
The constant rise in the burden of health care in developing economies suggests the growing need to cut costs. The ever-increasing demand for healthcare goods & services makes it difficult for offline retail suppliers to meet the rising needs on a demographic basis and therefore provide a tremendous opportunity for online health retailers to meet the broad customer base. The rising prevalence of chronic conditions is contributing to an increasing demand for different medicines and healthcare products. Because of enticing deals, such as price rebates, ease of prescription selection, and home delivery services, people opt for online pharmacy. Due to improving IT infrastructure and an increase in smartphone users & high-speed internet penetration in urban & rural areas, developing nations are seeing an upsurge in online transactions. One of the factors driving the demand for e-Pharmacies is growing initiatives undertaken in these nations to make these medicines accessible and available.
The market in North America is well established and have captured wide population base owing to high penetration of the Internet. In addition, in the United States, the Food and Drug Administration (FDA) focuses on constantly educating people about pharmaceutical laws and regulations and making them aware of the safety of purchasing medications online. The European market is highly regulated by strict guidelines from the European Commission; however, growth in the global market is expected to be due to the lucrative prices offered by the major companies operating on the market.
The Asia Pacific market is expected to demonstrate a comparatively higher CAGR during the forecast period due to growing internet penetration and higher adoption of e-commerce websites. The market in the rest of the world, which includes Latin America and Middle East & Africa countries, accounted for a comparatively small e-Pharmacy market share for 2020 due to lower e-Pharmacy literacy.
Key Market Players
The major players in the market are CVS Pharmacy, Giant Eagle Inc., Express Script Holding Company, OptumRx, Inc., Walmart Corporate, Medlife International Pvt.Ltd., among Others. The report covers the market shares, capacities, expansions, investments and mergers and acquisitions, among other latest developments of these market players.
Related Reports:
Neuromodulation Devices Market: https://www.expertmarketresearch.com/reports/neuromodulation-devices-market
Veterinary Drugs Market: https://www.expertmarketresearch.com/reports/veterinary-drugs-market
Acute Bacterial Skin and Skin Structure Infections (ABSSSI) Treatment Market: https://www.expertmarketresearch.com/reports/acute-bacterial-skin-and-skin-structure-infections-absssi-treatment-market
Medical Nonwoven Disposables Market: https://www.expertmarketresearch.com/reports/medical-nonwoven-disposables-market
Urinary Drainage Bags Market: https://www.expertmarketresearch.com/reports/urinary-drainage-bags-market
Ocular Implants Market: https://www.expertmarketresearch.com/reports/ocular-implants-market
Compression Bandages Market: https://www.expertmarketresearch.com/reports/compression-bandages-market
Human Augmentation Market: https://www.expertmarketresearch.com/reports/human-augmentation-market
Tinea Corporis Treatment Market: https://www.expertmarketresearch.com/reports/tinea-corporis-treatment-market
Cardiovascular Drugs Market: https://www.expertmarketresearch.com/reports/cardiovascular-drugs-market
Note 2: As the novel coronavirus (COVID-19) continues to spread across the world, our analysts are constantly tracking the impact of this rapidly evolving situation on the markets and the consumer purchase behaviours. Thus, our latest estimates and analysis about the current market trends and forecast will exhaustively reflect the effects of this emerging pandemic.
About Us:
Expert Market Research is a leading business intelligence firm, providing custom and syndicated market reports along with consultancy services for our clients. We serve a wide client base ranging from Fortune 1000 companies to small and medium enterprises. Our reports cover over 100 industries across established and emerging markets researched by our skilled analysts who track the latest economic, demographic, trade and market data globally.
At Expert Market Research, we tailor our approach according to our clients' needs and preferences, providing them with valuable, actionable and up-to-date insights into the market, thus, helping them realize their optimum growth potential. We offer market intelligence across a range of industry verticals which include Pharmaceuticals, Food and Beverage, Technology, Retail, Chemical and Materials, Energy and Mining, Packaging and Agriculture.
We also provide state-of-the-art procurement intelligence through our platform, https://www.procurementresource.com. Procurement Resource is a leading platform for digital procurement solutions, offering daily price tracking, market intelligence, supply chain intelligence, procurement analytics, and category insights through our thoroughly researched and infallible market reports, production cost reports, price analysis, and benchmarking.
Informes de Expertos (https://informesdeexpertos.com), the Spanish variant of Expert Market Research, is a platform that offers market research and consultancy services to a broad clientele base across Spanish speaking countries. With our primary focus on the Latin America and Spain markets, our research experts provide relevant and actionable insights into the markets and track major trends, economic developments, and global trade data.
Determined to bring client satisfaction, we make sure that our tailored approach meets the client's unique market intelligence requirements. Our syndicated and customized research reports cover a wide spectrum of industries ranging from pharmaceuticals and food and beverage to packaging, logistics, and transportation.
Media Contact
Company Name: Expert Market Research
Contact Person: Matt Johnson
Email: Send Email
Phone: +1-415-325-5166
Address:138 Duane Street
City: New York City
State: NY
Country: United States
Website: https://www.expertmarketresearch.com/