NACDI, an Atlanta, G.A.-based membership association for diversity, equity, and inclusion leaders across industries, has announced the election of new advisory board members and commissioners to serve in leadership. The individuals were elected earlier in February and will assume their roles on March 1, 2021.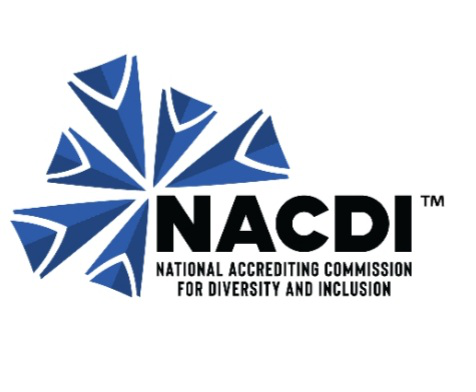 "On behalf of the Governance and Nominations Committee and the entire association, I am so pleased to welcome these exemplary individuals to their leadership roles," said Kimberly Strong, a founding commissioner. "It is strong and qualified leaders like our new advisors and commissioners that are enabling our agency to reach unparalleled heights, and I'm looking forward to the impact they will have on our accrediting agency."
"The success of our agency rests with these outstanding leaders," said J. Anthony Boger, also a founding commissioner. "It will be a pleasure to work with these professionals from fields during their terms."
Advisory board members serve as consultants and organizational subject matter except when needed for the enhancement of the agency. The new advisory board members are highlighted as follows
Colonel T. Aldrich Adams – United States Air Force, Chief, Strategic Assessment

Marie Cini, Ph.D. – ED2WORK, Chief Strategy Officer

Ding-Jo H. Currie, Ph.D., – Distinguished Faculty, Higher Education Leadership, California State University, Fullerton, Director, Leadership Institute for Tomorrow

Sandra J. Doran, J.D., – Baypath University, President

Jonathan Green – Jonathan Green Studios, Executive Artist
Gwainevere (Gwen) Catchings Hess – Black Women's Agenda, President

Brenda Lauderback – Denny's Corporation, Chairman

Reggie Smith, III, Ph.D. – United States Distance Learning Association, Chief Executive Officer

Orlando Taylor, Ph.D. – Distinguished Senior Advisor to the President, Fielding Graduate University, Board Chair, Council for Higher Education Accreditation

Michelle R. Weise – Imaginable Futures, Entrepreneur-in-Residence and Senior Advisor, Thinkers50 Radar Class of 2021
Ralph Wolff, J.D. – The Quality Assurance Commons, Founder and President

NACDI has also announced the selection of new commissioners to undertake the critically important work of serving as the judicial body with final authority to interpret and apply the Standards for Accreditation in determining whether an organizational applicant meets the published criteria for accreditation. The new commissioners are 
J. Anthony Boger, California Pacific Conference, United Methodist Church, Associate Director of New Ministries

Glenda F. Carter, Ph.D. – Retired Executive Vice President/Provost, Accreditation Liaison

Barbara Dunn Harrington – The Tom Joyner Foundation, Retired Executive Director
Anthony Holloman, Ed.D. – Fort Valley State University, VP for University Advancement and Athletics, Executive Director, Foundation

Kim Cliett Long, Ed.D. – Organizational Concepts, President/CEO

Barbara Perkins – International Black Women's Public Policy Institute, President/Co-founder

Kimberly Strong – Strong Connexions, LLC, President/CEO

James Strong – Retired Executive, Diversity, Equity and Inclusion
Soraya Wright – The Risk and Insurance Management Society, Inc., Vice President of Strategic Initiatives.

For more information about The National Accrediting Commission for Diversity and Inclusion and services offered, please visit - http://www.thenacdi.org/. 
The National Accrediting Commission for Diversity and Inclusion™ is synonymous with value and integrity. The association's primary mission is to deliver the best possible accreditation experience for members and other stakeholders. The National Accrediting Commission for Diversity and Inclusion is a membership organization that strives to elevate and expand the global capacity of diversity and inclusion. NACDI is committed to supporting professional development and the evaluation of diversity and inclusion practices globally. Members of NACDI represent a broad spectrum of professional fields dedicated to supporting societal change by broadening the adoption of diversity and inclusion best practices, professional development resources, networking opportunities, and access to a community of professionals in the field, and more.

Media Contact
Company Name: NACDI
Contact Person: Dr. Kim Cliett Long
Email: Send Email
Phone: 843-790-3233
Country: United States
Website: thenacdi.org