BGII today announced the acquisition of Kensington Capital UK, a financial services firm with a world class team and extensive portfolio.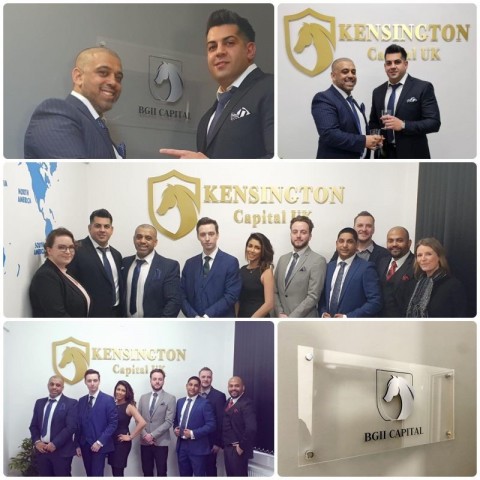 BGII will rebrand Kensington Capital UK to become BGII Capital, the capital raising division of BGII.
This acquisition will allow BGII Capital to grow and develop into new areas, becoming the home of integrated investment.
"Having extensive experience within the finance industry on all levels; my aim is to provide investors with a trusted and effective investment introduction that surpasses their expectations." – Harry Kang
This exciting, strategic new venture promises to be a game-changer. Together, the team can accelerate BGII's vision to democratise investment. What was typically reserved for the 1% will now be made available to all, through BGII Capital. This fantastic opportunity will allow access for the everyday investor to place their hard-earned money in an investment with greater returns.
"We saw an opportunity to democratise investment; by integrating investment, we open what was previously reserved for the super-wealthy, to the everyday investor." – Ranjit Bahia
In the future BGII Capital plan to become a fully FCA regulated automated investment platform through the use of Cyferd technology.
Investor testimonials:
"My experience with Kensington Capital UK has been nothing but positive. Investing outside of my current portfolio at first appeared rather daunting. However, the KC team were always on hand to alleviate any concerns I had and were very patient and understanding throughout the entire process. They offer a vast range of investments which, for me, were very competitive. I look forward to working with them for the foreseeable future." – Jeremy Oakhill
"Working as a doctor within the NHS, investing into Cyferd was an easy decision. With over a decade of experience it's frankly ridiculous how much time our doctors and nurses waste logging on to multiple systems. It's frustrating and wastes valuable time and resources daily.
"The KC team were accessible, pro-active and informative and above all else; the process was seamless and straightforward." – Dr Venice Nakhla
Find out more on the website at www.bgiicapital.com and keep up to date with the future of private equity by following the company on social media @BGII_Capital
www.bgiicapital.com
www.bgii.com
Media Contact
Company Name: BGII CAPITAL
Contact Person: Rich Price
Email: Send Email
Phone: +44 333 444 1414
Country: United States
Website: https://bgiicapital.com