People with Underlying Diseases Should Monitor Their Health, Especially in the Time of Covid, Reversed Will Help Show Them the Way to Better Health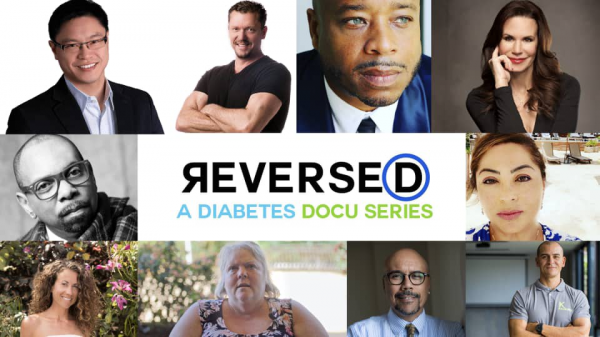 Charles Mattocks, host of Reversed and Eight Days is an award winning filmmaker and one of the few Black film and tv producers who owns the content he creates. His programs have aired on major TV networks such as WGN, PBS, Discovery and more.
Charles Mattocks has carved out an important niche. He has been creating health related content and TV since 2017. Mr. Mattocks and his team chose to move forward during this trying time to continue to highlight the importance of health and wellness through diet. During Covid, it is especially important for people who have underlying diseases to pay close attention to their diet. For everyone, a healthy and nutritious diet is also important when fending off Coronavirus.
Charles also owns and produced another series called Eight Days which was featured on the WGN America network. The new season of Reversed will air in September on the WGN America networks and re-air on COX Communications.
Production has been completed and will culminate into eight episodes that will be one hour each. They will showcase the Ketogenic Diet and intermittent fasting as a way to help treat people with underlying diseases with a focus on diabetes. After a few short days on keto, some of the guests were able to decrease their medications drastically and maintain normal blood sugar levels.
"We have lined up a dream team of health and wellness experts who will educate, inspire and help tell the stories of those living under harsh conditions and how to cope. We hope this will help give the show a voice and touch the millions of people who live with disease everyday," says Charles.
The series will feature high profile experts as: Dr Jason Fung, Dr Ken Berry, Dr Lori Shemek, Karl Shallowhorn and Maria Emmerich as the show's Keto chef. "Our understanding of how Type 2 Diabetes impacts all illness and disease is vital to reversing it. It is crucial we eliminate underlying health conditions such as type 2 diabetes, obesity, high blood pressure and more to promote a healthy and resilient immune response. These metabolic conditions have their roots in inflammation which is the core underlying cause of most illnesses, disease, faster aging and weight gain.
The ketogenic diet and intermittent fasting are both powerful tools to help reverse inflammation leading to protection from illness such as Covid-19 while promoting optimal health," says Lori L. Shemek, PhD, CMC. Reversed is about the mental, physical and emotional healing of people. "We have brought some of the best in healthcare together to share ways of naturally healing the body. I hope after this season we can look at how the right lifestyles and exercise combined with what we eat and how we think, can play a role in improving our health," adds Mattocks.
Charles has teamed up with some partners in keto and health to bring this project to life. Those partners include: Keto Mojo, Keto Chow, Carb Manager, ENERGYbits, Pork King Good, Select Savory Seasonings, Stevia Sweet BBQ, Redmond Life, Secco Wine Club, Ketonessa, Labin and Kilosophy.
Reversed has already locked in more seasons which will cover HIV and mental health. A talk show for the plus size community is also in pre production.
Every career move Celebrity Chef Charles Mattocks has made has been in keeping with his desire to touch lives in a positive way. Inspired by his uncle, the late Bob Marley, Mattocks dared to dream big. After giving a stunning performance in the title role of the Emmy nominated The Summer of Ben Tyler, Mattocks, a single Dad, decided the Hollywood lifestyle was not the best for his young son and moved across the country. His need to create meals that were tasty, nutritious, and affordable led to his career as "The Poor Chef". Appearances on The today show, Good Morning America, The Talk, Martha Stewart, CNN and Dr. OZ gave him the opportunity to share what he had learned about feeding a family for less money. Mattocks is no stranger to diabetes. He was diagnosed with Type 2 diabetes in 2011 at the age of 38. A tireless advocate for diabetics everywhere, Charles Mattocks, is determined to help stem the time of this deadly disease. Mattocks began to use media as a way to reach the masses. He launched Reversed in 2017 with a vision and passion to help people live better lives.

Media Contact
Contact Person: Charles Mattocks
Email: Send Email
Country: United States
Website: reversedyourhealth.com/season-2