Canadian singer and songwriter AKA V has earned a well-deserved fan base, and the latest testimony to her talent is the recently released single, "Addicted". This single is about two people, living as one, but suffering in silence. Apart from addressing a situation often encountered in relationships, the song also instills confidence, strength, and faithfulness. In short, "Addicted" is a song of hope.
Addiction isn't limited to drugs or alcohol alone. It comes in many other forms, like relationships, food, coffee, or gambling. Everyone has known one or more of these habits and comforts of life that one can't do without. The single "Addicted", written by AKA V, Patrick Phillips & Scott Greene (also the producer and arranger), and mixed by Ashton Price, carries a universal theme that anyone can relate to.
Growing up in Rouyn-Noranda, Quebec, Aka V dreamt of becoming a musician and followed them in Toronto, Ontario. While learning audio production and engineering and working, she also joined the Canadian rock band OzGoode, attending their cross-country tour as a singer.
Bursting on the Indie pop scene, Aka V earned fans all over the world with her 2016 debut single, "Always Go Home". Four subsequent singles tasted similar success, including a PJ Harvey cover, 'This is Love". Aka V is also popular for her live performances, and to date, she has done over 100 live shows in Canada, the UK, and the USA.
Aka V reminds fans of the music of such favorites as Meg Myers and PVRIS. Her music carries enough vigor to merit inclusion in almost every playlist. For those who love deeply resonating music in genres like pop, rock, and alternative, Aka V should be among the choices.
"Addicted" is available on Spotify and other streaming platforms.
Hear "Addicted": https://akav.hearnow.com/addicted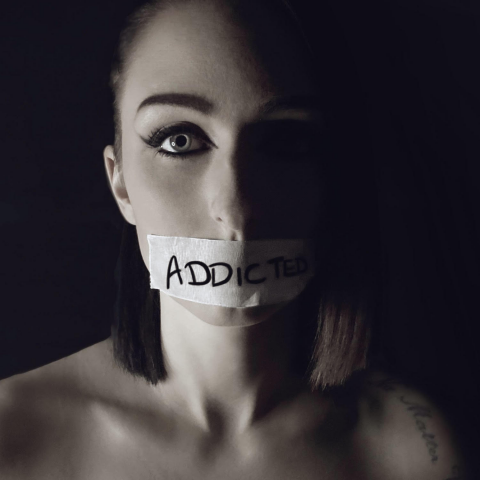 Media Contact
Company Name: Opine Records
Contact Person: Patrick Phillips
Email: Send Email
Phone: 718.502.5090
Address:5745 Beck Ave
City: North Hollywood
State: California, 91601
Country: United States
Website: akavmusic.com