There are requirements for In-vehicle applications of industrial tablet computers.
Industrial tablet computers provide functions such as data support, body information integration, operator operation records, and media playback for vehicles. In-vehicle applications of industrial tablet computers should meet the following requirements:
1. Convenient installation and maintenance: Taking into account different vehicle environments, the coverage area is large, and the users involved are also very complicated. Under certain conditions, industrial tablet computers need to adapt to various scenarios as much as possible. For example, it supports the VESA75/100 standard, and supports RAM brackets.
2. Display requirements: Since the vehicle is used outdoors, it is impossible to avoid sun deflection or even direct shooting environment. It is necessary to choose high-quality industrial displays or structural design to minimize the impact of this situation.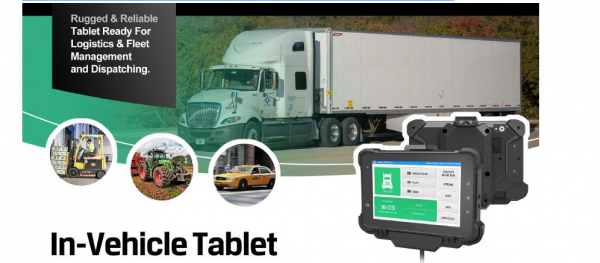 3. Anti-vibration requirements: No matter any vehicle has vibration, it has high acceleration and large amplitude, low acceleration and small amplitude according to the use object.
4. Industrial computer power performance: Vehicle-mounted embedded industrial computer is generally directly powered by the vehicle battery. Due to the use of various ignition states, coupled with the instantaneous impact and flameout of the battery, equipment with high power requirements is used. Otherwise, it is easy to damage the equipment.
5. The heat dissipation of the whole machine: due to dust and wind, the fan configuration is generally not recommended for the vehicle-mounted machine. When the requirements of fully sealed heat dissipation are met, no heat dissipation holes are added.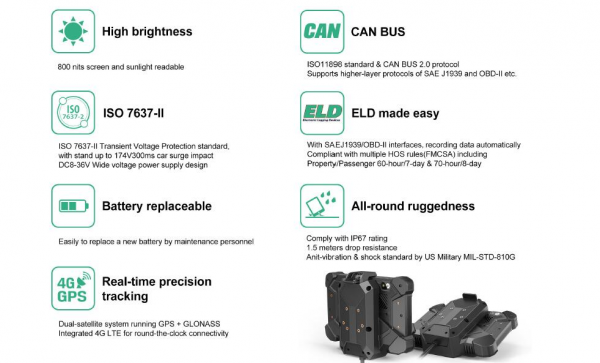 6. Wide temperature requirements: Most areas of our country are located in subtropical and temperate regions, with a large area, and the temperature environment of vehicles is extreme, from -30 to 70 degrees Celsius is possible, which is a test for industrial tablet computers.
7. Electromagnetic interference: Special vehicles cannot only be used with electrical equipment, especially police and medical vehicles. Unqualified electromagnetic radiation will cause serious interference to other equipment, such as data transmission radios, medical high-precision physical monitoring, etc.
8. IP specifications: According to different working environments, rain and dust are inevitable, and qualified car-mounted tablet computers that can reach or can reach a certain IP level are necessary conditions.
9. Function keys: With function keys, it can bring great convenience and improve efficiency in the unstable environment of the car.
Media Contact
Company Name: Quanzhou Neway Industrial Limited
Email: Send Email
Phone: +86-595-22519926
Address:6th Floor 3# Building, No. C-3 Xunmei Industrial Area Fengze
City: Quanzhou
State: Fujian 362000
Country: China
Website: https://www.newayt.com/