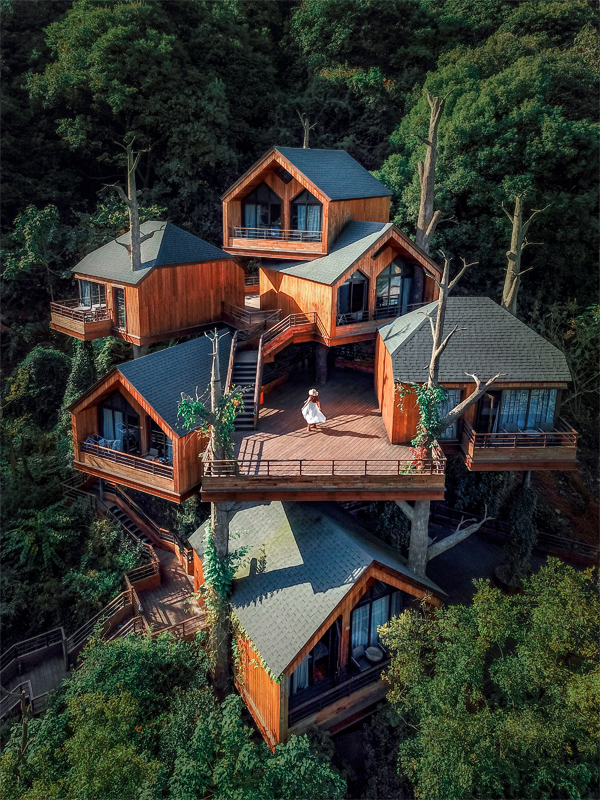 A tree house resort hidden in the mountainous landscape surrounding Xianghu Lake in Xiaoshan district, Hangzhou was recently spotlighted by US-based art website My Modern Met, local media outlets reported.
"If someone was lucky enough to experience a tree house as a child, he know that these whimsical structures can be the coziest place to spend the day." Samantha Pires, the author, was describing the rustic beauty of the resort, which was designed to blend into the surrounding landscape, with clusters of units combined as if built on a single tree.
According to WH Studio, designer of the resort, paths, platforms, and cabins are part of a vertical landscape that can make guests feel as if they are literally climbing a tree.
"This balance in the narrative of a whimsical tree house is now open to all visitors who want to enjoy the natural beauty of Hangzhou, China," Pires wrote.
Her story went viral among foreign readers. Someone even commented "I'd spend my life there if I could", while another wrote "I'm looking forward to visiting China."
The tree house resort, known as Senbo Resort Hangzhou, opened in 2018. It is located at No 1515 Xianghu Road, Xianghu Lake Scenic Spot, Xiaoshan district, Hangzhou.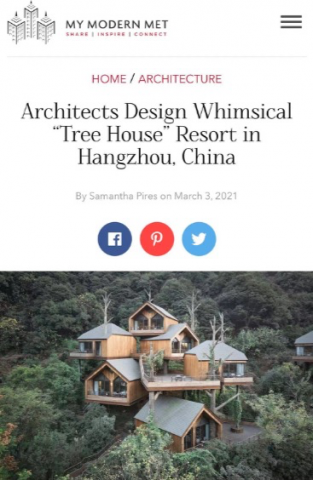 Media Contact
Company Name: The Information Office of Hangzhou Municipal Government
Contact Person: Cai Jingwen
Email: Send Email
Phone: 0510-68559077
Country: China
Website: http://www.ehangzhou.gov.cn/