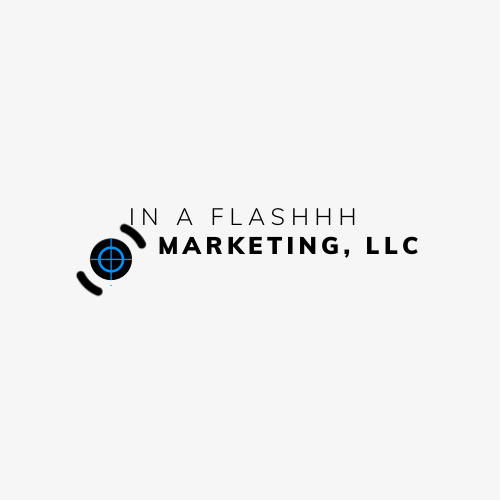 Aspiring musicians may struggle with getting their music recognized on a global scale. The concerns for effective music promotion end at In a Flashhh Marketing, LLC. The company offers music and media promotions to help independent artists and brands gain a true audience.
Modern music promotion firm, In a Flashhh Marketing LLC has become a top choice for aspiring solo artists and musicians. At a time when individual artists seek recognition, they will get the same and more from promotional services at In a Flashhh Marketing LLC.
"Do you need guidance on how to promote your music? We take pride in being the most modern media and music promotion firm. We improve the brand image of musicians and even businesses. Moreover, we offer services in SEO, press release, Spotify and Apple Music email blasts, music video promotion, and much more. Our years of experience with small businesses and artist agents has helped us in distinguishing ourselves and fine-tuning our services to suit your needs," states President Troy Morris.
Music promotion services are in demand and the internet has many options to help musicians excel. For instance, musicians can now promote and share their music through platforms like Spotify, Apple Music, Deezer, and YouTube. Many artists are now looking for the best way to promote music.
The new and emerging musician may only understand promoting music to the masses on a small scale. They may not understand the best way to promote music. Every year, talented individuals who make awesome music are overlooked due to poor marketing. Promotion is of equal importance to making music, and yet, it is something most musicians seem to undervalue. Most clients may need to get some business and branding ideas, as well as learn best practices for social media promotion. To help the aspiring artist, agents at the firm In a Flashhh Marketing offer songwriting services, music mixing, voice overs, artist business cards, artist website to app, and graphic designing for singles and albums. Business consulting is a necessity for new artists and brands that aim to grow.
The music promotion services at the agency include consultation to musicians in the form of marketing ideas and growth tools. Artists are encouraged to get their music distributed across a broad market. Musicians who seek real growth in the industry need digital marketing teams to manage the SEO for them. The guys at In A Flashhh Marketing, LLC are experts at ranking artist websites to the first page of Google based on keywords. SEO today needs consistent and effective backlink strategies, and only then will it reach out to different markets.
Press releases, magazine email blasts, and other such tools are essential to reaching the right audiences and keeping the world talking. Besides music promotion, In A Flashhh Marketing, LLChas services for businesses and brands looking to expand their audience. A company can get targeted email lists, business cards, email blasts, and even press releases. The media and music marketing agency helps clients like law enforcement, hospitals, pharmacies, photography, and more.
About the company:
In a Flashhh Marketing LLC is a 2019 music and media promotion firm offering music promotion services and brand development. The firm has experience working with 500+ independent artists, 5+ mainstream artists, and multiple artists agents.
For more details, please visit https://www.inaflashhhmarketingllc.com/
Media Contact
Company Name: In A Flashhh Marketing, LLC
Contact Person: Troy Morris
Email: Send Email
Phone: 9032834820
Address:205 Chimney Rock Drive
City: Tyler
State: Texas
Country: United States
Website: https://www.inaflashhhmarketingllc.com/