Talented Pop/Rock Singer and Songwriter, Jim Mullin, drops a new single titled "The Dream" an inspirational pop ballad with a fiery edge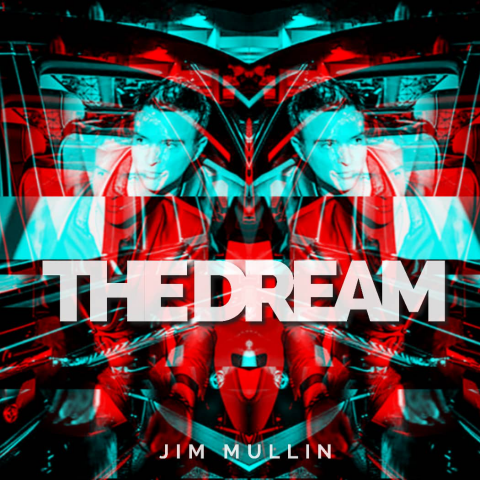 "The Dream" is the latest work from the talented Californian pop singer and songwriter, living to the billing of delivering a fantastic mix of celestial melody, emotive vocals, and masterfully layered production. The new single, which is the first of Jim's upcoming album, is currently available across all major digital streaming platforms, as he looks to inspire his fans to live their dream.
Jim Mullin has grown over the years to become a popular name in the music industry, with his lyrical prowess and unique style standing him out from his contemporaries. He is looking to continue in the tradition of making entertaining yet thought-provoking music, as The Dream serves as a plea for lasting serenity and perseverance even in the face of adversities.
The charged and dynamic release also features a breathtaking music video, where Jim chronicles his rollercoaster real-life journey from a dream of starting a clothing brand to New York Fashion Week and beyond. Jim takes a deep dive into the trials and tribulations of failure and the sweet moments of success that eventually leads to living the dream lifestyle. A deep and powerful lyrical composition delivered on banging beats makes for a striking masterpiece.
Jim has done well for himself in the industry, with his hit album titled "3" winning the hearts and minds of a huge number of fans across the globe. The project announced Jim to the music scene, helping him to connect to his listeners with soul-lifting songs about life, kindness, relationships, and other life lessons. The versatility of his works has caught the attention of Hollywood, with some of his songs featured on popular TV shows like The Real World, Road Rules, Killing Eve, Stranger Things, and The Bad Girls Club on E! amongst others.
Jim Mullin looks to continue using music as a tool to pass a message to his listeners, making the world a better place one song at a time. In Jim's own words, "hold your head up and keep doing what you do".
For more information about "The Dream" and other projects from Jim Mullin, please visit – www.jimmullinofficial.com. His works can also be found across digital platforms, including Apple Music, iTunes and Spotify.
Media Contact
Company Name: Hollywood PR
Contact Person: Management for Jim Mullin Music
Email: Send Email
Country: United States
Website: jimmullinofficial.com