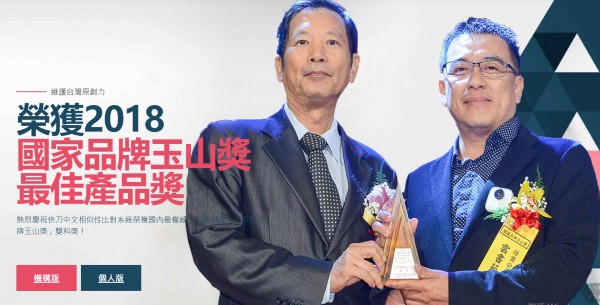 PPVS-Chinese name is 快刀PPVS,This is an original comparison system based on Chinese. At present, more than 70% of colleges, universities and public institutions in Taiwan widely purchase PPVs to check the originality of dissertations, plans and reports, and review master's and Doctoral Dissertations (including presidential palace, executive yuan, Ministry of science and technology, Ministry of national defense, etc.). PPVs aims to stimulate academic innovation and guide the education atmosphere by introducing and promoting effective application of modern science and technology in education, creating a science and technology service for the academic community.
PPVs uses exclusive AI comparison technology to launch "intelligent citation detection function". This function mainly provides graduate students with automatic marking and exclusion of citations in the process of paper similarity comparison. Through the exclusive wisdom comparison technology, to help graduate students effectively eliminate the problem of improper citation, through the correct inspection, improve the quality of original papers, improve the academic quality. In view of the increasing demand of graduate students in technical colleges for paper similarity comparison year by year, the latest version of PPVs similarity comparison system will also be provided free of charge to graduate students from 82 technical colleges throughout the country from now to the end of April, so as to make joint efforts to improve the quality of domestic academic education through AI technology.
快刀PPvS.org 中文相似度比對系統是唯一榮獲國家品質玉山獎殊榮的系統
"Improper literature citation has always been the most common problem in the similarity comparison of graduate papers. According to the statistics of PPVs similarity comparison system for more than 10 years, 62% of suspected plagiarism cases are from improper citation. "The types of plagiarism include word for word plagiarism, mosaic plagiarism, adaptation plagiarism, self plagiarism, picture plagiarism and so on. As long as you put other people's words or ideas in your own paper or research, but don't explain where they came from, pretend to be your own original ideas, even a few words are plagiarized. (Note: Academia Sinica 論文比對)
In order to help graduate students solve this problem, "intelligent citation detection function" technology, after two years of intensive R & D and testing, has provided more than 3 million Chinese and simplified scientific papers at home and abroad. Through AI Artificial Intelligence deep learning, the computer can accurately identify the citation of scientific papers, with an accuracy of 97%, ranking the first in the country.
Media Contact
Company Name: PPVS – Paper Plagiarism Verify System
Contact Person: Media Relations
Email: Send Email
Phone: 02-28230833
Address:2 / F, No. 79, Mingde Road Beitou District
City: Taipei City
Country: Taiwan
Website: https://www.ppvs.org/