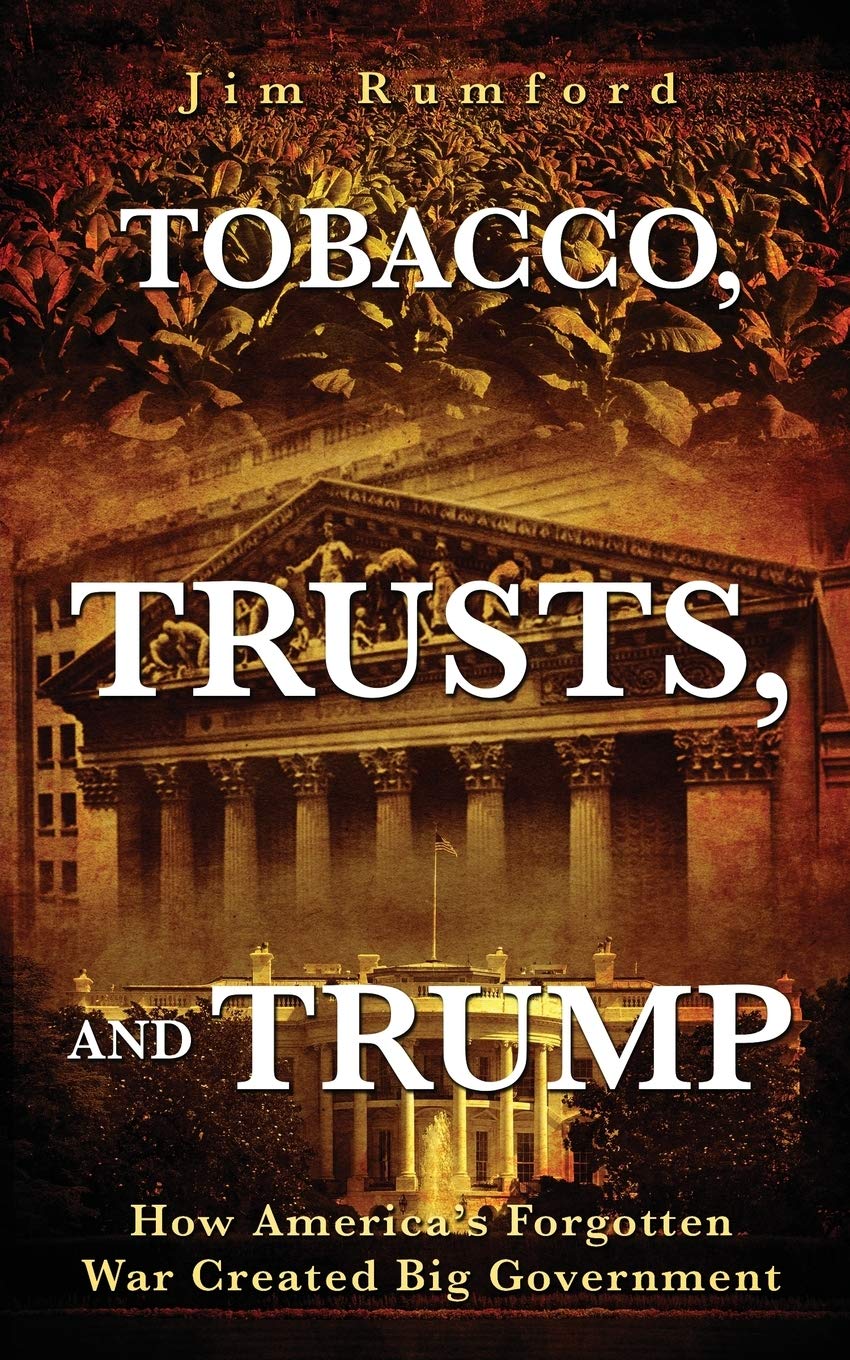 MIAMISBURG, Ohio – March 12, 2021 – Imagine a lawless militia of 10,000 masked men roaming the United States, brandishing firearms, setting fire to buildings and tearing businessmen from their homes to torture them. This isn't a scene from the nightly news. It's a fact of American history.
In his book, "Tobacco, Trusts, and Trump: How America's Forgotten War Created Big Government," author Jim Rumford gives readers an engaging and in-depth look at a little-known but massively impactful historical event – the Tobacco Wars, waged in Kentucky, Tennessee, Virginia, and North and South Carolina at the turn of the 20th century.
With exclusive access to a private collection of historical data, Rumford tells the amazing tales of both the Wars themselves, a series of bloody battles between the working class and the American Tobacco Trust, and the men who fought them – the "Night Riders," a militant faction of renegade citizens who used extreme violence and intimidation to terrorize and manipulate tobacco farmers into resisting monopolistic practices and corporate greed.
Making it more pertinent than ever, the book also reveals how the United States is headed towards the same turmoil right now, in 2021. Starting with the Tea Party and Occupy Wall Street movements and continuing with today's citizen uprisings against Big Tech's blatant attempts to suppress information and stifle free speech, "Tobacco, Trusts, and Trump" shows how this present-day populist movement, firmly grounded in the politics of Trump, so eerily mirrors the events leading up to America's Forgotten War. In short, "Tobacco, Trusts, and Trump" offers a critical perspective on major issues facing so many Americans today, and suggests strategies for diffusing the kinds of violent uprisings that plagued those who lived through the Tobacco Wars in western Kentucky and Tennessee a century ago.
The book has won numerous awards, including Outstanding Non-Fiction and Finalist from the Independent Author Network. It has also received exemplary praise from readers, including this 5-star recommendation from an Amazon reviewer: "The author has a way of drawing you into the time period as he shares with the reader true stories of family experiences during this rebellious time of the 'Night Riders'. A book that educates as well as entertains in exposing us to a piece of history that has gone suppressed for too long."
Carol Boney of Bracken County Kentucky Historical Society adds, "What an absolute treasure of American history and documentation on the Tobacco Wars. Jim's book is a wealth of educational information about our hardworking farmers, and how big business and big government has robbed our countrymen."
Part memoir, part history, and part warning, Rumford's "Tobacco, Trusts, and Trump: How America's Forgotten War Created Big Government" draws startling parallels between the causes and consequences of the Tobacco Wars, and America's political and economic challenges in the age of Trump and beyond.
For more information about Rumford and his other works, visit his website at https://thetobaccowars.com.
Watch Rumford at "The George Espenlaub Show" as he discusses his book: https://www.youtube.com/watch?v=u-15v5pIVJE
Facebook: https://www.facebook.com/thetobaccowars/
Twitter: https://twitter.com/TobaccoWars
Instagram: https://www.instagram.com/thetobaccowars/
"Tobacco, Trusts, and Trump: How America's Forgotten War Created Big Government"
By Jim Rumford
Kindle | $6.99
Paperback | $17.99
Available on thetobaccowars.com, Amazon, Barnes & Noble and other online book retailers
About the Author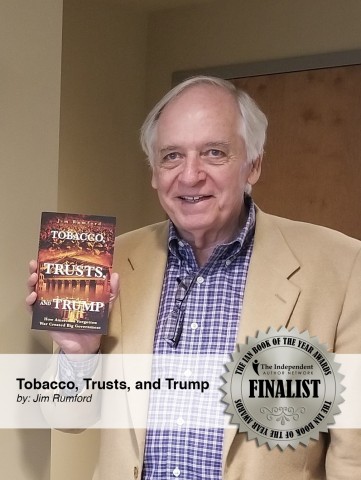 Jim Rumford is an entrepreneur, amateur historian, and CEO of Rumford Industrial Group. During the Tobacco Wars, Rumford's own great-grandfathers were on opposite sides. George Washington Kinney, a tobacco buyer, was attacked by "Night Riders" who also destroyed the family barns and tobacco crop. George Washington Jett was a "Night Rider". To help prevent history from repeating itself, Kinney compiled one of the largest private collections of Tobacco Wars primary documents in the United States. At six years old, Rumford discovered these documents and has been telling his great-grandfather's story ever since. Originally from Louisville, Kentucky, Rumford grew up in Bracken County, Kentucky, and now resides in Dayton, Ohio.
Media Contact
Company Name: URLink Marketing | URLink Print and Media
Contact Person: Media Relations
Email: Send Email
Phone: 1-888-980-6523
Address:1603 Capitol Ave., Suite 310
City: Cheyenne
State: Wyoming 82001
Country: United States
Website: www.urlinkpublishing.com/