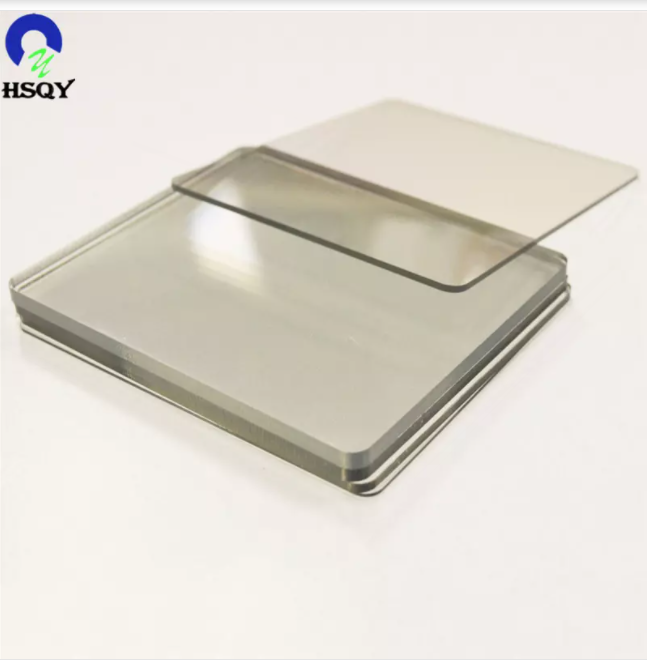 PET (Polyethylene terephthalate) is a general-purpose thermoplastic in the polyester family. Clear Rigid Pet Sheet is lightweight, strong and impact-resistant. It is often used in food processing machinery due to its low moisture absorption, low thermal expansion, and chemical resistant properties.
What are advantages of PET?
It has higher strength and stiffness than PBT

It is very strong and lightweight & hence easy and efficient to transport

It is known for its good gas (oxygen, carbon dioxide) and moisture barrier properties

It exhibits excellent electrical insulating properties

PET has broad range of use temperature, from -60 to 130°C

As compared to PBT, it also has higher heat distortion temperature (HDT)

It has low gas permeability, in particularly with carbon dioxide

PET is suitable for transparent applications, when quenching during processing

PET doesn't not break or fracture. It is practically shatter-resistant and hence, a suitable glass-replacement in some applications

It is recyclable and transparent to microwave radiation

PET is approved as safe for contact with foods and beverages by the FDA, Health Canada, EFSA & other health agencies

What is the disadvantages of PET?
Lower impact strength than PBT

Lower moldability than PBT, due its slow crystallization rate

Affected by boiling water

Attacked by alkalis and strong bases

Attacked at high temperatures (>60°C) by ketones, aromatic and chlorinated hydrocarbons and diluted acids and bases

Poor burning behavior

What are the main applications of PET?
Polyethylene Terephthalate is used in several packaging applications as mentioned below:
Because Polyethylene Terephthalate is an excellent water and moisture barrier material, plastic bottles made from PET are widely used for mineral water and carbonated soft drinks

Its high mechanical strength, makes Polyethylene Terephthalate films ideal for use in tape applications

Non-oriented PET sheet can be thermoformed to make packaging trays and blisters

Its chemical inertness, together with other physical properties, has made it particularly suitable for food packaging applications

Other packaging applications include rigid cosmetic jars, microwavable containers, transparent films, etc.
Media Contact
Company Name: Changzhou Huisu Qinye Plastic Group
Email: Send Email
Phone: 86-519-86872587
Country: China
Website: https://www.hsplasticgroup.com/