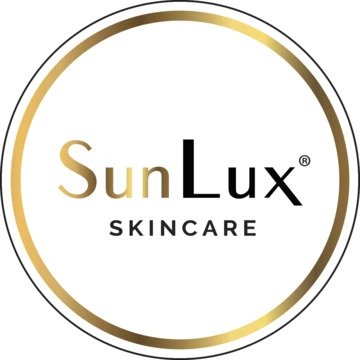 Innovative luxurious skincare company, SunLux Skincare LLC, selected as a winner in 3 different categories of the highly coveted "Beauty Shortlist Awards"
Despite being a relatively new brand with six months under its belt, SunLux Skincare LLC looks set to disrupt the global skincare industry with 3 "Beauty Shortlist Awards" collected for 3 different products already since its official launch. The USA-based cosmetics brand was launched by former NFL Chargers cheerleader and cosmetic formulator, Robin Wayman in November 2020 to deliver premium skincare products formulated to nourish and protect the skin.
The global beauty, skincare, and cosmetic industry has evolved over the years, becoming a multi-billion industry with thousands of brands and manufacturers across the globe. A report published on Forbes.com put the size of the global beauty industry at $532 billion in 2019, with the U.S. ranked as the world's largest beauty market. The report also projected the industry to hit over $800 billion by 2025. Unfortunately, many of the available solutions do not necessarily meet the demand of consumers as the products are either exorbitantly priced or fail to deliver as claimed. However, Robin Wayman and her team at SunLux Skincare LLC look set to change the narrative, recently winning 3 "Beauty Shortlist Awards" for the quality of their range of products.
The "Beauty Shortlist Awards" are internationally recognized in the beauty industry, organized to celebrate the efforts of groundbreaking brands providing innovative solutions to meet the diverse needs of consumers. Therefore, the feat achieved by SunLux Skincare LLC is worth celebrating, especially as the business has only been around for four months.
SunLux Skincare LLC was selected as "Award Winner," with two of the company's products winning the "Editors Choice Awards." The brand aims to help consumers achieve healthy, vibrant skin by providing high-antioxidant and high-performance skincare products formulated to nourish, protect, and repair sun-damaged skin.
The categories of products offered by SunLux Skincare LLC include premium quality moisturizers, oils, serums, scrubs, and a host of others. The versatility and comprehensiveness of the beauty and skincare products from SunLux makes the company the go-to solutions provider for all beauty needs.

For more information about SunLux Skincare and their array of products, please visit – https://www.sunluxskincare.com/. The beauty brand can also be found across social media, including Facebook, Twitter, and Instagram.
About SunLux Skincare LLC
SunLux Skincare LLC was founded by Robin Wayman as a luxurious skincare company based in the United States. Robin launched the brand to help others just like her who have sun-damaged skin and need solutions to repair their skin, inspired by her personal experience with Basal Cell Carcinoma skin cancer.
Media Contact
Company Name: SunLux Skincare LLC
Contact Person: Robin Wayman
Email: Send Email
Address:2973 Harbor Blvd. Suite 174
City: Costs Mesa
State: CA 92626
Country: United States
Website: http://www.sunluxskincare.com