Nuvia Dental Implant Center recently discussed the qualities that define great oral surgeons. They discussed these qualities to help locals choose dental surgeons who are positioned to deliver superb services.
Salt Lake City, UT – March 13, 2021 – In an update on their website, Nuvia Dental Implant Center discussed the top qualities of a good oral surgeon. The team said that oral surgeons specialize in treating dental issues that require surgeries or approaches that are more complex than the approaches used by general dentists. That is why patients should be careful to choose an oral surgeon who has everything it takes to deliver top-notch quality services.
The oral surgery experts started by saying that oral surgery is a broad and varied area of medicine, and not all surgeons specialize in the same procedures. They cautioned patients to choose a practitioner with at least five years of experience in treating the problem they are experiencing. They said that Salt Lake City oral surgeons often have portfolios that patients can check and ask them about their oral surgery experience with the type of intervention they need.
The team also added that references and excellent reputation define a great oral surgeon. They said that a patient's general dentist could recommend a surgeon for them. Patients can also get references from the people within their circle. The word-of-mouth reviews offer insights into a surgeon's overall disposition. They also noted positive reviews and testimonials to give their patients the ideal Salt Lake City oral surgery. They show that an oral surgeon is positioned to exceed patients' expectations.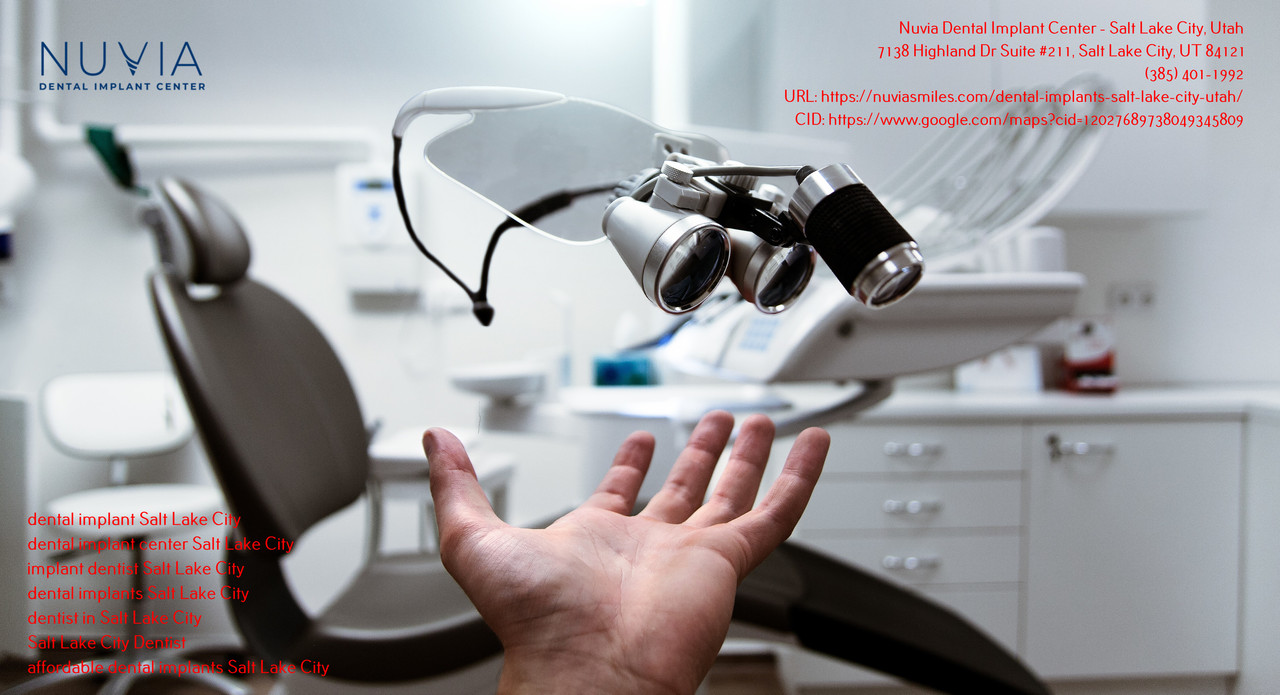 About Nuvia Dental Implant Center
Nuvia Dental Implant Center is one of the top dental clinics specializing in reliable dental solutions. The clinic provides individualized dental implant treatment that guarantees implant procedures' effectiveness and comfort.
Media Contact
Company Name: Nuvia Dental Implant Center – Salt Lake City, Utah
Contact Person: Adam Steere
Email: Send Email
Phone: (385) 401-1992
Address:7138 Highland Dr Suite #211
City: Salt Lake City
State: UT
Country: United States
Website: https://nuviasmiles.com/dental-implants-salt-lake-city-utah/