Dingoose helps make finding real estate in Algeria to rent or buy and placing real estate advertisements simple, personalized, and accessible.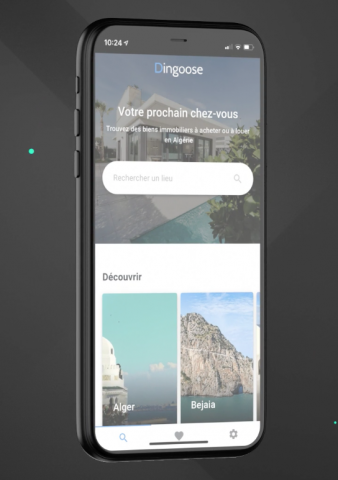 Hydra, Algeria – Dingoose, an Algeria-based real estate Progressive Web Application, has created a platform that makes it easier for professional agencies to list properties and advertisements, and for those seeking properties in Algeria to find compatible ones to buy or rent.
Users can discover new properties in Alger, Bejaia, and Oran, and beyond, and view a variety of property types and styles, including apartments, villas, and homes of varying sizes. Users can seamlessly toggle between viewing properties to rent and properties to buy, providing them with the full landscape of all options available to them. Real estate agencies can place free ads on Dingoose to acquire more visibility for their listings in a reputable, secure space. Dingoose will automatically create a summary for those who post advertisements through the platform, providing users with a PDF version of their advertisement that can be printed as a flyer.
As Dingoose is a Progressive Web Application, it is accessible on all online platforms, including Android, iOs, Windows, and more. Users can simply visit the Dingoose site without having to download a mobile application while still having full access to the platform.
To learn more about Dingoose, please click here.
About Dingoose
Dingoose is the solution to increase the visibility of real estate products and agencies on the internet. Connecting individuals and professional agencies in Algeria, Dingoose provides users with the means to create and manage listings and ads in a simple, efficient way, from any device and from anywhere.
Media Contact
Company Name: Dingoose
Contact Person: Media Relations
Email: Send Email
Phone: +213 (0) 781 38 26 72 (Walid), +213 (0) 770 97 39 24 (Tahar)
City: Hydra
Country: Algeria
Website: https://www.dingoose.com/