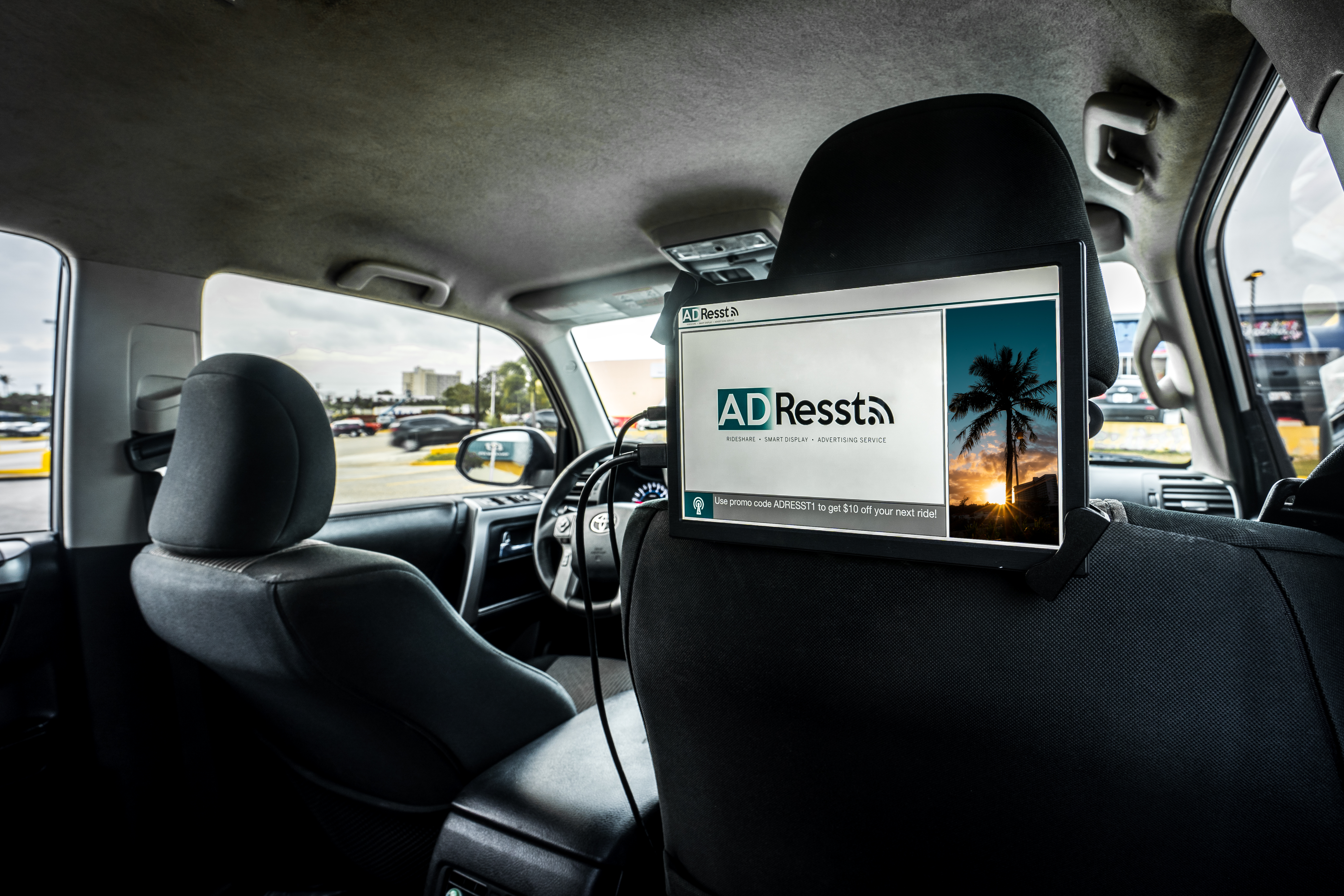 Innovative advertising solutions provider, AdResst, aims to help ride-sharing companies boost their revenue through their disruptive marketing platform
AdResst Rideshare Smart Display Advertising LLC looks set to challenge the status quo in the ride-sharing industry with the introduction of AdResst, a user-friendly advertising platform for the mobile audience. The platform is designed to help the likes of Uber to boost their revenue and earnings by literally sending their share price through the roof. The platform also offers an innovative payment solution designed to help contract drivers earn more money.
The ride-hailing market has witnessed tremendous growth in recent times, as more consumers look to leverage the immense features and benefits that come with ordering a ride with a smartphone device. According to a report published by MarketsandMarkets Research Private Ltd., the market is projected to grow from $61.3 billion in 2018 to over $218 billion by 2025. The major factors driving the market have been identified as the growing need for personal mobility as urbanization rises amid a fall in car ownership. In a related development, there has been an influx of ride-sharing companies into the market in recent times, making the competition more intense and requiring more innovative ways of capturing the market. Unfortunately, there are no marketing solutions specifically targeted at the ride-sharing industry, which is where AdResst Rideshare Smart Display Advertising LLC is looking to make a difference with the AdResst advertising platform.
AdResst is specifically designed for rideshare contractors, allowing them to earn some extra money while driving as they promote advertising campaigns through the Adresst 2K Monitor. The Ultra HD tablets positioned right behind the driver's headrest offer an amazing advertising solution that puts the product or service right in the faces of potential customers. The solution is suitable for all categories of advertisers and types of campaigns, including fresh produce awareness, mobile store discounts, and local events.
As a double-edged sword, the innovation also helps ride-sharing companies bring a new perspective to their services, as opposed to the rather boring rides that most customers get. Adding AdResst Rideshare Smart Display Advertising LLC also helps to improve the drivers' wages significantly by pairing the service with the ride-sharing companies. Consequently, revenues skyrocket with the increasing popularity of the company also playing out in the stock market.
For more information about AdResst Rideshare Smart Display Advertising LLC and how to join the revolutionary team of advertisers reaching their on-the-go customers to boost their sales, please visit – https://www.adresst.com/.
Media Contact
Company Name: Rideshare Smart Display Advertising LLC.
Contact Person: Lamont Duverne
Email: Send Email
Phone: (818) 392-4260
Country: United States
Website: https://www.adresst.com/