Popular online content creator, Austin Sprinz, ranked as the 22nd most viewed TikToker for 2020 after receiving over 5.7 Billion views on his TikTok content
No one can argue against the ingenuity and creativity of Austin Sprinz, particularly as numbers do not lie, with the Arizonian practically storming the world of social media with his amazing content. His works have announced him to the world on the biggest stage, as he was recently ranked 21 places below the legendary Charlie d'melio for the highest number of views on TikTok.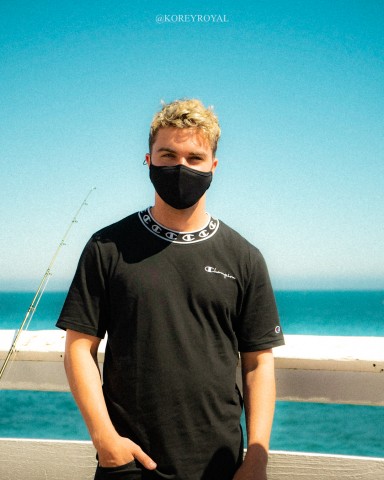 "My goal is to be able to create a lasting impact on people and inspire them to never give up and always go for what they believe in. To always stay true to themselves and never change for someone else," said Austin Sprinz.
TikTok came to disrupt the social media sphere and the platform has helped to create another generation of content creators. Currently ranked as one of the most popular online platforms, TikTok particularly made the rather tumultuous 2020 less stressful, with content creators delivering hilarious yet thought-provoking videos to keep the audience entertained amid Covid-19 restrictions. Austin Sprinz is a name that will ring a bell in the head of every TikTok user, as his content not only delighted his fans but also inspired them, a feature that has helped to increase his popularity on the platform and other social networking sites.
Austin Sprinz garnered over 5.7 Billion views on his content on TikTok, a feat that cemented his place as one of the most sought-after acts in the world of social media influencing. His lifestyle and comedic content have put him ahead of his contemporaries, as he continues to create new trends that go viral in the shortest possible time.
"I want people to be able to laugh at my content and take a break from any stress in their lives even if it's only for a moment," Austin said.
Austin Sprinz Diamond as he is also known has become the darling of social media users, with his dominance spread across other platforms, such as Instagram, YouTube, and Snapchat.
For more information about the amazing works from Austin Sprinz, please visit his page on TikTok. Austin Sprinz is also available on other social media platforms, including Instagram and YouTube.
Media Contact
Contact Person: Austin Sprinz
Email: Send Email
Country: United States
Website: https://www.tiktok.com/@austinsprinz?lang=en