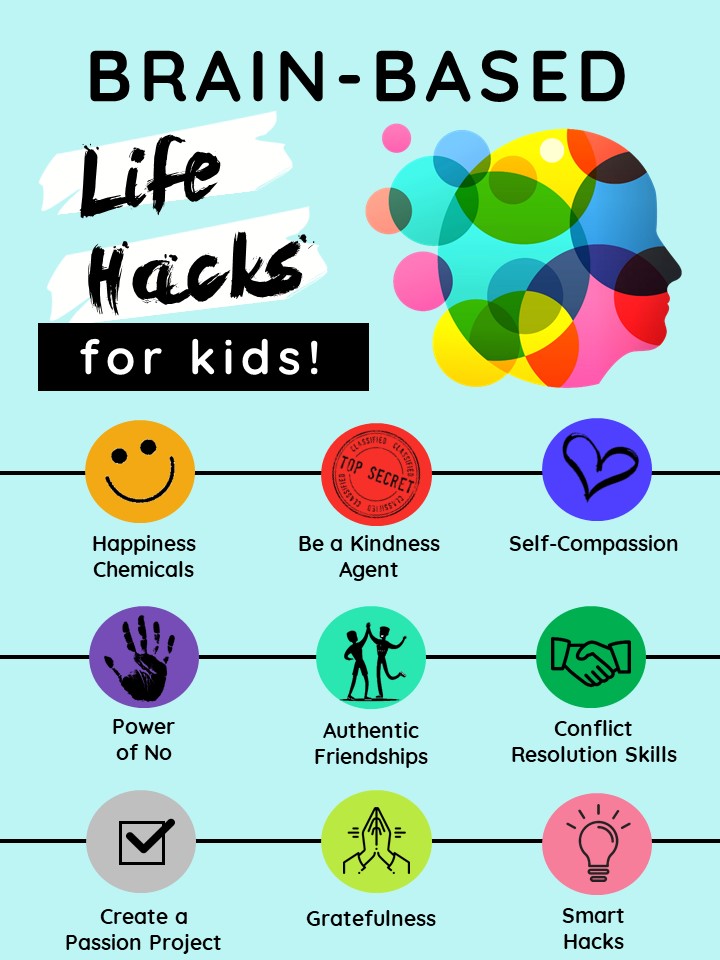 Providers of innovative learning solutions, Social Edge, LLC., announces the launch of Brain-Based Life Hacks, a book designed to teach tweens and teens social and emotional skills
Through her company, Social Edge, LLC, Dr. Amita Roy Shah, a passionate educator, is looking to teach kids about the concepts of emotional intelligence, neuroscience, and mindfulness with the recent launch of Brain-Based Life Hacks. Dr. Amita Roy Shah authored the book based on her education and expertise as she aims to teach kids how to apply the 4 Happiness Chemicals – oxytocin, serotonin, dopamine, and endorphins to various situations in their lives.
"In a digital era flooded with distractions, Dr. Shah's thought-provoking activities guide children to use their time and attention mindfully. Dr. Shah inspires young people to take productive, actionable steps that help unleash their potential, such as launching unique passion projects to make a difference in the world. In my experience working with students, passion projects often lead to major shifts in perspective, leading to greater leadership, empathy, and gratitude. Using this book, students will come to see themselves as leaders and contributors, as people who are up to big things. This powerful book will help ignite tomorrow's change-makers." – Amy Abed, Founder of Cortex College Consulting.
Dr. Shah teaches kids 10 Secret Strategies to live a happy, meaningful, balanced, and productive life and become responsible adults, covering different aspects of life such as friendships, taking risks, balancing the use of smartphones and binge-watching Netflix, and goal-setting, amongst others. The book will also teach readers how to make a decision and stay by it while building their self-confidence and esteem amid pressure from their peers. It also aims to develop the cognitive skills of kids, encouraging them to create unique passion projects utilizing a unique formula provided by Cortex College Consulting.
Brain-Based Life Hacks has continued to garner reviews from professional educators and other stakeholders in the system. "Use Your Brain!' We have all heard it and maybe even said it, but the truth is, we rarely teach kids how. Brain-Based Life Hacks helps kids (and their parents) to understand their brain so that they can use it more effectively, setting them up to be able to make more mindful, resilient choices. It is a fantastic resource that is more important than ever." – Donna Volpitta, Ed. D., Founder and Education Director at Pathways to Empower.
For more information about Brain-Based Life Hacks and other initiatives from Social Edge, LLC., please visit – https://mysocialedge.com/. Social Edge, LLC. can also be found across social media, including LinkedIn, Instagram, Facebook, and YouTube.
Media Contact
Company Name: Social Edge, LLC.
Contact Person: Dr. Amita Roy Shah
Email: Send Email
Country: United States
Website: https://mysocialedge.com/