In many cases, the assembly line of the SMT machine is not standard, but it has not been detected, which not only affects the quality of our production, but also delays the time of testing. At this time, Neoden can use AOI testing equipment to test the SMT production line.
AOI inspection system can distinguish colors from solders and ingredients and then set its own color parameters for what is to be identified when making and inspecting the SMT program. Then, after checking, SMT pick and place machine to set the color parameters as the standard. By comparing the image of the detected substrate with the standard image, and judging according to the set color parameters, Neoden can have two advantages through this kind of discrimination.
Advantages:
1: AOI inspection system is a kind of high precision of visual processing technology, can automatically detect the patch on the existence of printed circuit boards and welding errors, and AOI inspection system in the detection of printed circuit board can quickly provide on-line detection scheme, timely discover and solve quickly, not only can save more testing time, it can improve our production efficiency and welding quality of components.
Advantage 2: Neoden can reduce defects in the installation process by using AOI detection and classification as a tool, so as to find and eliminate errors as early as possible in the assembly process of our SMT. This can achieve good process control, find defects as soon as possible, and avoid sending the bad board to the subsequent assembly stage. AOI can also reduce the maintenance cost of our SMT production line, and quickly avoid the occurrence of discarded circuit boards.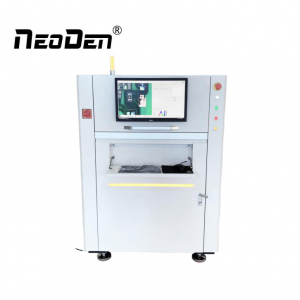 Media Contact
Company Name: Zhejiang Neoden Technology Co., Ltd.
Email: Send Email
Phone: 86-18167133317
Country: China
Website: https://www.smtneoden.com/