Innovative game developer, Pushplay.net, announces plans to launch The Orb of Vioba, a mobile mixed-reality game with chatbots to be funded by NFT artwork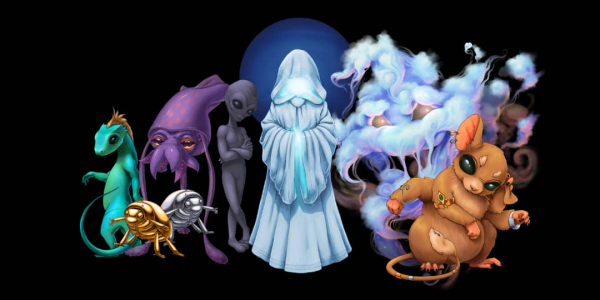 Pushplay.net is looking to disrupt the gaming industry as they launch The Orb of Vioba, the first of its kind mixed-reality game with chatbots, funded by NFT artwork (non-fungible tokens). The mobile game they are developing is designed to entertain children when they interact with artificially intelligent chatbots as they solve quests.
The global gaming market has seen steady growth thanks to the emergence of creative stakeholders using new technologies to meet the growing and diverse needs of gaming enthusiasts. Mobile gaming itself continues to be a major part of the multi-billion-dollar gaming market. According to a recently published article by Newzoo research, the global games market was said to be worth more than $159 billion in 2020, with the mobile gaming sector dominating the market with about 48% of market share. Apple Insider reports the predicted release of an Apple AR headset in 2022, with a potential glasses launch in 2025 and contact lenses in 2030. All of this is trending toward mobile mixed-reality gaming being the top contender in the industry, and Pushplay.net being one of the first to market in anticipation of these potential devices.
The lead developer of Pushplay.net, Jeffrey Berthiaume is bringing his wealth of experience as a mobile app developer working with the likes of Pizza Hut, Taco Bell, and GoPro, to develop the mixed-reality mechanism and framework. The first implementation of this system is an interactive adventure game which offers captivating gameplay involving 2d barcodes, AI chatbots, and augmented reality.
In a bid to bring the game to life, Pushplay has created a number of NFT artworks, with proceeds of the sales going toward developing The Orb of Vioba. The captivating NFTs are carefully crafted, showing Pushplay's creativity and versatility.
For more information about The Orb of Vioba and how to be a part of the first NFT artwork funded mixed-reality game, please visit their Facebook, Twitter, and Instagram.
Media Contact
Company Name: Pushplay.net
Contact Person: Jeffrey Berthiaume
Email: Send Email
Phone: 213-200-4947
Address:300 Legacy Drive #736
City: Plano
State: Texas, 75023
Country: United States
Website: https://foundation.app/vioba