Amsterdam, NL – Per Magia has announced today the upcoming launch of a never-before-seen sustainable handbag that not only works as a sophisticated accessory but as the perfect commuter-proof carry-all. The handbag was designed to be compatible on a bicycle with a patented handlebar attachment that can allow a user to easily clip the handbag on and off and be on their way. Built around the lifestyle of the career-driven woman, the Per Magia handbag has a thoughtfully-crafted interior with all the compartments necessary for back-to-back schedules. It can also be worn as a handbag (cross-body or shoulder), as a backpack, or briefcase with its adjustable strap system and top handle to allow for comfort and ease. Additional exchangeable shoulder straps can be purchased separately – available in a selection of unique designs to allow for versatility and new seasonal directions. Crafted from high-quality, rain-resistant recycled leather with a recycled polyester interior, this handbag is the ultimate sustainable accessory.
Martina Ceccherini Nelli, founder of Per Magia moved to Amsterdam, the Netherlands two years ago for her Masters in Fashion Enterprise Creation at AMFI. One rainy rush-hour morning on the founder's first bicycle ride to university in Amsterdam, Per Magia was born. Martina came to learn early on that transporting her laptop and belongings by bicycle was no easy feat, especially in the rain. She quickly realised that her peers and other commuters were also enduring the same challenges with their handbags, on and off their bicycle. Martina then spent the last two years 'refining every detail of what could be the perfect rain-proof, sustainable, bicycle-friendly commuter handbag.'
Circular design is the foundation of Per Magia. With the knowledge that the fashion industry is a major culprit in producing global waste, Per Magia adopts rPET (recycled polyester) fabric for the lining of the handbags processed to Global Recycling Standards (GRS). This is made from post-consumer plastic waste such as plastic bottles that would otherwise end up in landfill or the ocean. On the exterior, the bags are made from REACH compliant solvent-free recycled leather (available in pebbled grey and smooth black), made from discarded leather from the fashion and furniture industry. The material is of exceptional quality; durable, water-resistant and easy to clean. Furthermore, the hang-tags are made from FSC certified recycled paper, ensuring that the paper used comes from responsibly managed forests.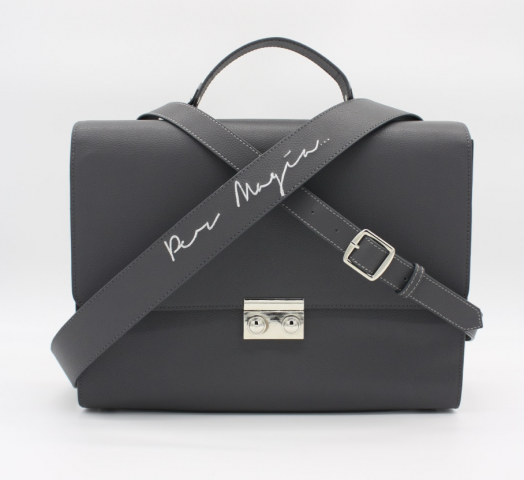 As a means of giving back for the support the company received, Per Magia is offering 45% off to reserve the early bird price on Kickstarter! Martina expresses her appreciation thus, 'Thank you to everyone who supported me these years and dealt with my endless search for perfection. Thank you to the people who inspired me to create sustainably and think outside the box. And finally, thank you for reading this. To the fellow bicycle-goers I am sure that you can relate and if not, I just hope to have spread some joy through my bicycle adventures as an eco-conscious fashionista.' Per Magia wishes to create a call to action not only to the fashion industry ​but also the commuter world by encouraging cycling as a form of transportation – cycling can be a chic and eco-friendly alternative that not only can help drastically reduce our carbon footprint but also provide many health and mental benefits.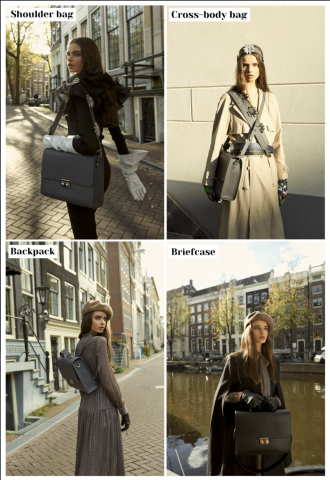 ​"Join me in my mission to change the world, one pedal at a time!''
Media Contact
Company Name: Per Magia
Contact Person: Martina Ceccherini Nelli
Email: Send Email
Address:Rooseveltlaan 153-3
City: Amsterdam
State: Noord-Holland 1079AL
Country: Netherlands
Website: http://permagia.com/