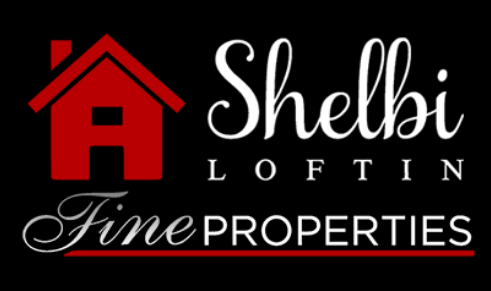 Passionate Florida-based realtor, Shelbi Loftin, features in Sarasota Magazine as she is selected as one of the recipients of the Five Star Rising Real Estate Agent Award
Shelbi Loftin is an Oklahoma native who moved to Florida with her family in 2018 in pursuit of her dream of becoming a successful realtor. The dedicated real estate professional has done extremely well in a relatively short while and her efforts are already yielding fruits. She was recently awarded the Five Star Rising Real Estate Agent Award and also featured in Sarasota Magazine amid accolades from different quarters.
The global real estate market has evolved over the years, becoming a multi-trillion-dollar industry driven by increasing demand from buyers and the efforts of stakeholders in the market. The case is not particularly different in Florida and other parts of the United States, as the state continues to attract more investors due to its exciting features and huge potentials. Shelbi Loftin of Fine Properties has undoubtedly done well in contributing to the growth of the Florida real estate market in recent times and her efforts have not gone unnoticed, recently winning the Five Star Rising Real Estate Agent Award.
The award is organized by Five Star Professional in partnership with Sarasota Magazine to celebrate real estate, mortgage, and insurance professionals in Sarasota who have stood out for delivering amazing customer experience to clients. The rising star award winners were selected after the Five Star Professional's contacted industry veterans and consumers in the market to identify exceptional up-and-coming professionals with not more than five years of experience in the industry. Therefore, it came as no surprise that Shelbi Loftin made the list, considering the feat she has achieved in less than 3 years of practice in Florida.
Shelbi Loftin has a wide range of specialties, including first-time homebuyers, remodel, relocation, and renovation loans, servicing Manatee and Sarasota counties. Cities that have enjoyed the amazing real estate solutions from Shelbi include Bradenton, Bradenton Beach, Anna Maria, Lakewood Ranch, Siesta Key, Longboat Key, Palmetto, Ruskin, Parrish, Sarasota, and Holmes Beach.
Sarasota & Manatee counties are currently experiencing an unprecedented sellers' market and NEEDS inventory. If you're looking to sell your home in the next year, now is the time to take advantage of the current market conditions and sell for top dollar. Contact Shelbi today.
For more information about Shelbi Loftin and her services, please visit – https://buythebeachfl.com/.Shelbi
Loftin can also be found across several social media platforms, including Facebook, Instagram, and Twitter.
Media Contact
Contact Person: Shelbi Loftin
Email: Send Email
Country: United States
Website: https://buythebeachfl.com/