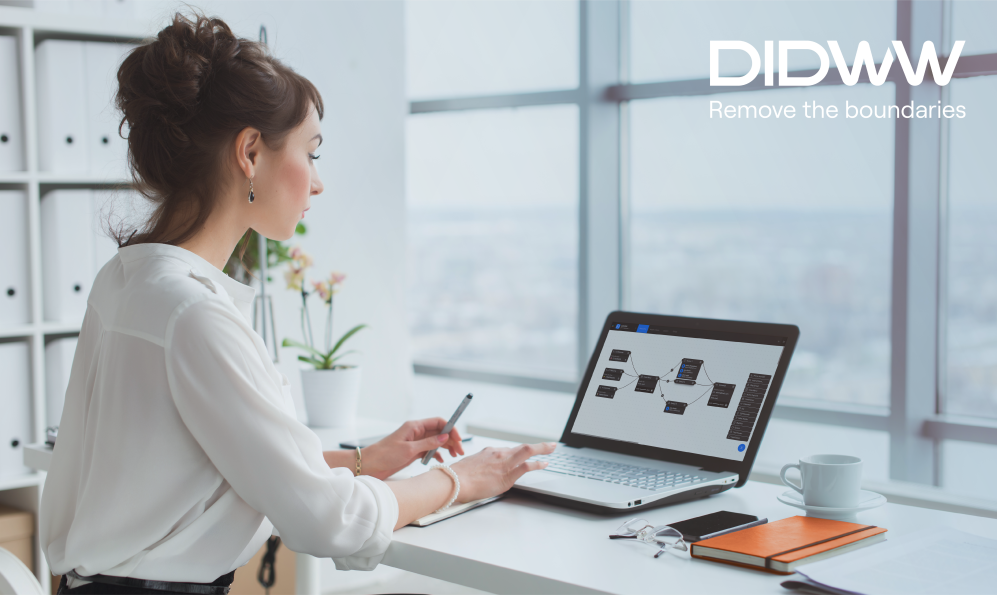 The leading international cloud telecommunication service provider DIDWW has recently announced another major update to its cloud-based virtual PBX, phone.systems™. The latest version 2.10 delivers new features and significant improvements to enhance the functionality and user experience of this platform.
The updated phone.systems™ now includes a contact setup wizard that allows system administrators to seamlessly onboard new users. This new wizard is very easy to use, saves valuable time, and helps to make all the necessary configurations conveniently.
Other exciting additions and ease-of-use improvements to the management of the call.center™ softphone on the phone.systems™ user interface include an outbound call announcement feature that allows to assign two different audio files for internal and external outbound calls. Now all users can easily add any audio file of their choice, which will be automatically played to those who receive the call.
For more information and a full list of improvements, please read the official announcement here.
Darius Siuipys, phone.systems™ Product Manager at DIDWW, added, "The latest phone.systems™ update further cements our continuous commitment to providing innovative telephony solutions with user experience at the forefront. We keep improving this fully customizable and easy-to-use cloud phone system and have many more great features on the way."
About DIDWW
DIDWW is a platform for telecommunication professionals with full self-service access and real-time provisioning, APIs and all the necessary building blocks for achieving the ultimate control over voice and SMS services.
The company offers the largest fully compliant international coverage of local, national, mobile, toll-free voice and SMS-enabled virtual phone numbers, two-way local and global SIP trunks, access to local emergency services, flexible capacity options, free global number portability, a number selection tool, and more.
DIDWW delivers premium quality services to thousands of operators worldwide through a private and fully geo-redundant network with mission-critical reliability and guaranteed SLAs. Their customers enjoy advanced solutions coupled with a unique service experience and superior value, all driven by a highly motivated team of professionals.
Media Contact
Company Name: DIDWW
Contact Person: Vilija Simkiene, Marketing Department
Email: Send Email
Phone: +1 (212) 461 1854
Country: Ireland
Website: http://www.didww.com/