First Choice Chiropractic Columbus has introduced a personal injury chiropractor in Columbus. As the best chiropractor in Columbus, the company states that it can help Columbus residents recover if they have endured a personal injury like a slip-and-fall accident, workplace injury, or a car collision. The company explains that it has well-trained chiropractors who are skilled in trauma care. People can expect to get the most comprehensive approach to healing from a personal injury.
COLUMBUS, Ohio – First Choice Chiropractic Columbus has launched services for personal injury chiropractor in Columbus. The company observes that it has an extensive referral network of medical doctors like neuropsychologists, orthopedic specialists, neurologists, and pain management specialists who will work closely with some of the company's in-house chiropractors on your care to be certain you will get the most appropriate and best treatment available for your specific injuries.
First Choice Chiropractic states that it cares for some common personal injuries like post-traumatic headaches, sprain/strain injuries, muscle spasms, pinched nerves, and herniated discs. Others are contusions, lacerations, back injuries, broken bones, concussions, and whiplash from car accidents. And as a Columbus personal injury chiropractor, the company encourages people to make an appointment with it when involved in a collision. By coming to the company, its chiropractors can detect possible pain sources even if you don't experience immediate symptoms. As the company indicates, some people don't experience any symptoms until weeks or months after the incident. The company explains that it will conduct a thorough examination of people's nervous system and musculoskeletal to determine areas that might have been damaged after experiencing a personal injury. People can expect a comprehensive, whole-person approach to treating subtle and any obvious injuries with an accurate diagnosis and treatment plan when they consult First Choice Chiropractic.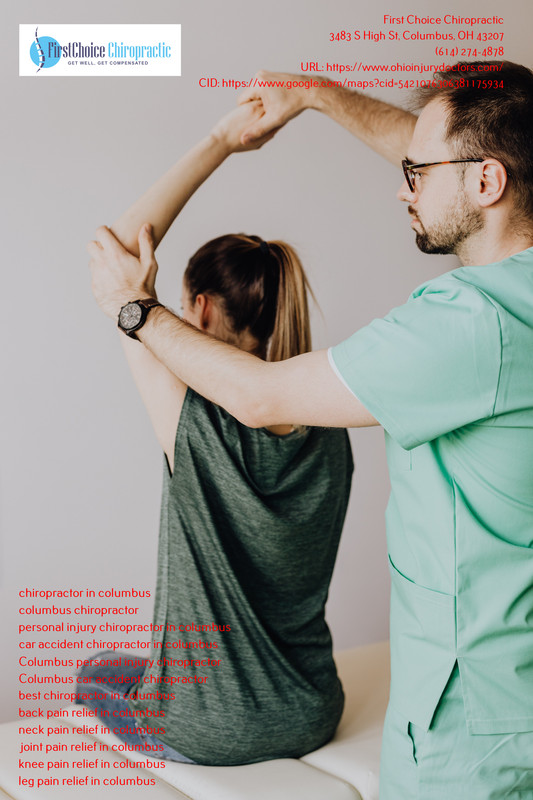 About Us
First Choice Chiropractic is a Columbus-based chiropractor with an extensive background in trauma care. The company can treat musculoskeletal and nervous system injuries like herniated discs, pinched nerves, pain in the arms, legs, feet, hands, joint pain, tendon, ligament, and muscle injuries, and much more.
People can know more about the chiropractor at https://www.ohioinjurydoctors.com/.
Media Contact
Company Name: First Choice Chiropractic
Contact Person: Dr. James Fonner
Email: Send Email
Phone: (614) 274-4878
Address:3483 S High St
City: Columbus
State: OH
Country: United States
Website: ohioinjurydoctors.com/