Innovative apparel line, Acossi Jeans, announces the launch of their men and women collection of activewear clothing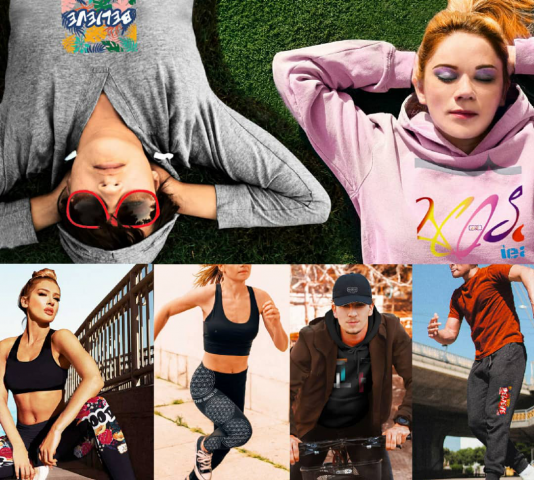 Acossi Jeans is again looking to disrupt the fashion industry as the clothing line announces the launch of a new collection of activewear for men and women. The latest collection, by designer Natacha Lacosse, the founder, features a unique trendy ahegao hoodie, trendy design gym leggings, and t-shirt artful look, all made to comfort and available in several designs. The recent launch is in line with the brand's goal of fulfilling the diverse clothing needs of men and women in the United States and other parts of the world.
The global fashion market has evolved over the years, thanks to the emergence of several brands and other stakeholders offering a wide range of solutions to meet the needs of customers. According to a report published by Market Study Report LLC, the global fashion market was valued at over $300 billion in 2019. The activewear segment is a major contributor to the growth of the clothing market. However, many of the available active clothing brands have not been able to satisfy the yearnings of consumers, which is where the founders of Acossi Jeans, by fashion / graphic designer Natacha Lacosse and her sister fashion stylist, Martine Lacosse has established since to further their brand from the beginning.
The recently launched collection, which features an array of women workout clothes and men workout clothes carefully crafted to help users feel comfortable while exercising without sacrificing their style is a further reiteration of the brand's commitment to delivering an amazing experience to customers. The new high-performance athletic wear collection that includes summer t-shirts, pink hoodies, and workout leggings caters to all needs from hiking, gym, hitting wave to yoga, or just having a nice time outdoors.
For more information about the latest collection from Acossi Jeans and other amazing products offered by the smart fashion clothing brand, please visit - https://www.acossijeans.com. Acossi Jeans can also be found across social media, including Twitter, Facebook, and Instagram.
Acossi Jeans was founded 2010 by fashion / graphic designer Natacha Lacosse and her sister fashion stylist, Martine Lacosse following their experiments with denim, paint, rhinestones, and other items to escape the often dull and saturated market of jeans and jackets. Over the years, the brand has grown to become a complete men's and women's apparel line delivering with casual elegance, smart and detailed fit solution, flexible comfort, and an ultra-modern approach to street-wear. The works from Acossi Jeans have made the headlines across the globe, featuring in major fashion events, including Prêt A Porte in Milan Italy, as well as New York City, Hong Kong, and Shanghai markets.
Media Contact
Company Name: Acossi jeans / Acossi Group Hld LLC
Contact Person: Natasha L.
Email: Send Email
Phone: 347-254-7081
City: Nutley
State: New Jersey
Country: United States
Website: acossijeans.com