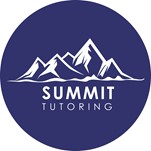 What started as a gig to earn some extra cash eventually turned into a large-scale operation to educate people across the globe. The story of Summit Tutoring is incredibly complex, but it first started off as an idea on New Year's Eve between David Lazczkowski and his friend, Ajay Singh. The two promptly created a server on a platform called Discord, advertised their services on Reddit, and in no time began tutoring individuals. Their goal was to incorporate the Feyman technique, which gave them the ability to kill two birds with one stone, perfect their mathematical skills and educate others.
Gradually, the server began to gain traction and Summit needed to expand due to the vast number of incoming students. Tutors were being sought after and trained by David while Ajay focused on laying a foundation and giving the brand a personality. Shortly after, David Austin joined the executive team and Summit started to expand further and surge in popularity. Member retention and weekly visitors were hitting all time highs and the demand was through the roof. YouTube videos were being put out weekly and the server was bustling like a bee hive.
Because of this, the brand started receiving recognition from other services. The Educational Non-profit Coalition, an organization created by Harvard undergraduates, was a major milestone which helped connect various services like Summit together. Another notable milestone was attaining a sponsorship from Hack Club, a banking service from non-profit organizations.
As of March 2021, Summit Tutoring has reached out to over 10,000 students and counting! Summit Tutoring can be found everywhere from as close as David's neighbor Sally to Ahmed in Kuwait. The three Presidents agree starting Summit has brought many challenges especially since their services are free, but they don't hesitate providing it since we all know education is priceless.
Summit is a platform which molds and bends to its ever changing demands and community. Although the service accepts university students, the vast concentration of the community are still high schoolers. As a result, the executive team plans to expand Summit into their respective universities!
To learn more about Summit Tutoring be sure to visit their website at https://summittutoring.us.to/
Media Contact
Company Name: Summit Tutoring
Contact Person: Media Relations
Email: Send Email
Phone: 3476060912
Country: United States
Website: https://summittutoring.us.to/