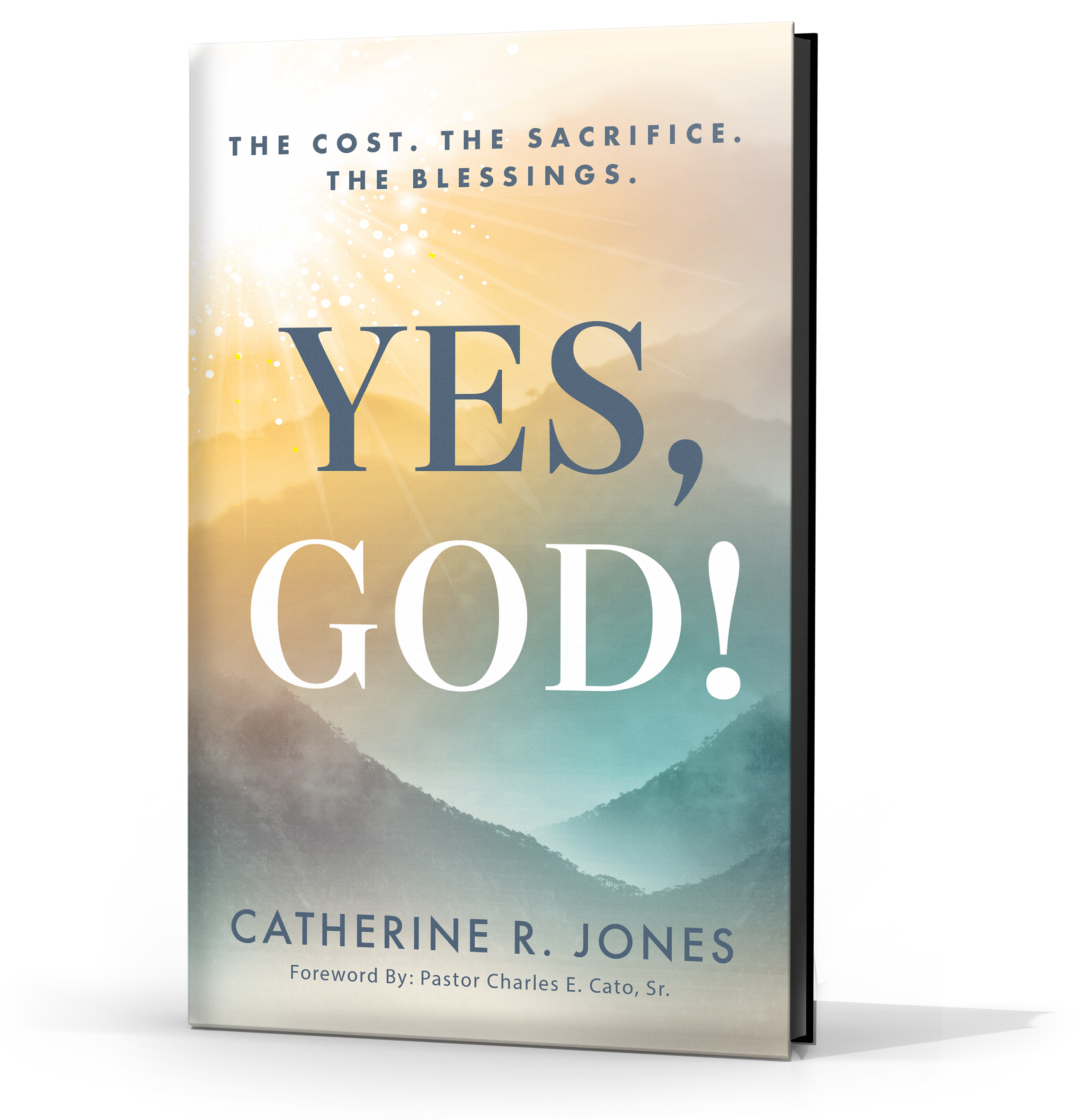 One of the sad truths of Christianity is that many Christians never progress into a mature faith. They will go to church on some Sundays but never think about God during the rest of the week. To help believers in all stages of life get serious about their faith, Catherine R. Jones and six other storytellers has released Yes, God!
BALTIMORE, MD – March 18, 2021 – In Yes, God! bestselling author, Catherine R. Jones, and six other women of faith share gripping testimonies to shed light on the power in saying yes to God. Through this compelling and transparent anthology, readers who are Christians and have gone through many trials and come out stronger from them as well as readers who are taking their first steps into a deeper faith will be supported and encouraged in their walk with God.
"The stories on these pages are of real people who struggled and stretched and persevered beyond what they ever could have imagined was possible, not because they were worthy, but because they surrendered and said "yes, God" — and now they are walking in the victory of their 'yes, God' moments," says Visionary Noel-Peake.
The topics covered in Yes, God! will inspire readers to become more intimate with Jesus Christ, seek His daily assignments, and strive to glorify Him. This book will enlighten readers to the truth that while surface-level faith is easier and means that you don't have to make uncomfortable changes to your lifestyle, it also means that you forfeit the rich blessings that God has in store for you. Through this powerful anthology, readers will gain the courage to move their faith from mediocre to fervent.
Yes, God! givesreaders, no matter where they are on their faith journey, the courage to no longer forfeit the rich blessings God has in store for them. "Saying 'yes, God' is a life-changer. It changes the entire game of your life."
Catherine Jones is originally from Harrisburg, Pennsylvania, but has been a Maryland resident for the last fifteen years. She received her bachelor's degree in marketing from IUP and has excelled in her career as a senior pharmaceutical sales representative for leading global pharmaceutical companies such as Eli Lilly.
Catherine is the founder and senior pastor of House of Myriad Ministries, and is a daughter of Mount Calvary Baptist Church under Senior Pastor Charles E. Cato, Sr. She is also a student at Maple Springs Baptist Bible College and Seminary, pursuing a master of arts degree in divinity.
Published by Publish Your Gift®, Yes, God! is now available for purchase at michelereneeconsulting.com.
Media Contact
Company Name: Purposely Created Publishing Group
Contact Person: Shani McIlwain
Email: Send Email
Phone: (888) 949-6228
Country: United States
Website: www.publishyourgift.com