Nuvia Dental Implant Center recently affirmed its commitment to delivering superb services to its patients. The highly qualified dentists noted that they have their patients' interests in mind and will walk the extra yard to provide the services they deserve.
St. George, UT – March 18, 2021 – In an exclusive update, Nuvia Dental Implant affirmed its commitment to providing top-notch quality dental services. The team said that they are committed to restore patients' normal lifestyles and rejuvenate their confidence with implants. They made the update to help locals know that they have a dentist in St. George they can rely on.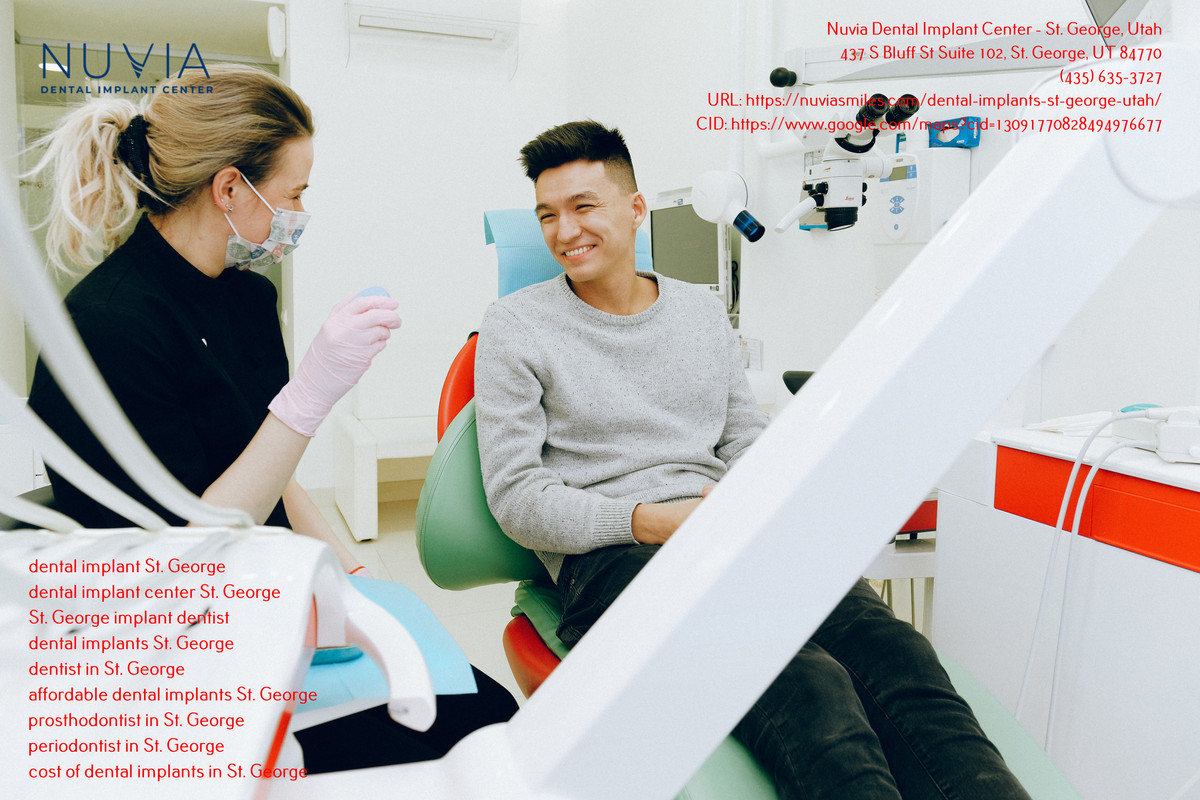 The team started by saying that they ensure every patient has safe sedation and comfort plus experience. They assign every patient a board-certified anesthetist at no extra charge. They assured patients that their implant surgeons are 100% focused on their procedure, while a well-skilled anesthetist takes care of them while they are asleep. That minimizes errors in dental procedures.
The team also added that they understand that the body needs some help to heal from the dental procedure. That is why their St. George dentist places a 'membrane' on the site. Unlike other clinics that use manufactured membranes that can compromise the healing process, Nuvia Dental Implant Center said that they use a patient's own white blood cells to create a custom membrane. They said that it provides a natural healing process, which allows the site to heal easily. Besides rapid recovery, they also noted that it helps the implant to be received more effectively.
About Nuvia Dental Implant Center
Nuvia Dental Implant Center is a world-class dental clinic offering long-lasting approaches for tooth replacement. The dental clinic has built an excellent reputation for providing safe sedation, comfort plus experience, and rapid recovery solutions to dental implant patients.
Media Contact
Company Name: Nuvia Dental Implant Center – St. George, Utah
Contact Person: Adam Steere
Email: Send Email
Phone: (435) 635-3727
Address:437 S Bluff St Suite 102
City: St. George
State: UT
Country: United States
Website: https://nuviasmiles.com/dental-implants-st-george-utah/