America's Top Dog Model ® announces the 2021 edition of their Annual Dog Contest
America's Top Dog Model® is continuing in its pursuit of recognizing outstanding dogs actively making a difference in People's lives across the country. The contest, born in 2005, has continued to award distinguished dogs with amazing prizes. This year's winner and 11 finalists will be honored on a calendar and star in America's Top Dog Model YouTube reality series How to Get to the Top. In addition, the grand prize winner will receive an original watercolor of winning photo from Connie Benwitt Art, a Puppy Panache Italian leather collar, My Baby Loves Bling vintage pet water bottles, and a YaYa's Pet Bling custom necklace, among other prizes.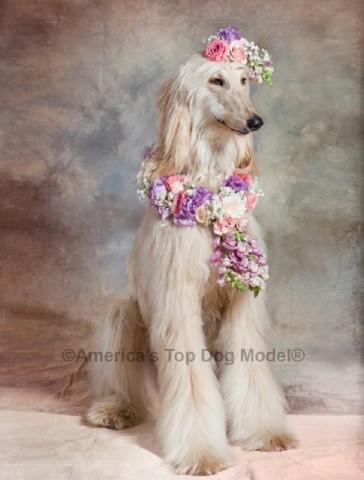 America's Top Dog Model Contest® was launched to celebrate and recognize dogs that make a difference in people's lives. The contest not only helps launch dog's modeling careers, but also supports the many America's top Dog Model winner and finalists that are therapy, service, and rescue dogs. They pay it forward by using their newfound celebrity to volunteer, fundraise, and support the shelters that saved them.
According to America's Tog Dog's CEO, Jo Jo Harder, "America's Top Dog Model's brand mission is to celebrate dogs that make a difference in people's lives. Our platform helps support animal rescues and the work of therapy and service dogs. We are a huge extended family. Many America's Top Dog Model family members have been connected since the contest launched in 2005."
America's Top Dog Model 2021 Contest theme is "Vintage Tails." This competition is inspired by the vintage style of America's most dramatic and elegant eras. Contestants are invited to step back in time and imagine their dog's style in the 20's, 40's and 50's, and then reinvent it for today. Think black and white screen, smooth music, and Old Hollywood Glamour.
For more information about the 2021 Edition of America's Top Dog Model contest, kindly visit www.americastopmodel.com and follow the brand on their various social media platforms.
About Jo Jo Harder/CEO & Founder America's Top Dog Model
Jo Jo Harder is a fashion and pet lifestyle expert with a passion for helping dogs across the country. A stylist and former model, Jo Jo has managed to help numerous dogs to stardom. Her second book How to Become a Top Dog Model is the go-to reference for pup parents seeking to see their pet in the limelight.
Media Contact
Company Name: America's Top Dog Model
Contact Person: Will Harder
Email: Send Email
Phone: 561-212-2441
Country: United States
Website: www.americastopdogmodel.com