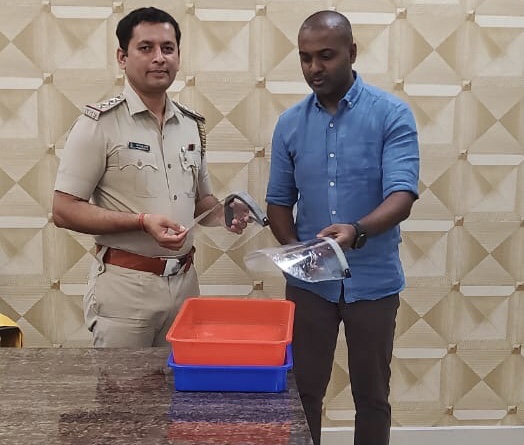 In the latest Round Table interview, Harkness Screens' Preetham Daniel, SVP Asia, joined journalist Joe Harvey to talk about the movie landscape as restrictions begin to be eased worldwide, cinema in India and Japan, as well as trade shows.
Since the Autumn, cinemas have been reopened in Preetham's native India, the auditoriums gradually going from a partial capacity to being completely full once more in some regions.
In the interview, Preetham discusses in depth how cinema in India and Japan has experienced a resurgence thanks to locally produced cinema content.
It is this content that has given Preetham and Harkness Screens confidence that cinema will be able to recover globally, following a year with multiplexes and smaller local cinemas closed.
"We have been working with a few partners, for example IMAX is an account I am managing globally, and as we speak with these guys in different territories and try to understand what the market may look like," Preetham said.
"I think it is good news that cinemas are allowed to open in places like New York from the sixth of March, with good content lined up. Cinemas in the US are coming back, which means Hollywood content will fall in place and line up.
"That definitely will have an effect on the Asian market and the global box office markets as well. The middle east is really doing well. There are some partners of ours who are progressing with all their plans of expansion, so that's been positive.
"I can't say too much about Europe, but as much as I have seen all over the United States and talking to our partners in the US, I feel it is definitely a positive market and in the next two or three months we should see those markets open up and getting back to some sort of pre-Covid normalcy or whatever that is.
"I think it is the next two or three months in that sense."
On Monday 15th March, it was reported that India has recorded the worst single-day spike in COVID-19 cases, meaning that there could be some revisions to the country's lockdown restrictions, there is still great hope for the industry in India.
In this conversation, Preetham Daniel explains in detail how Hollywood releases in both Asia and in the wider world may also be beneficial to the recovery of cinema.

Video Link: https://www.youtube.com/embed/w1Rkt7IBj0g
Media Contact
Company Name: Harkness Screens
Contact Person: Joe Harvey
Email: Send Email
Phone: +44 (0)1438 725 200
Address:Unit A, Norton Road
City: Stevenage
State: Hertfordshire
Country: United Kingdom
Website: www.harkness.co