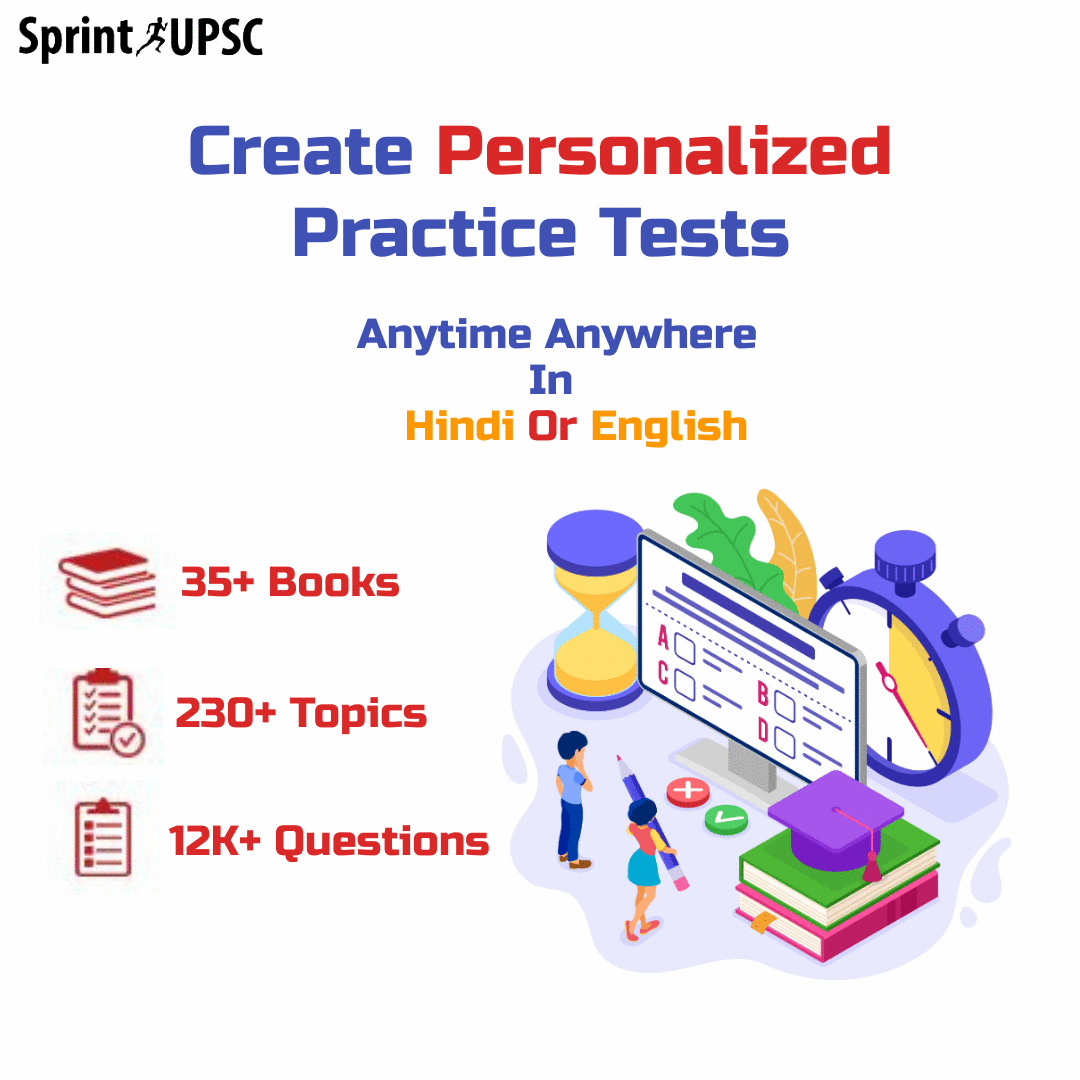 "SprintUPSC is an engaging and analytics-driven test platform with high-quality content for UPSC aspirants. With over 12000 questions covering 230+ topics and 35+ gold standard books, SprintUPSC is the only practice platform you need for clearing UPSC Prelims."
DeepLearn Solutions, acclaimed as the E-Learning Startup of the Year 2020 (by SiliconIndia) & Civil Services preparation expert, recommends the WWW strategy to streamline preparation and using the KIT to perform well in the upcoming UPSC Prelims 2021 exam scheduled for 27 June 2021.
For UPSC exam, one must dedicate a lot of quality time and effort to be able to grasp the mammoth syllabus. But even after putting so much effort candidates are not even able to clear the UPSC Prelims which leads to enormous stress, anxiety and demotivation. To solve these pain points, EdTech startup DeepLearn Solutions has designed SprintUPSC, an engaging and analytics-driven test platform with high-quality content for UPSC aspirants.
DeepLearn Solutions recommends that the UPSC aspirants need to know the 3 Ws or WWW
– Why an aspirant wants to do it
The Union Public Service Commission (UPSC) is India's premier central recruiting agency, responsible for appointments to All India services.
"The UPSC exam is the most prestigious exam in India which paves the way for some of the highly revered jobs in the country. The stature that comes upon passing this exam is unparalleled and thus lakhs of candidates aspire to be a civil servant. One has to have a high level of focus, dedication and perseverance to clear it. Apart from being highly knowledgeable, the candidates must be well versed with the exam pattern," explains DeepLearn Solutions' Co-Founder & CEO, Simranjit Singh.
Next, DeepLearn Solutions recommends that it gets easier to prepare with full focus for anything if an aspirant knows why one wants to do it. Also, to have a plan and by when to be ready, one has to have the date in sight.
"Directionless preparation, lack of practice and repeating the same mistakes again and again are the topmost reasons for not clearing UPSC Prelims examination even after multiple attempts. Since the syllabus is so vast and preparation spans minimum a year, it is very difficult for candidates to keep track of where they stand in terms of their preparation with regards to their weak & strong areas," says Amit Sareen, Co-Founder & CPO, DeepLearn Solutions.
Until now, there was no easy way or one-stop tool available that allowed candidates to practice as per their own learning schedule, simultaneously guiding them to improve their performance. Keeping all this in mind, DeepLearn Solutions came up with SprintUPSC that solves all pain-points of a UPSC aspirant. With over 50K downloads and more and more aspirants signing up for practice daily, there is no doubt this approach has garnered great interest in the IAS aspirants' community.
"Once a candidate is ready with the 3 Ws, they just need to prepare for the challenge and take the test. We would say, don't go out there without the KIT," says Arshdeep Bahga, Co-Founder & CTO, DeepLearn Solutions. He explains the KIT as –
Knowledge and Learning – This covers all that an aspirant needs to study and learn for the exam. SprintUPSC, available on Android, IOS and Windows, has been specially crafted with the best of technology and AI, integrated with high-quality content prepared by subject experts, helping aspirants gain the most of what they learn through practice, something which was completely amiss until now.
Information – All the information a candidate needs before sitting for the exam:
– About UPSC
– Schedules/Dates/Timelines/Calendar
– Marking Criteria
– What They Expect
Answers to all these are easily accessible for free to all users in the SprintUPSC App as well as on the official SprintUPSC website.
Tips and Tricks – Many aspirants work very hard to get through this exam, but only a few make it. SprintUPSC's Tips & Tricks are basically those points that will give the users that extra edge they need over the others to be on the final list!
Overall, SprintUPSC is a great platform to prepare and practice for the Civil Services Exam.
Media Contact
Company Name: DeepLearn Solutions
Contact Person: Media Relations
Email: Send Email
Phone: +91-6280-150-239
City: Chandigarh
Country: India
Website: https://sprintupsc.com/