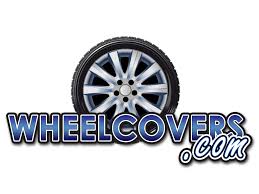 Leading providers of Wheel Simulators and Wheel Liners, WheelCovers.Com, announces the addition of a wide range of products to their inventory
WheelCovers.Com is undoubtedly one of the biggest sources of premium quality wheel simulators and liners, with over four decades of providing an amazing shopping experience to truck owners across the United States. In line with the company's goal of delivering a full line of wheel covers to customers, WheelCovers.Com recently added new products to their inventory.
The wheels are just as important as every other part of the vehicle, irrespective of size or type of automobile. Consequently, automobile owners tend to spend a lot of resources in getting the best possible wheel covers and accessories to keep their vehicle in top shape. There has been an increase in the demand for wheel liners and simulators, with the industry growing to become a multi-billion-dollar market. Unfortunately, many of the available products do not meet the needs of users, as they are either exorbitantly priced or fail to deliver as claimed. However, the team at WheelCovers.Com has found a way of blending quality with relative affordability with their range of new and used wheel covers and accessories.
The recent addition of new wheel liners and simulators is a further reiteration of the company's commitment to providing customers with the latest products on the market without requiring them to break the bank. The products cut across different models and brands of trucks, vans, RV, and trailers, sourced from top suppliers worldwide and made available at remarkably affordable rates.
Some of the featured brands include Chevrolet, Dodge, Ford, Freightliner, GMC, Hino, Isuzu, John Deere, Kenworth, Mercedes, and Mitsubishi. Other brands sold by WheelCovers.Com include Nissan UD, Nissan, Oshkosh, Peterbilt, Sterling, Toyota, and Volvo.
For more information about the wheel simulators and liners from WheelCovers.Com as well as other products from the company, please visit – www.WheelCovers.Com. WheelCovers.Com can also be found across social media, including Facebook and YouTube.
About WheelCovers.Com
WheelCovers.Com is a family-owned and operated business offering wheel simulators and wheel liners for over 40 years. The company provides premium quality materials, fit, and finish to meet the diverse needs of customers.
Media Contact
Company Name: WheelCovers.Com
Contact Person: Rick Dynek
Email: Send Email
Address:4260 S Howell Ave x
City: Milwaukee
State: WI 53207
Country: United States
Website: https://www.wheelcovers.com/