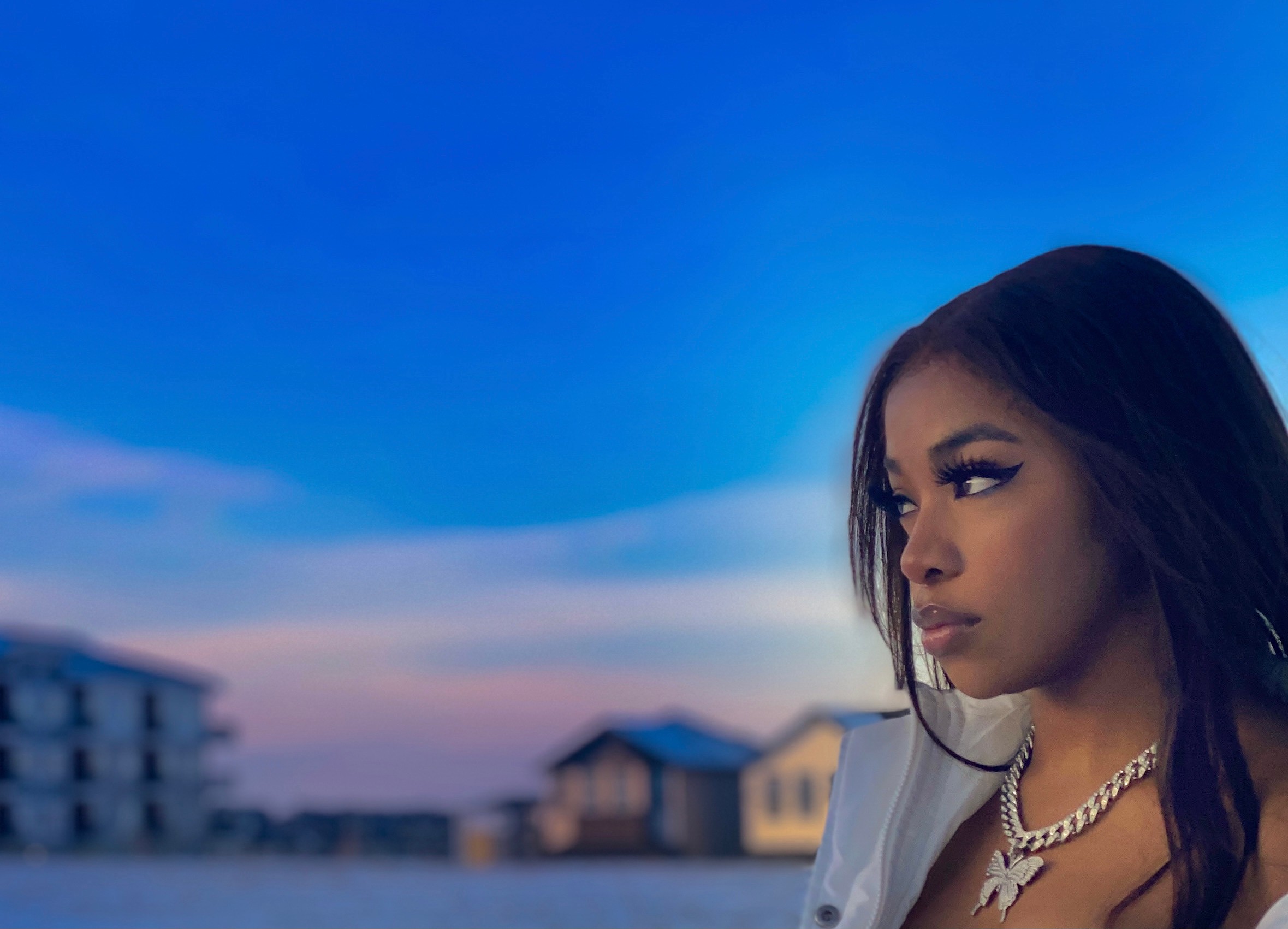 The Canadian hip-hop/r&b music industry space is something that continues to grow exponentially with the success of artists such as Drake, Tory Lanez, The Weeknd & Justin Beiber. Even with the growth, the space continues to be male dominated with the help of platforms and gate keepers alike showcasing predominantly male rappers or singers. Over the last few years Canada has steadily begun to create incredibly talented female powerhouses that have not just created a lane for themselves but have kicked down doors in respect to making their presence known.
Nineteen year old Calgary native and current University of Toronto student Victory, stepped onto the scene with her Canadian Music Industry debut single "Up." Victory as of recent has been making a lot of noise and created a online Buzz for herself with flawless renditions of Ariana Grande & SZA's classics "Positions" "Good Days" & "Moonlight."
The new pop-infused r&b record was released through Sony Music's new indie distributor AWAL. Victory is a 19-year-old singer-songwriter from Calgary, Canada, with a voice that many have compared to the likes of Arianna Grande and SZA. Her powerful vocal range at such an early stage in her career has left her being compared to Adele.
From 9-years-old, Victory began experimenting with different types of music but It wasn't until she started professional vocal training with one of Calgary's top opera singers at the tender age of 13 that she not only discovered her ability to reach high notes as well as effortlessly fluctuating between different genres of song-writing. Victory performed at a few talent shows hosted in LA and was discovered by A&Rs from Warner however was never signed because of her. Victory says she draws her inspiration from artists like Justin Bieber, Adele, SZA, Chloe x Halle, Camila Cabello & Arianna Grande.
In December 2020 Victory was named as an artist to watch by New York area blog Diamond Kut after reviewing an early song Victory wrote and released herself prior to signing with her current manager titled Trendsetter.
When asked what inspires her, Victory said:
"I'm really inspired by wherever I'm at mentally when it comes to writing. Any experience, big or small can inspire me to write or to create a sound that reminds me of that moment."
It is also important to note that Victory mixed and mastered the single in her home studio without the assistance of an experienced engineer.
Media Contact
Company Name: R.L.H PR
Contact Person: Remi Okoli
Email: Send Email
Phone: 14038703848
Country: Canada
Website: https://remiokoli1.journoportfolio.com/