BBP certified eyebrow specialist, Crystal Winans, announces the launch of Brows By CCW, a beauty studio specializing in 3D Microblading and Ombré Shading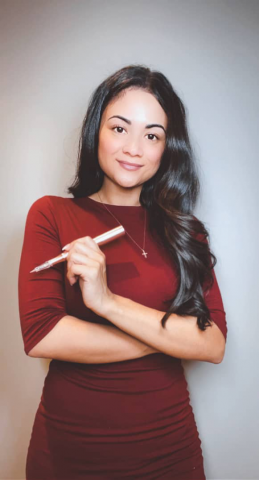 Crystal Winans has taken her pursuit of helping ladies look and feel good by upgrading physical beauty and solve natural deficiencies with the launch of Brows By CCW. The studio was launched to offer a wide range of services to clients, helping them get the brows that accentuate their beauty, leveraging the expertise of the team and their wealth of knowledge.
The global eye makeup market has witnessed tremendous growth over the years. The phenomenon is largely attributed to the emergence of innovative products to meet the diverse and growing needs of customers, especially women. According to a recent report published by Grand View Research, the global market size was valued at over $14 billion in 2018. The report also revealed that North America held the leading market share of more than 30%, thanks to increasing demand for mascara, liner, brow, and shadow products. While several eye makeup studios and beauty solutions providers have emerged in recent times, many have failed to meet the demands of clients across the United States, which is where Crystal Winans and her team at Brows By CCW are looking to make a difference.
The Texas-based studio uses the latest techniques in the industry and state-of-the-art equipment to deliver long-lasting solutions that will leave every client feeling confident and looking stunning. The studio is looking to carve a niche in the eyebrows market, with Crystal bringing her specialty to the table as she accurately replicates hair strokes to ensure ladies look good for a long time without constantly visiting a makeup studio or spending long hours in front of the mirror doing it themselves.
The categories of services offered by Brows By CCW are 3D Microblading, Ombré Shading, and combination. The solutions are sought-after in the industry as they are suitable for all skin types. However, only a few artists have been able to master the skills, which is where Crystal has stood out from her contemporaries. CCW also offers Post Service Follow Up to clients, which includes periodic touch-ups to ensure the freshness of the eyebrows.
For more information about Brows By CCW and the services offered by Crystal and her team, please visit – https://browsbyccw.com/. Brows By CCW can also be found across social media, including Instagram and Facebook.
Media Contact
Company Name: Brows By CCW
Contact Person: Crystal Winans
Email: Send Email
Phone: (469) 718-9782
Address:5301 Alpha Rd suite #44
City: Dallas
State: Texas, 75240
Country: United States
Website: browsbyccw.com